In interior design, yellow is considered as warm color which represents the sunlight, brings back energy, fulls of happiness and positive. Bel Décor would like to introduce a clever design of an apartment using yellow color scheme in an elegant way.
Living room space - Classy with an outstanding sofa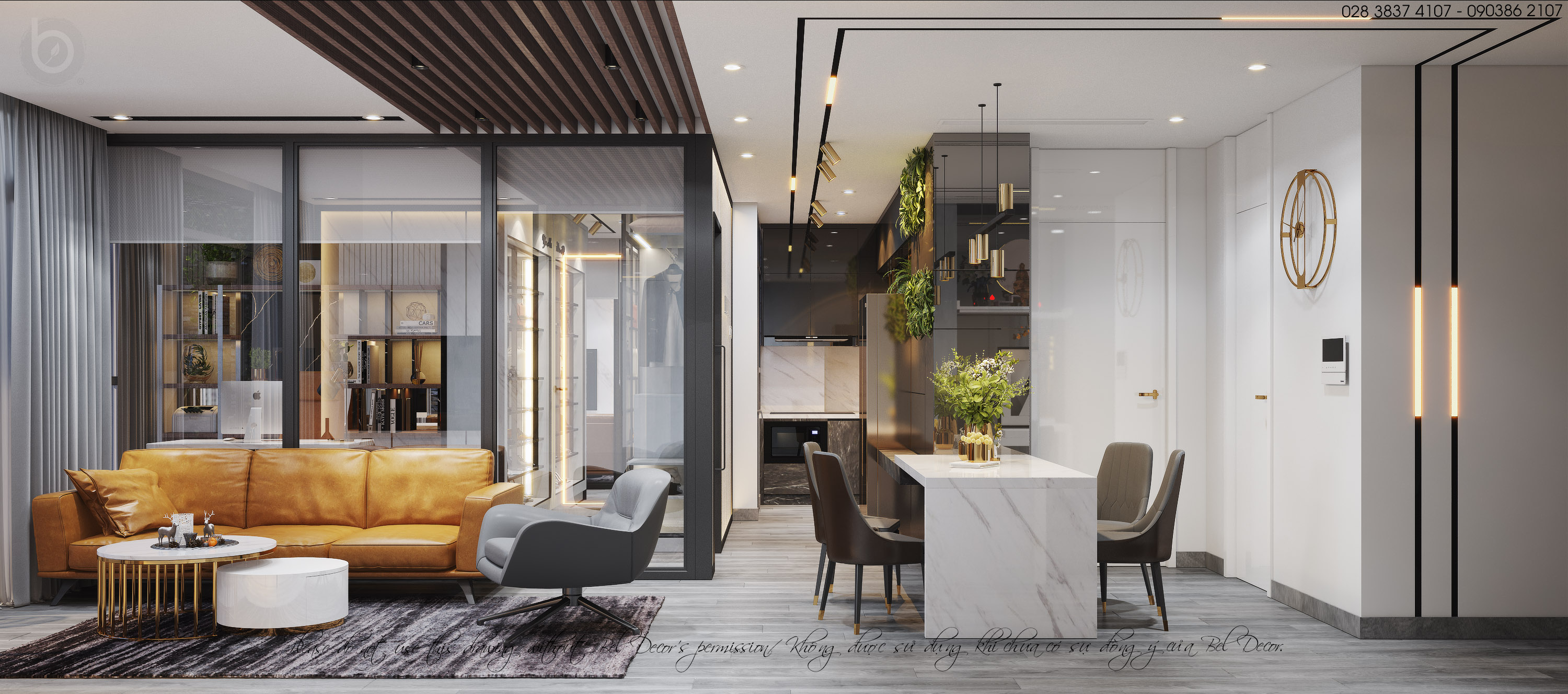 The living room is designed to transfigure the modern and classy style. The highlight feature herein is the yellow sofa - the main color tone of the whole interior space - emphasise the neutral base colors of the apartment.
Kitchen space - Using black stone exquisitely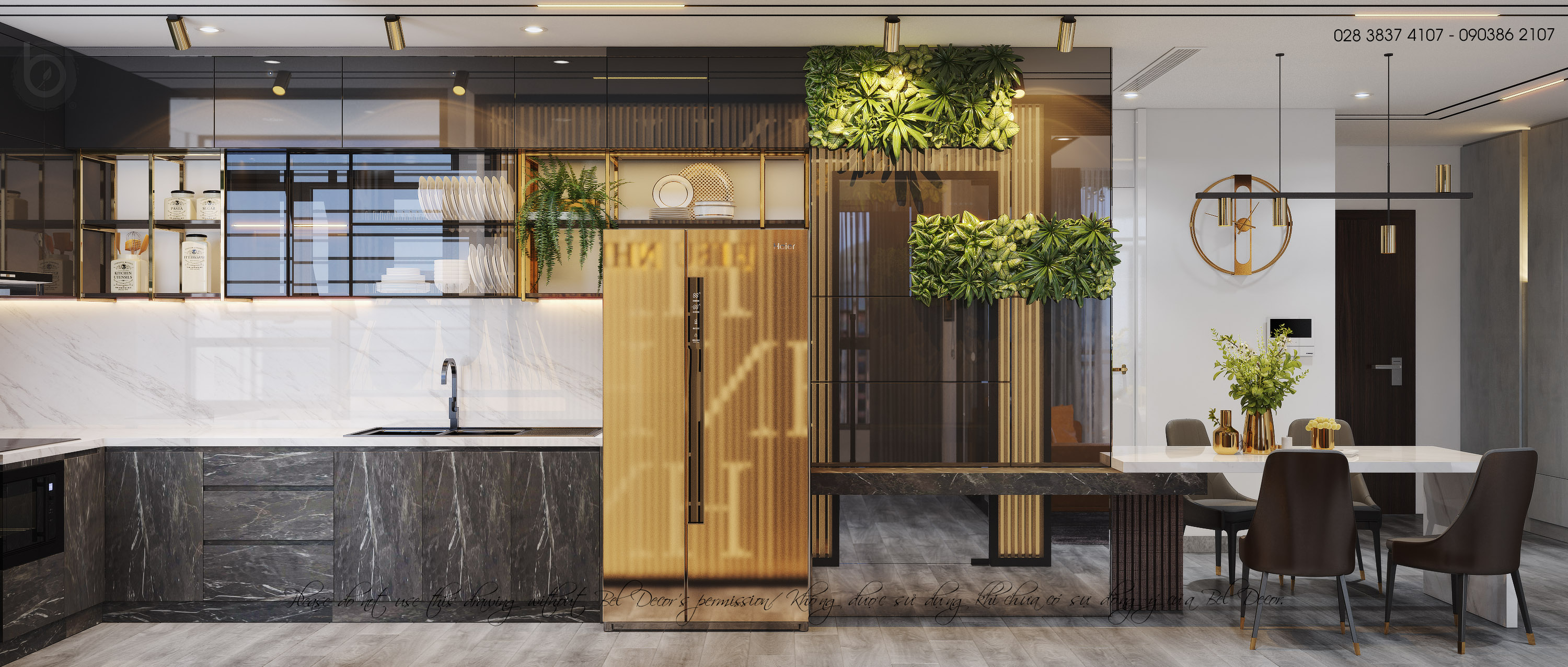 Using natural black stone for the drawers, from which a black stone tabletop is used to connect directly with a dining-table. The designer also clever add on some "green wall" features in order to create a harmonic and cozy feeling for the kitchen.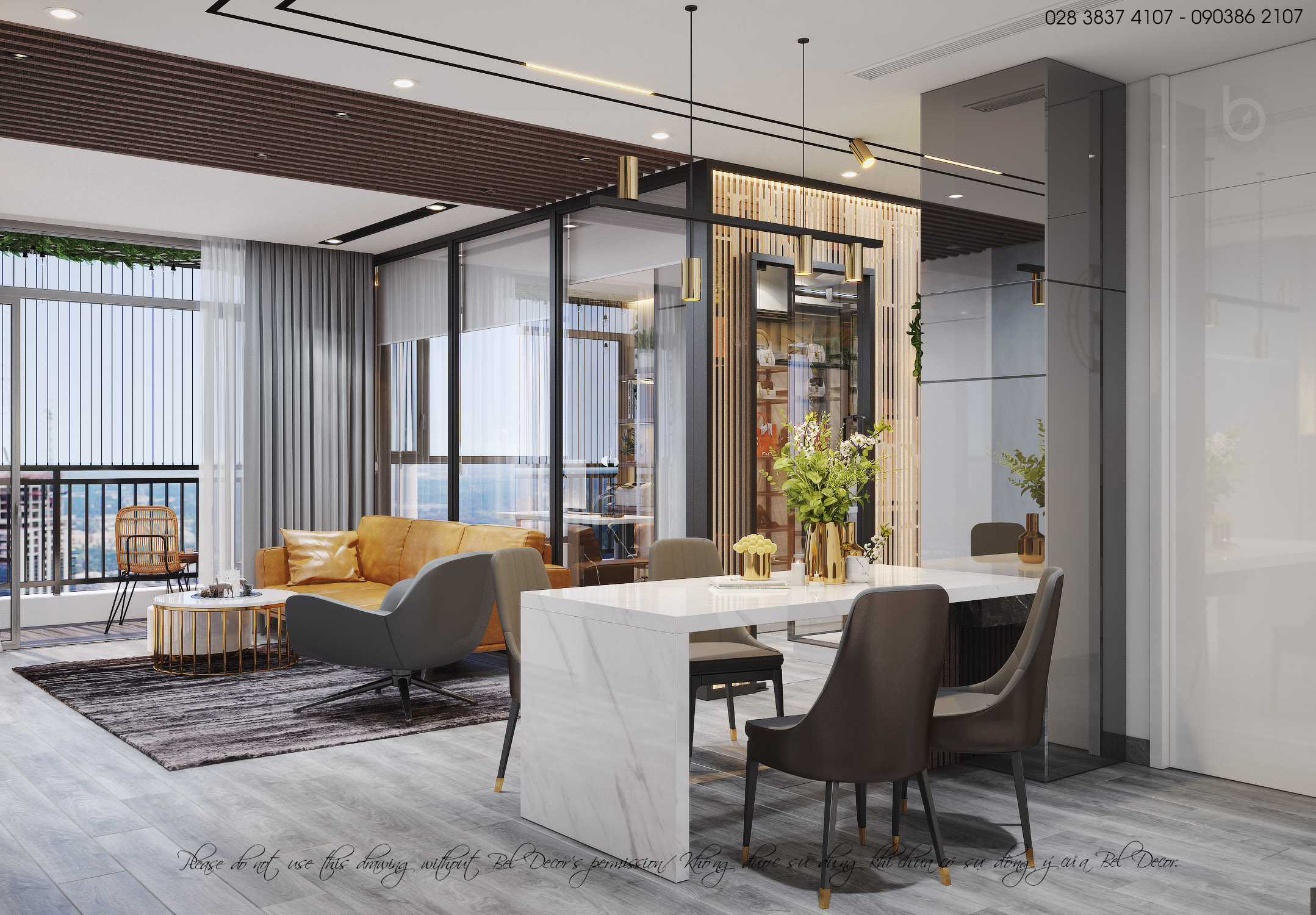 The dining-table is arranged beside the living room without any partition. This open space arrangement will enhance the spaciousness and flexibility when the apartment is in use.
Home office - Using unique wooden partition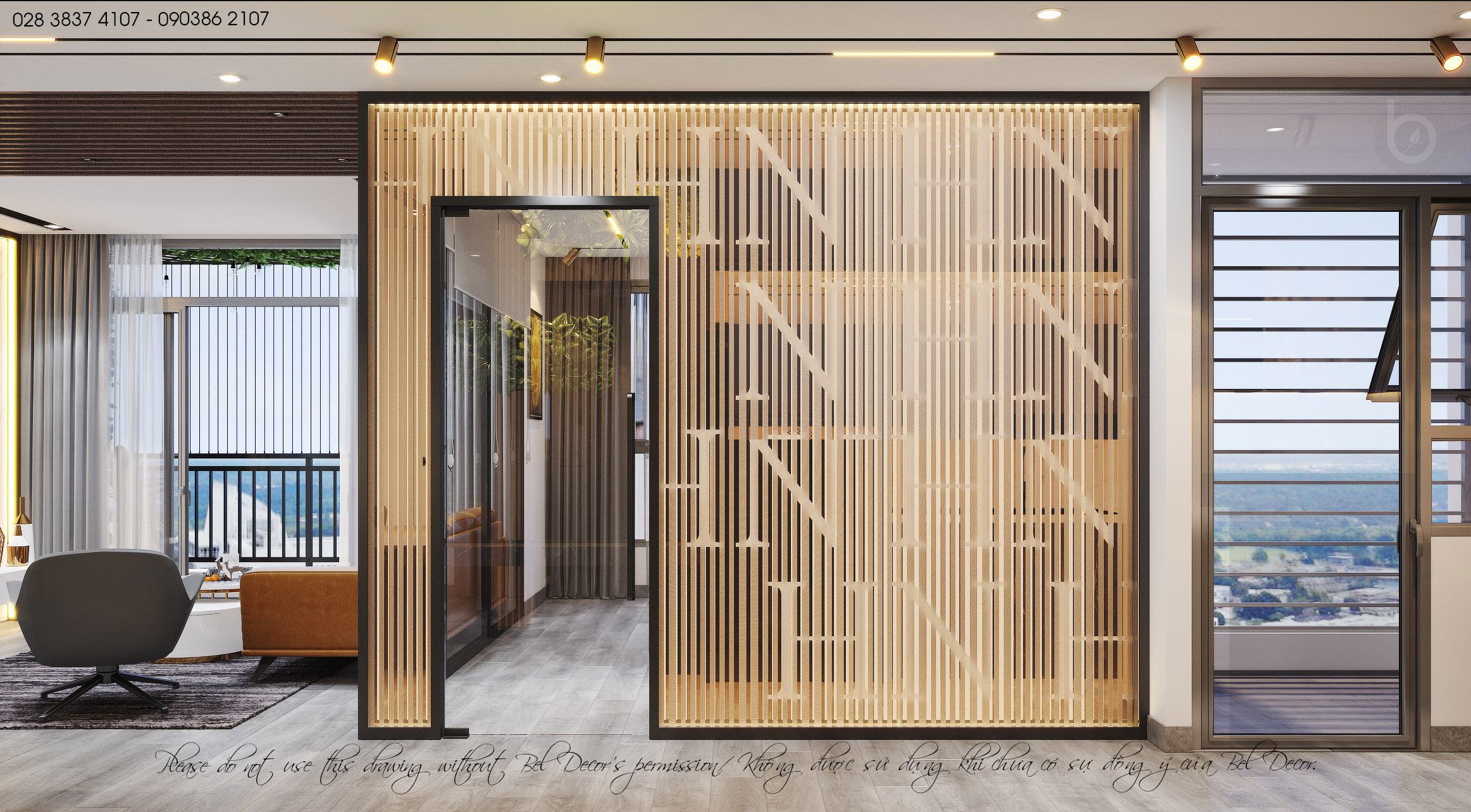 Instead of using normal gypsum partition, this design using a splendid wooden partition in order to divide the space. This is also a delicate way to using yellow tone in interior design.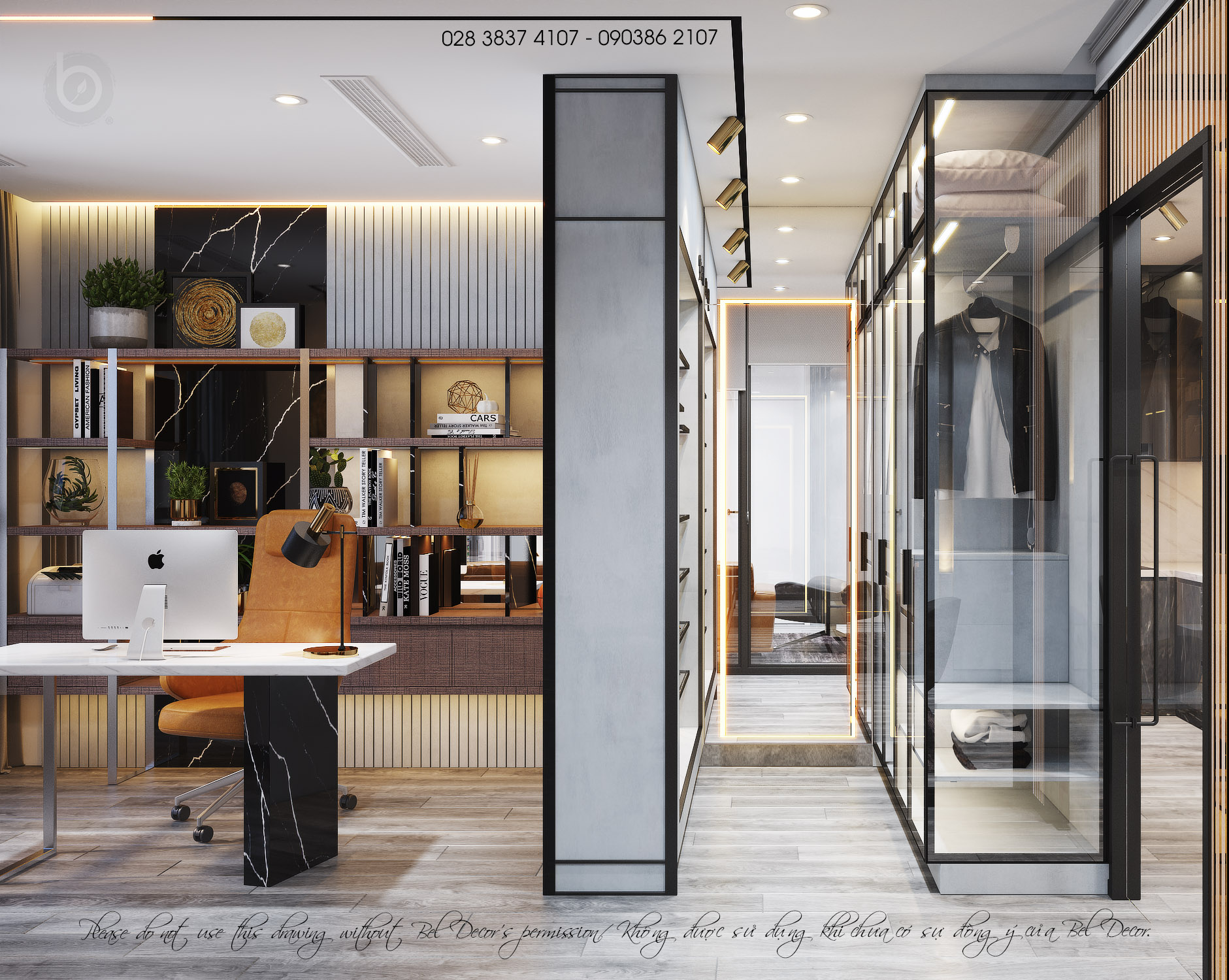 The interior for working space is targeted towards quietness, elegance and sophistication. It is clear that althought yellow color is not overused, it is still standing out by the moderation in design.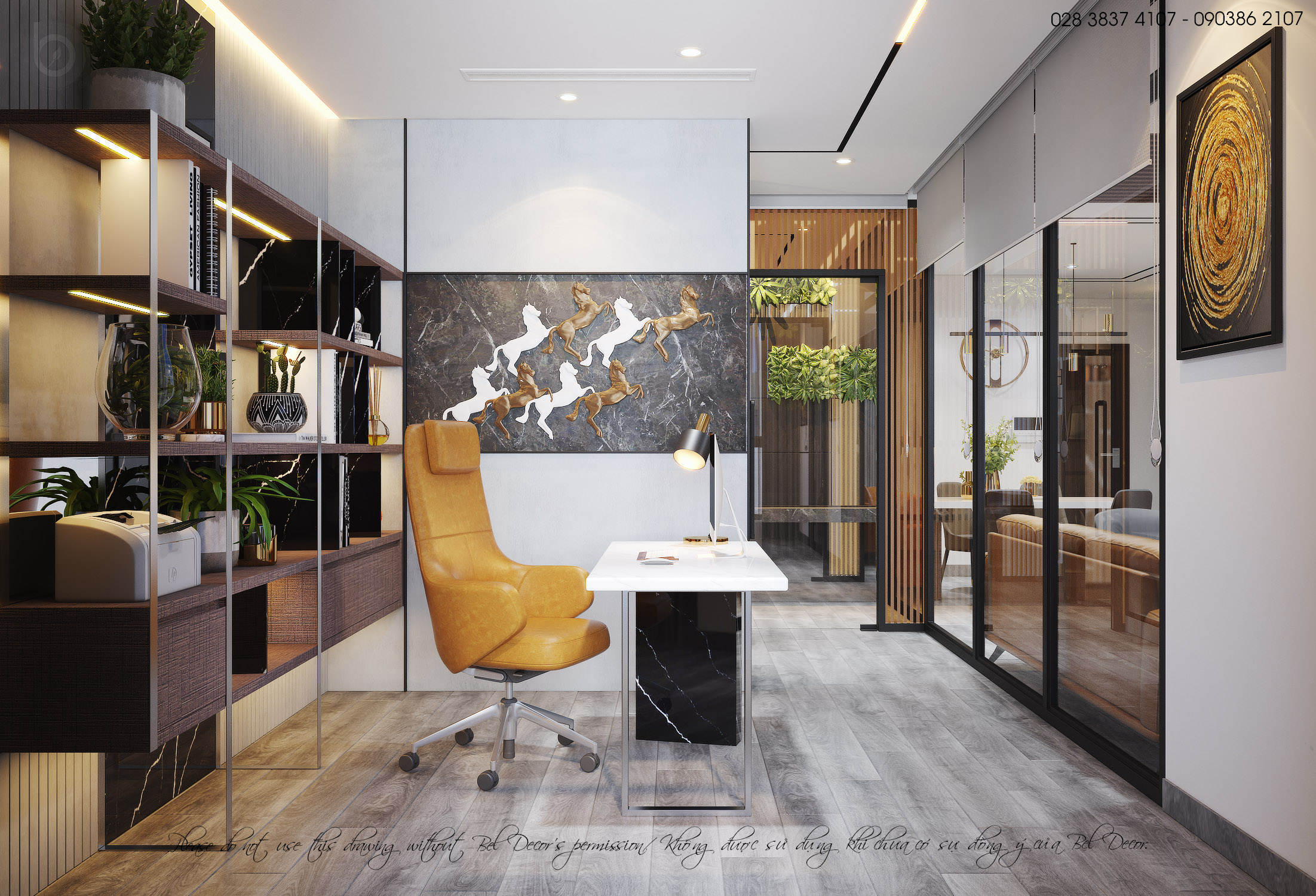 The working space locates behind the living room. In this design, the designer use automatic blinds to create the private and separation both spaces.
Main bed room - Elegant and classy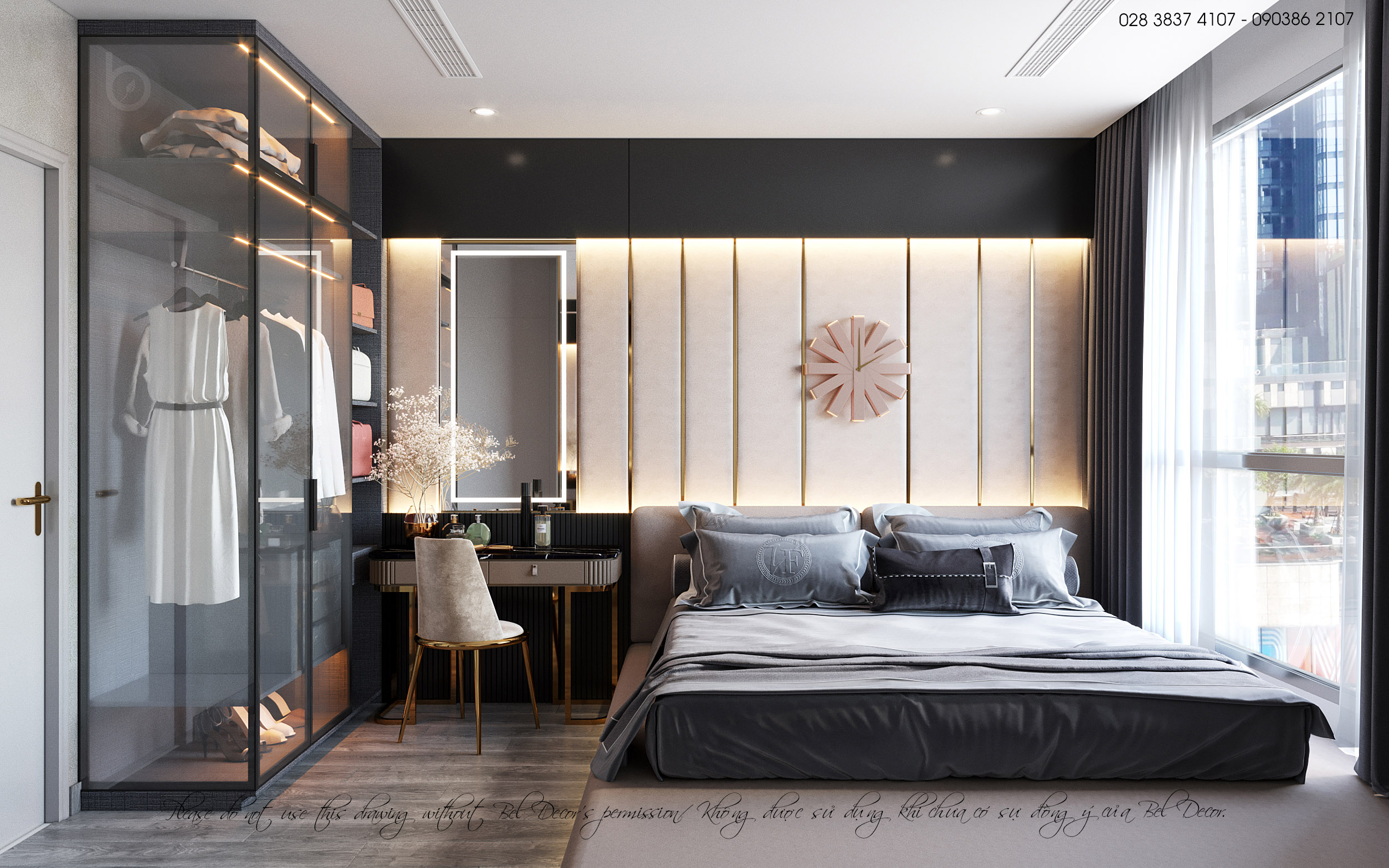 The bed room is arranged with a dressing table as the center in order to separate the bed and the wardrobe. The lighting system design on the headboard in an interesting feature for this space.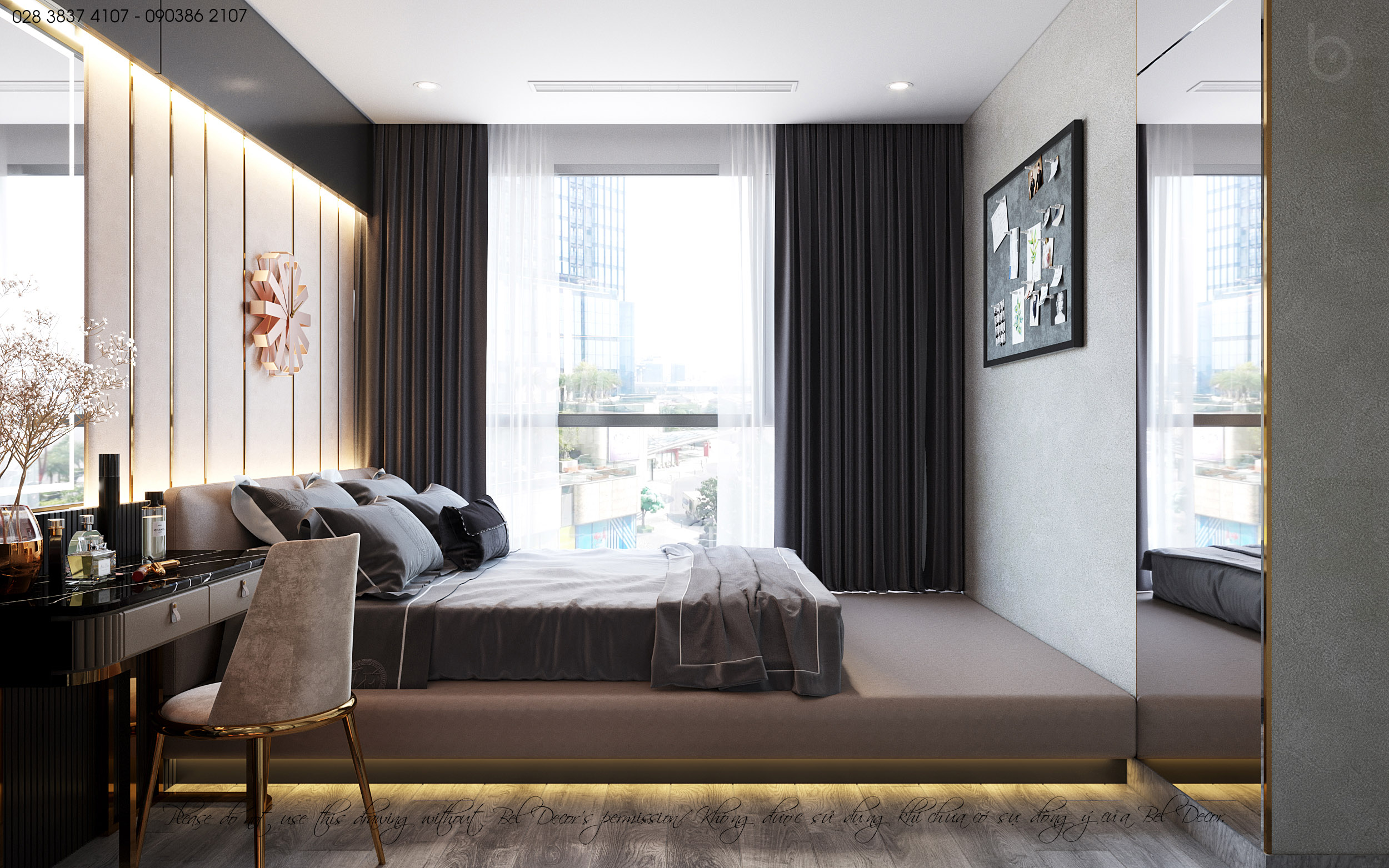 The bed is design with split level floor to create a small difference with the rest of the room.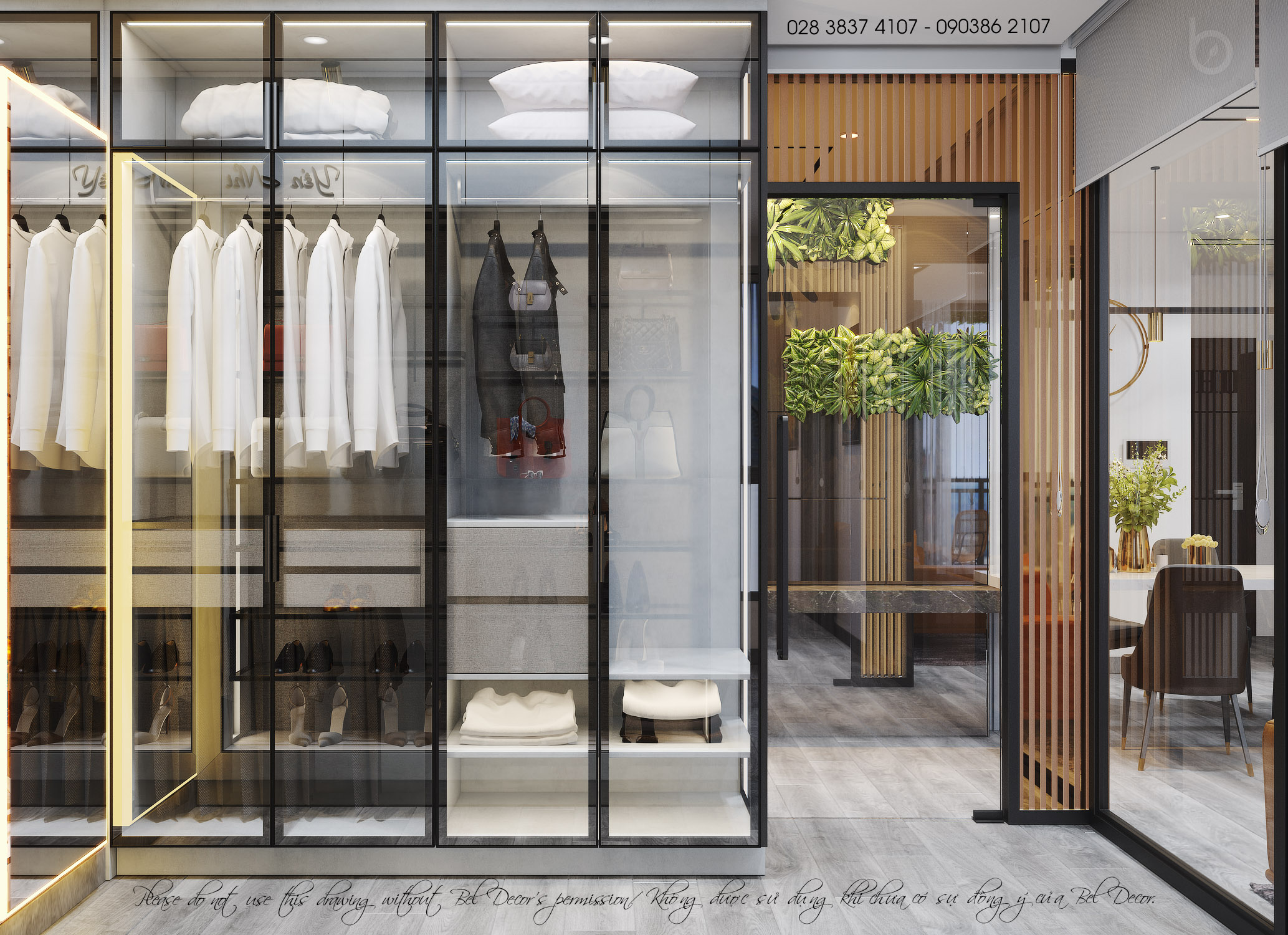 The wardrobe design is using glass cabinet. The advantage of this wardrobe are the modern design and the convenience which help the owner choosing clothes easily.
Children's room - Bright and dynamic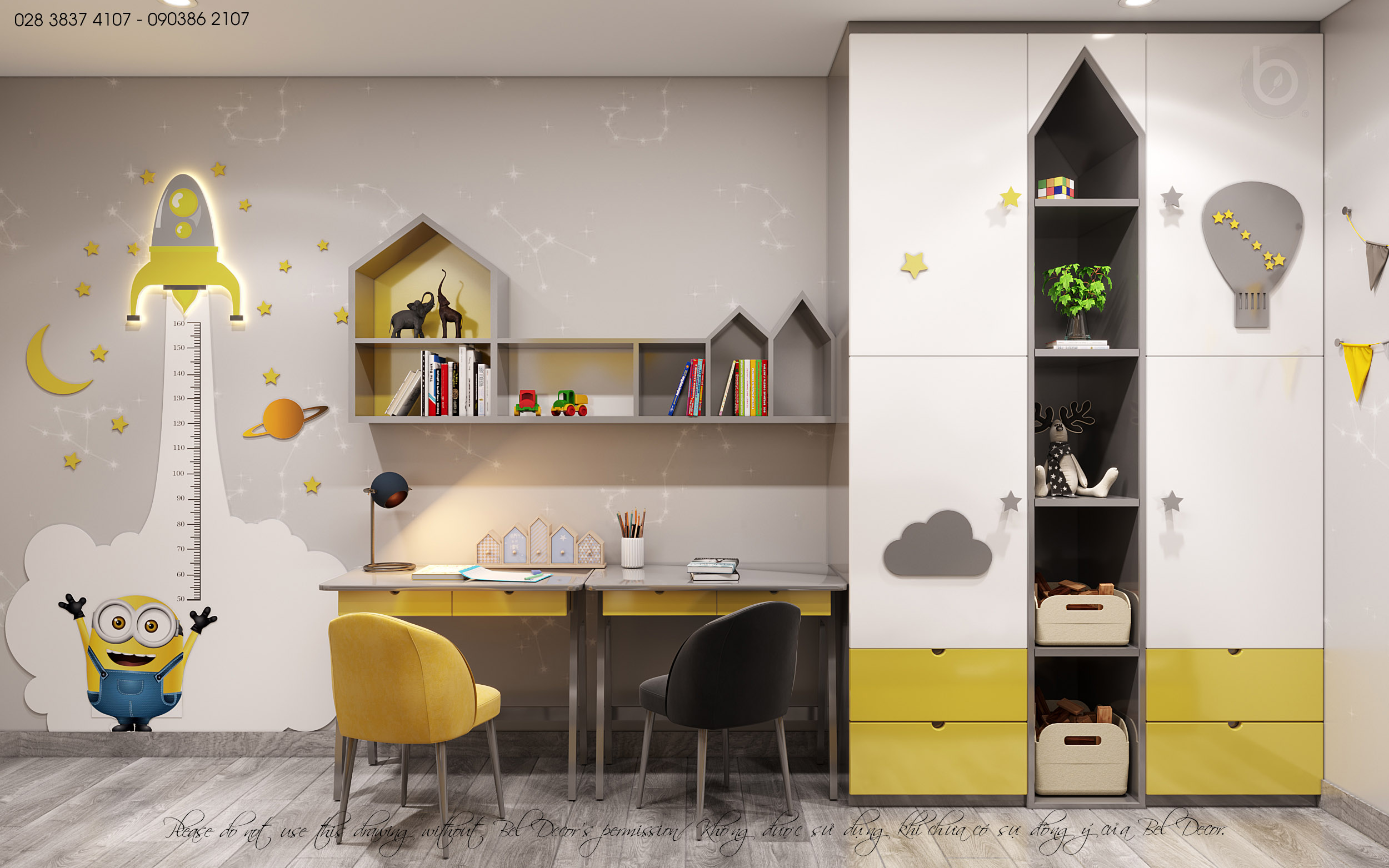 The yellow tone using in the children's room bring the bright and dynamic feeling, which is totally different from the elegant and classy yellow tone of the rest space.
Let see more articles about beautiful design and construction project of Bel decor!
Bel Decor|Quality With Creativity