Cafes are popping up everywhere due to market demand . We look at some nice Serving Counters or Café Counter from Bel Decor.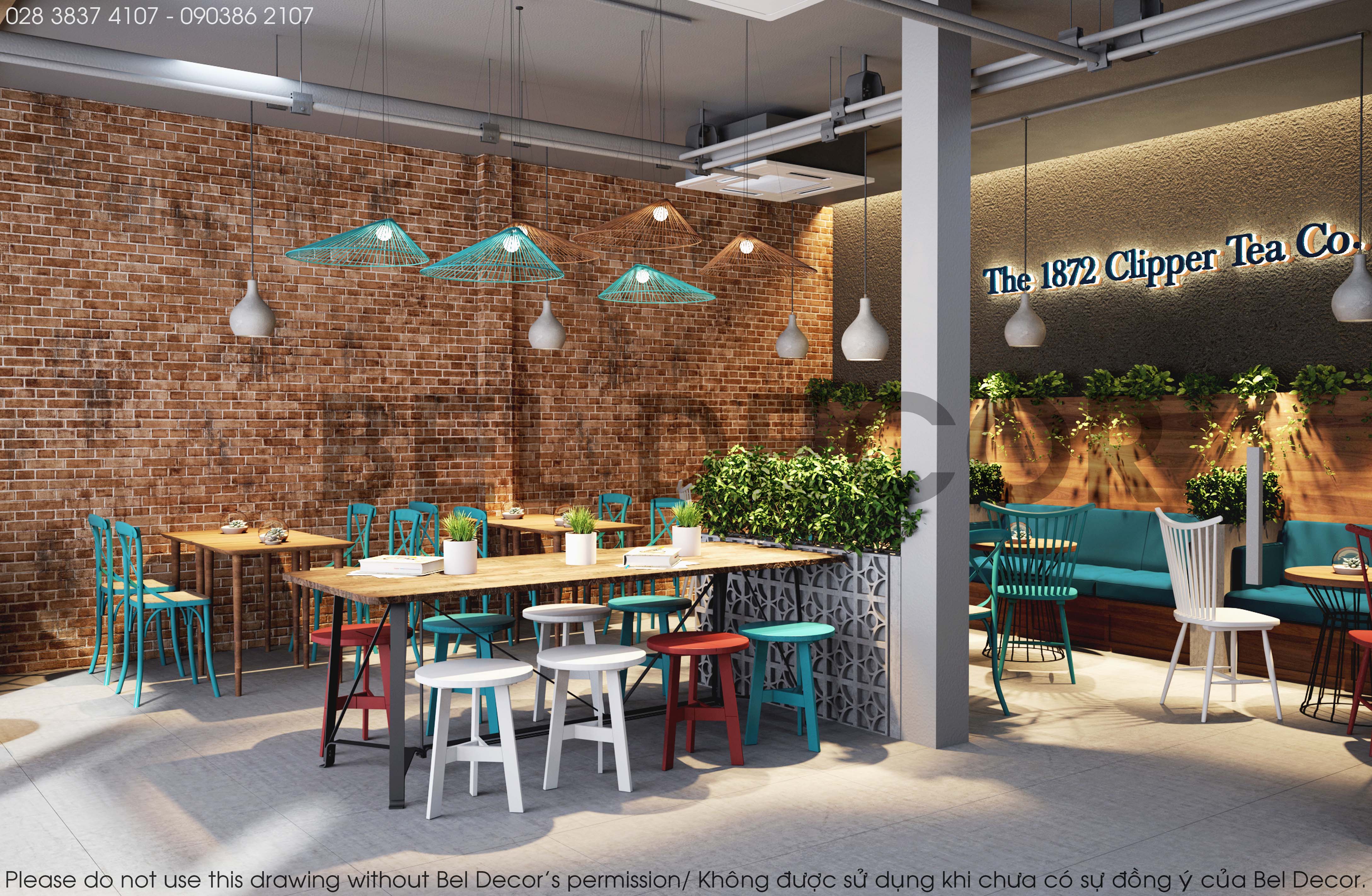 The Serving Counter is the centre piece and the biggest attention when designing the Café or Restaurant. A beautifully designed Counter will leave a big impression the moment the customer steps in. For this design, the use of raw materials such as bricks, wood...cleverly combined with brilliant blue to make an impression is a good choice.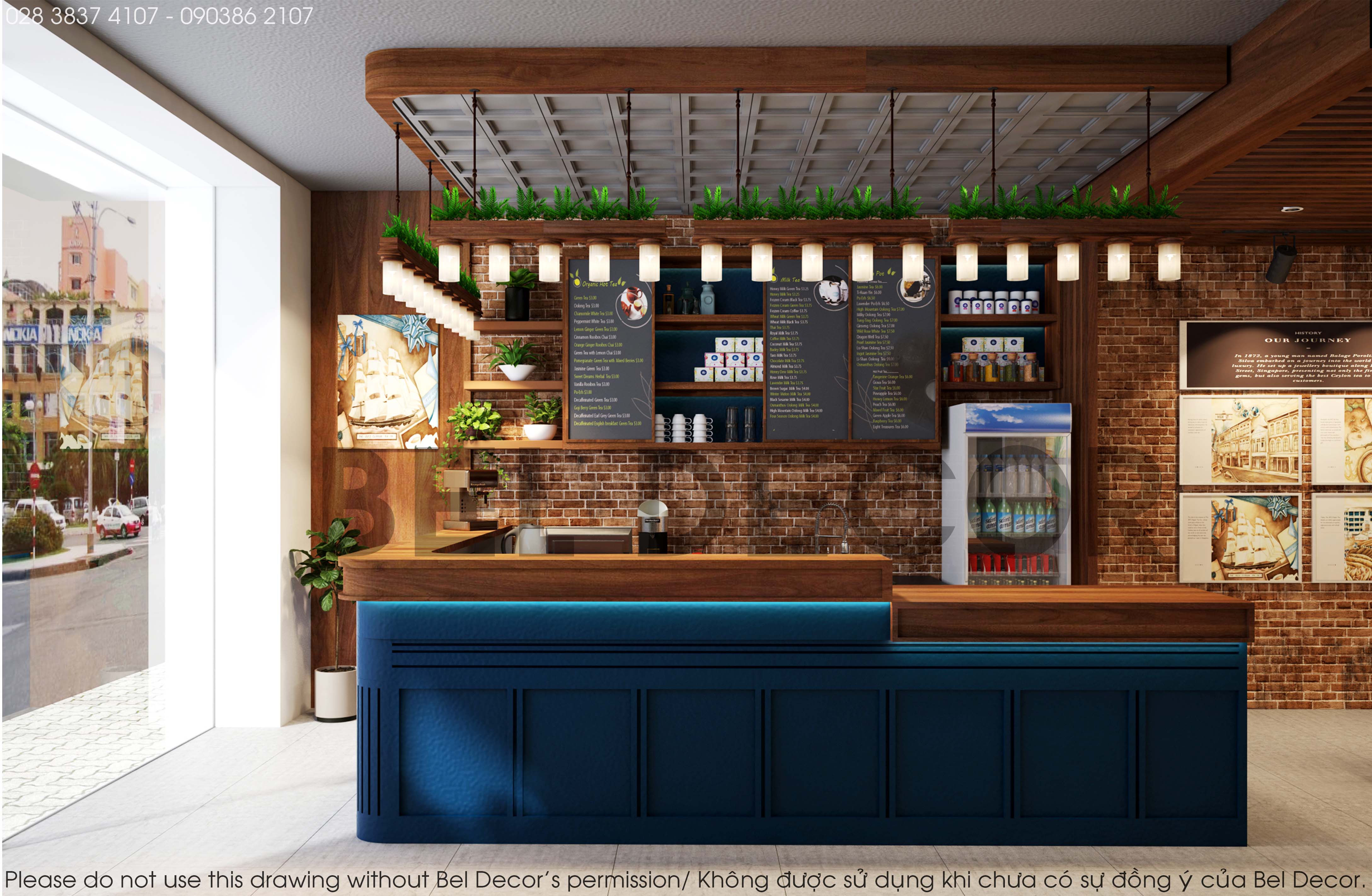 Beside the natural light source from the large window, the suspended light system also adds warmth to the space, plus a decorative factor for counter. Display place an important part of the total concept and customers have a good view of products as well. In terms of design, in order to highlight the products, the light shade of wood is used for shelving here, which standing out of the dark brown wall and ceiling. By arranging the products neatly with beautiful design, this space not only contributes to the beauty but also helps to increase purchasing rate.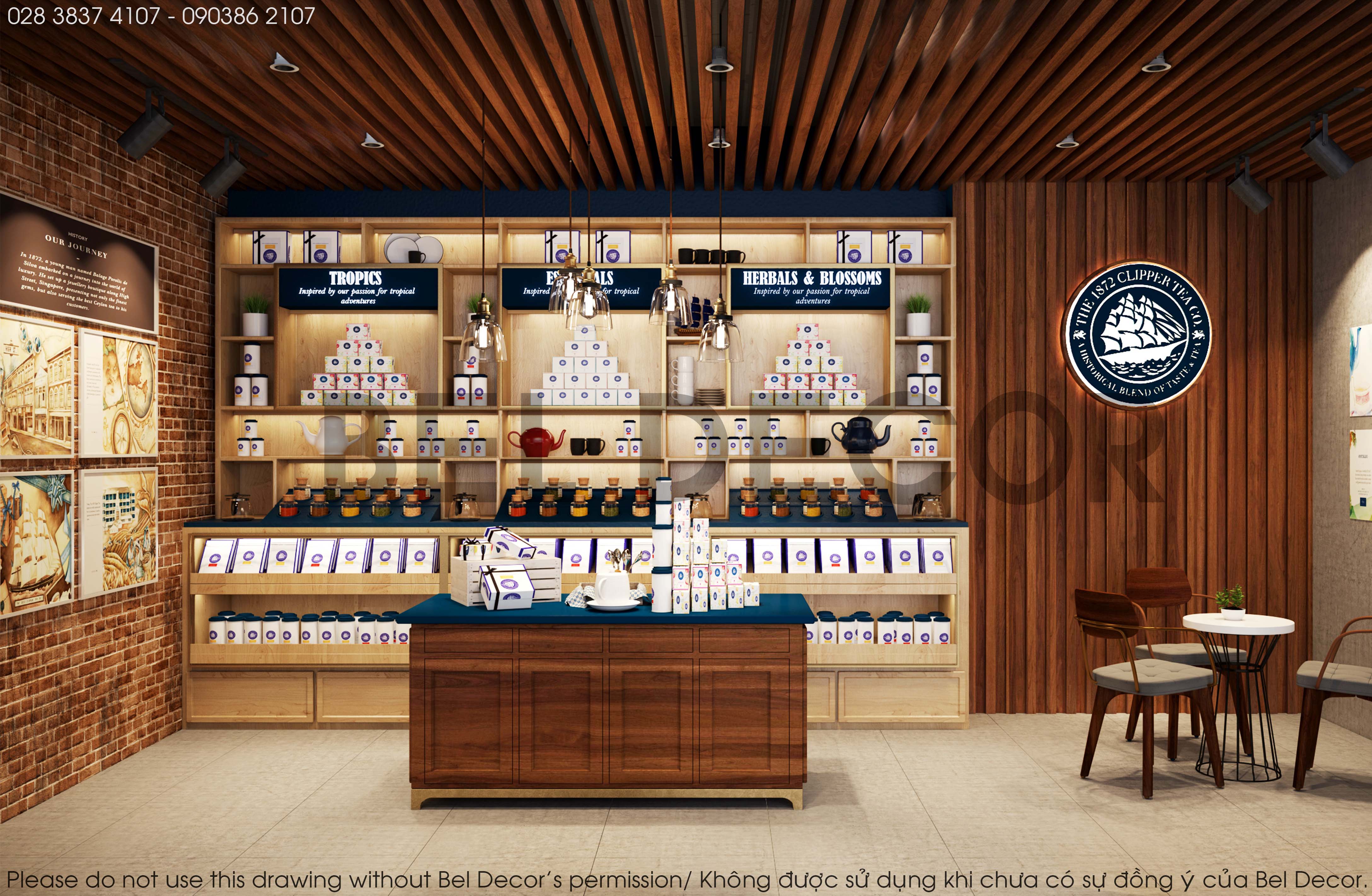 The most important things in café design is the enjoyment of space for customers which we have achieved in this design with clever usage of space.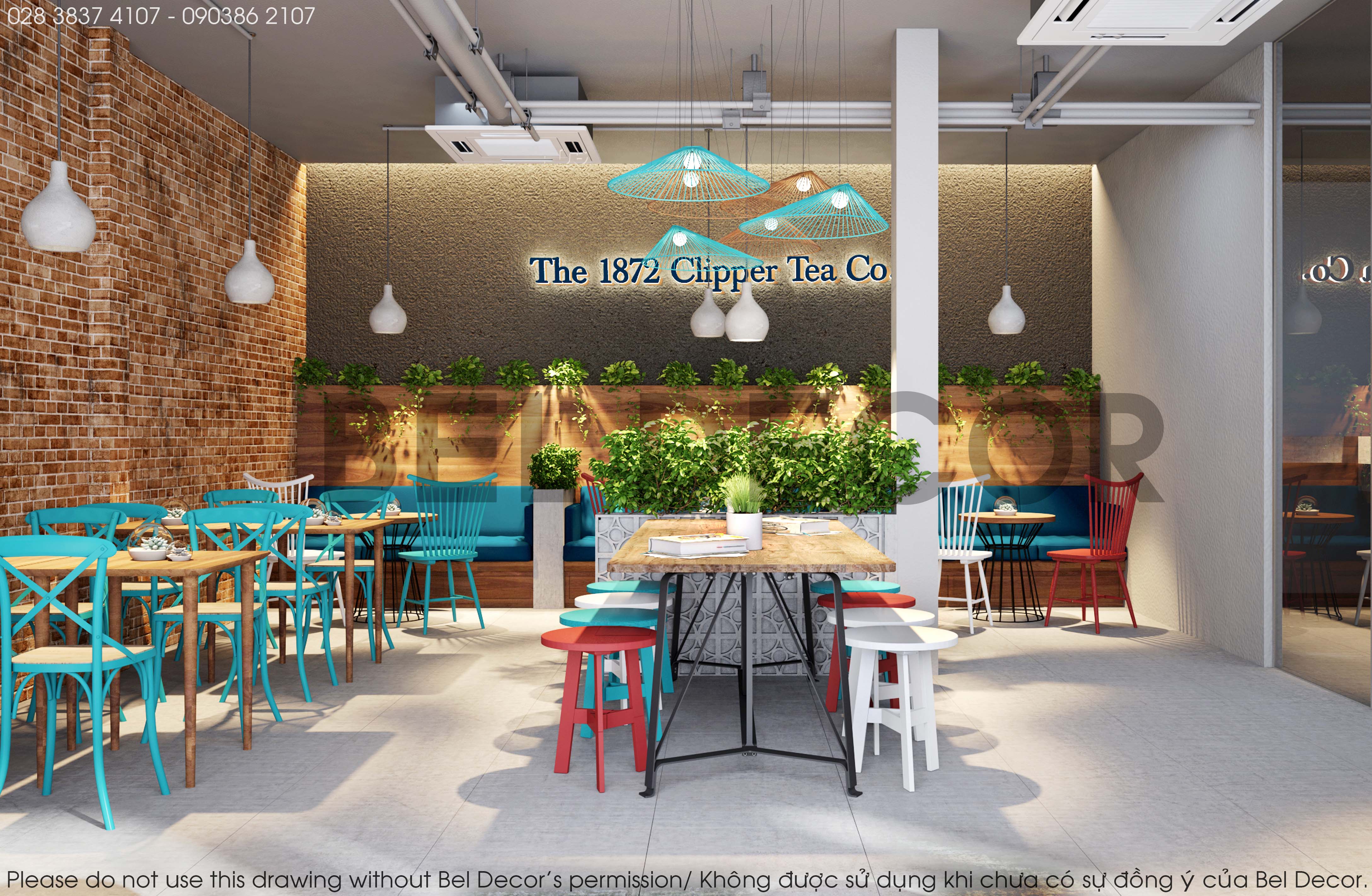 The first space is using raw materials, combining with rough finishing for the ceiling, which is suitable for young and dynamic customers and an ideal place for groups to gather.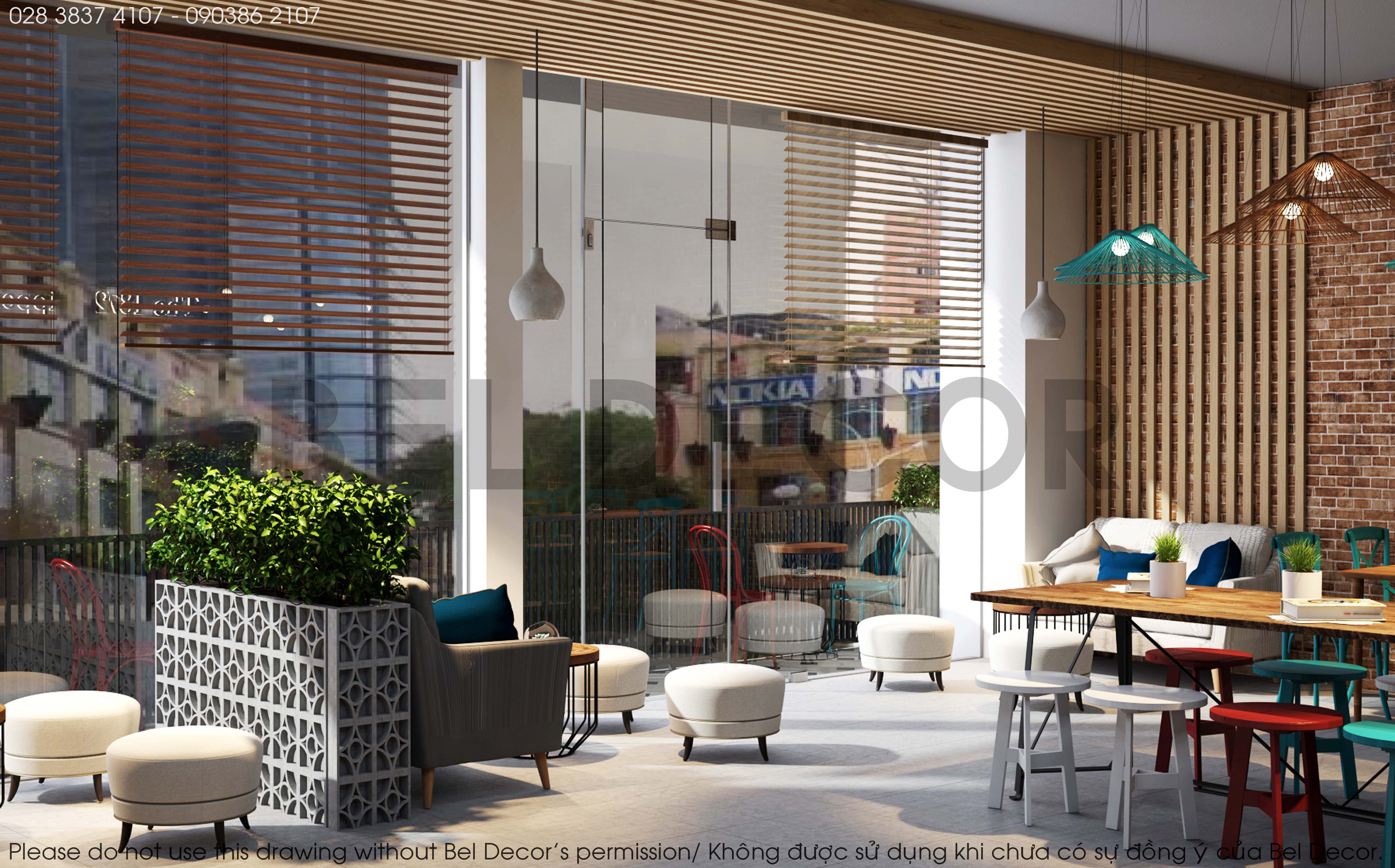 The next space is designed to bring in a sense of mild and peaceful soothing materials and colors. This is the ideal corner to enjoy an interesting book together with a nice cup of coffee.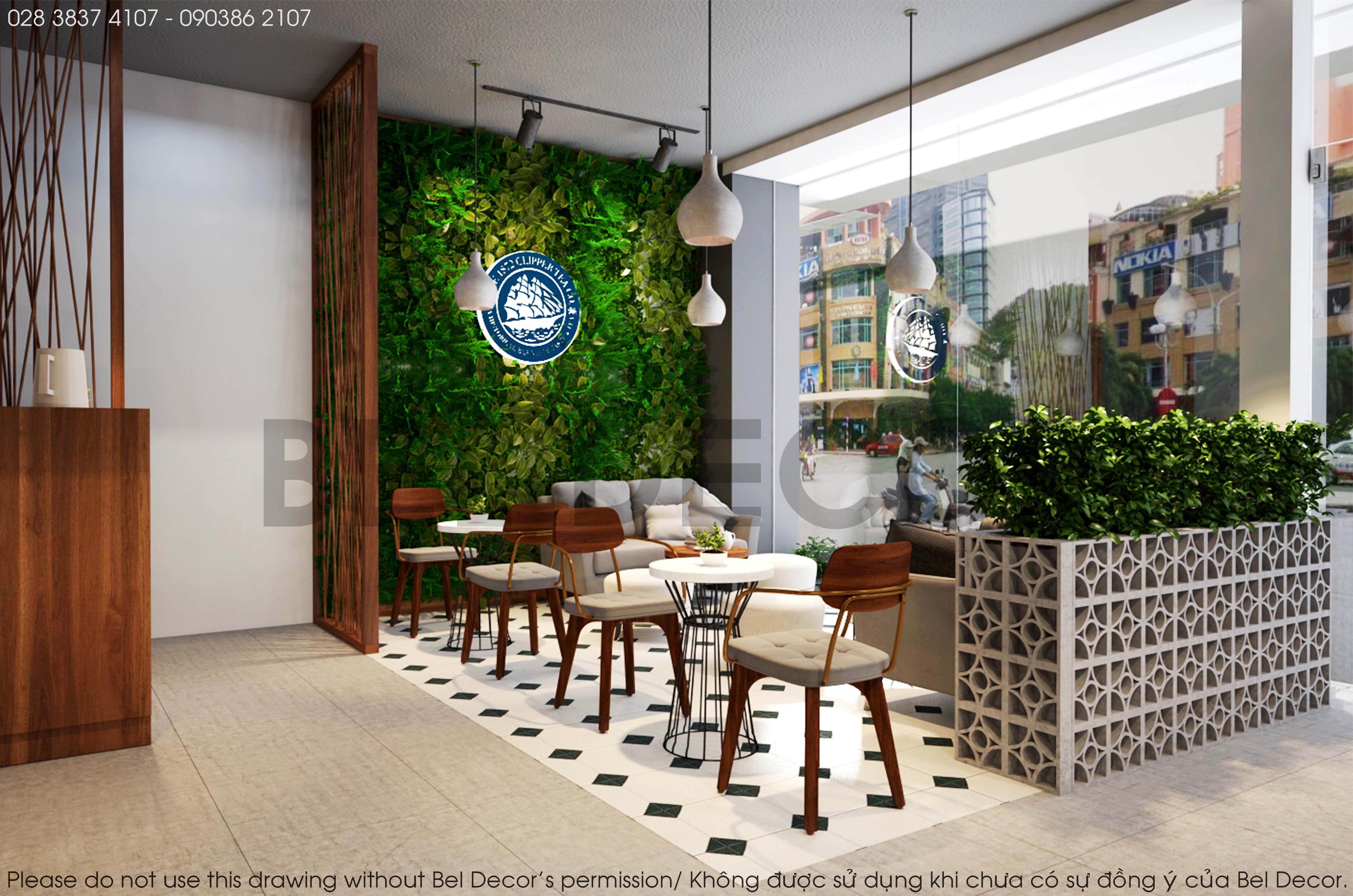 One more interesting space is designed in harmony with warm and intimate atmosphere. Instead of using the usual decorative walls, the space in here is embellished with the hanging garden, creating a green corner for the coffee shop.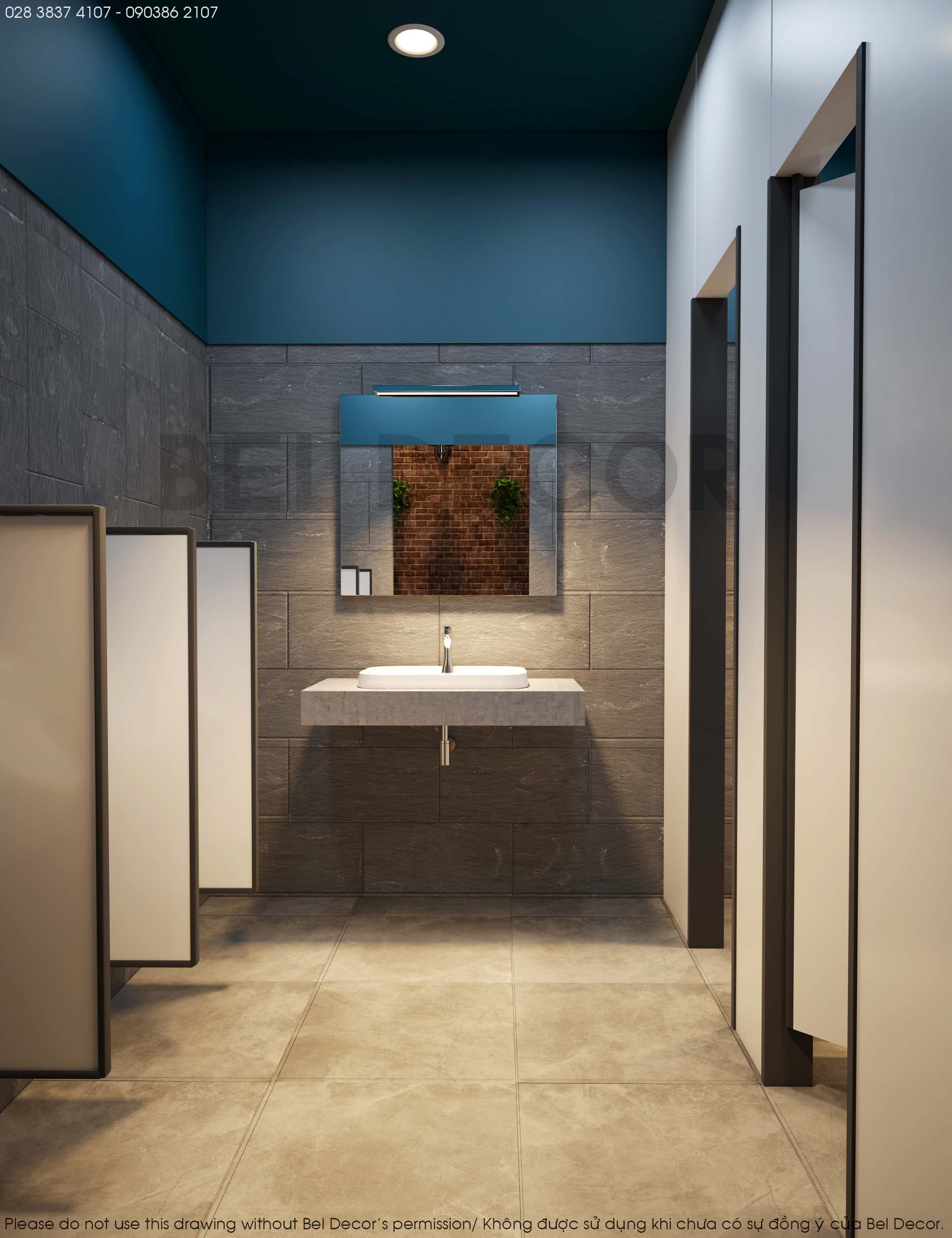 The toilets uses neutral tones to create a modern and clean feeling. Natural stone used for covering the wall and floor also makes cleaning easily. Toilets is just as important and must be seen as clean, hygienic and cosy as well.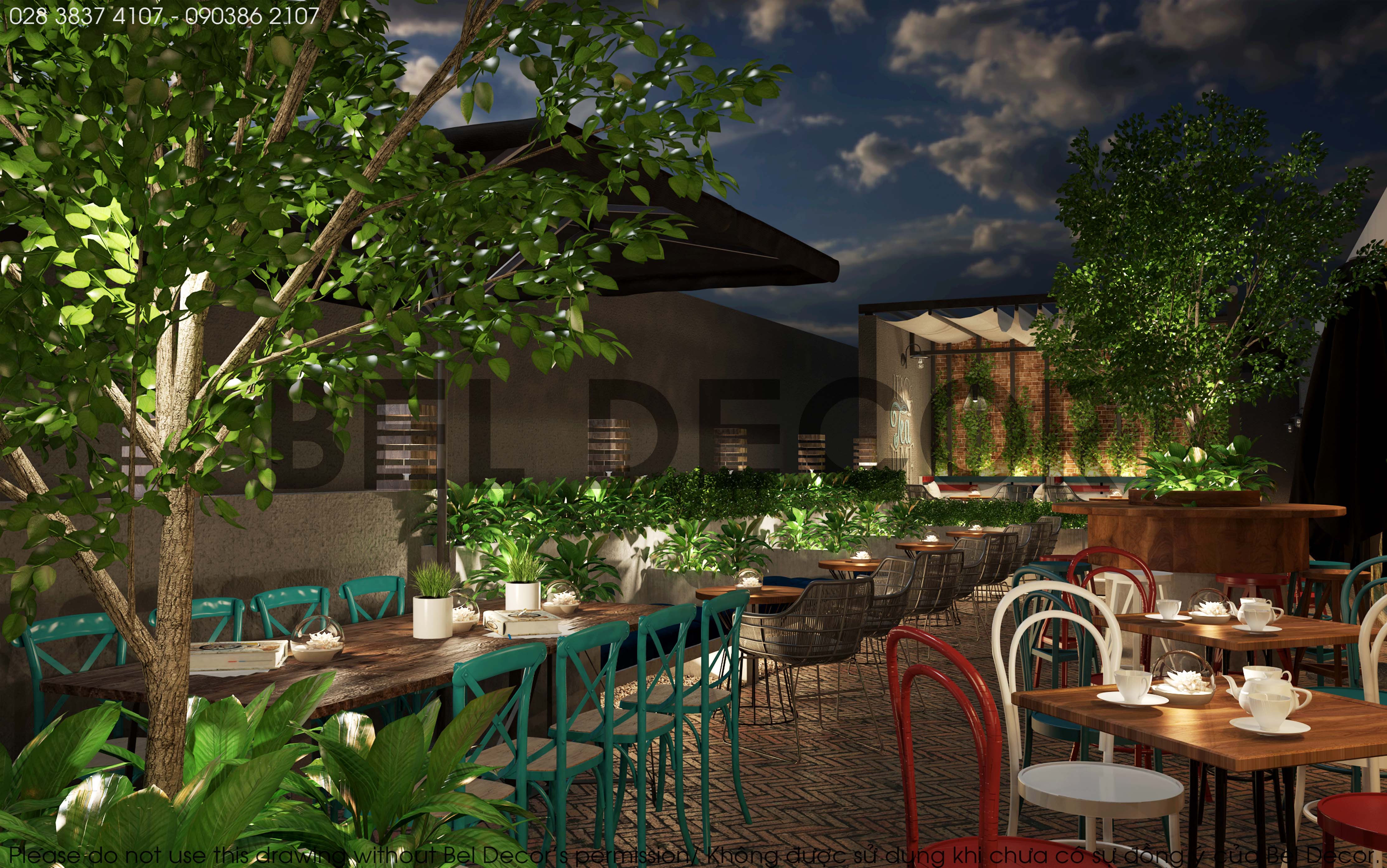 In addition to the indoor areas, this design is also impressed with the outdoor space for dining function. It can be seen that with the advantage of spaciousness, lots trees and plants helps to bring a sense of nature in.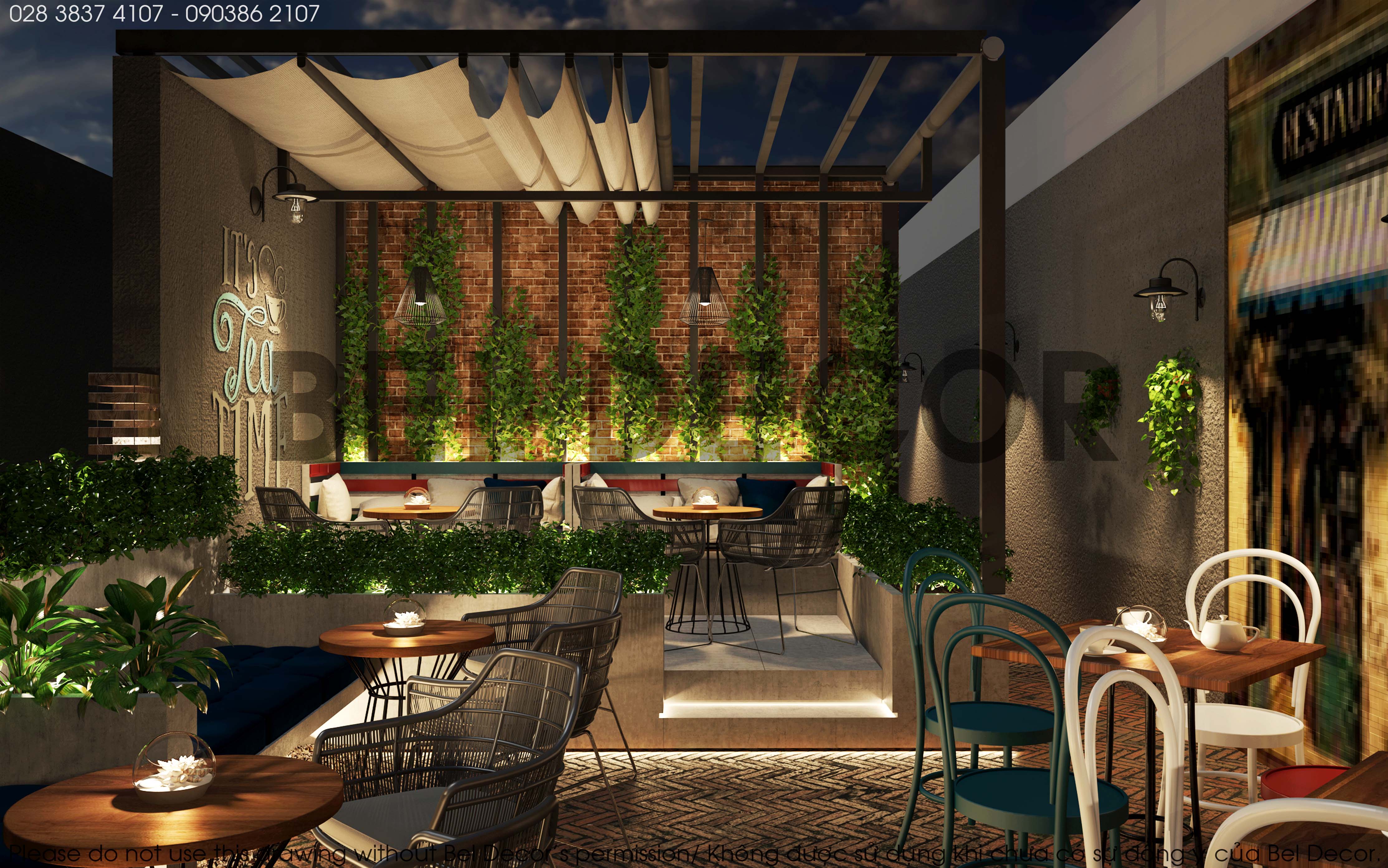 State of the art automatic roofing system is installed in cases of sudden rain, together with the floor lighting and sound system increases the ambience thus completes our Bel Decor design. And we look forward to serving you always.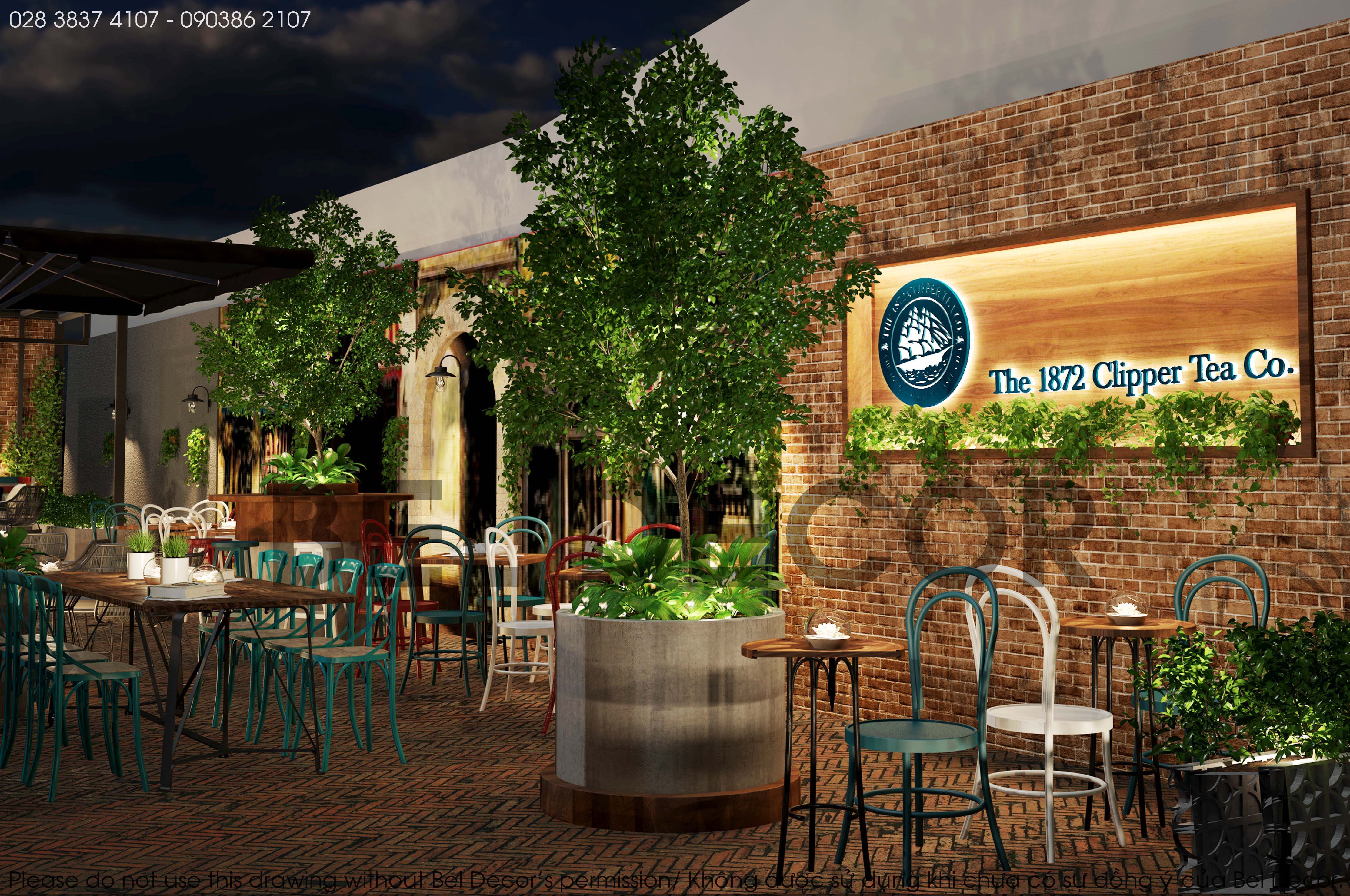 Bel Decor|Quality With Creativity