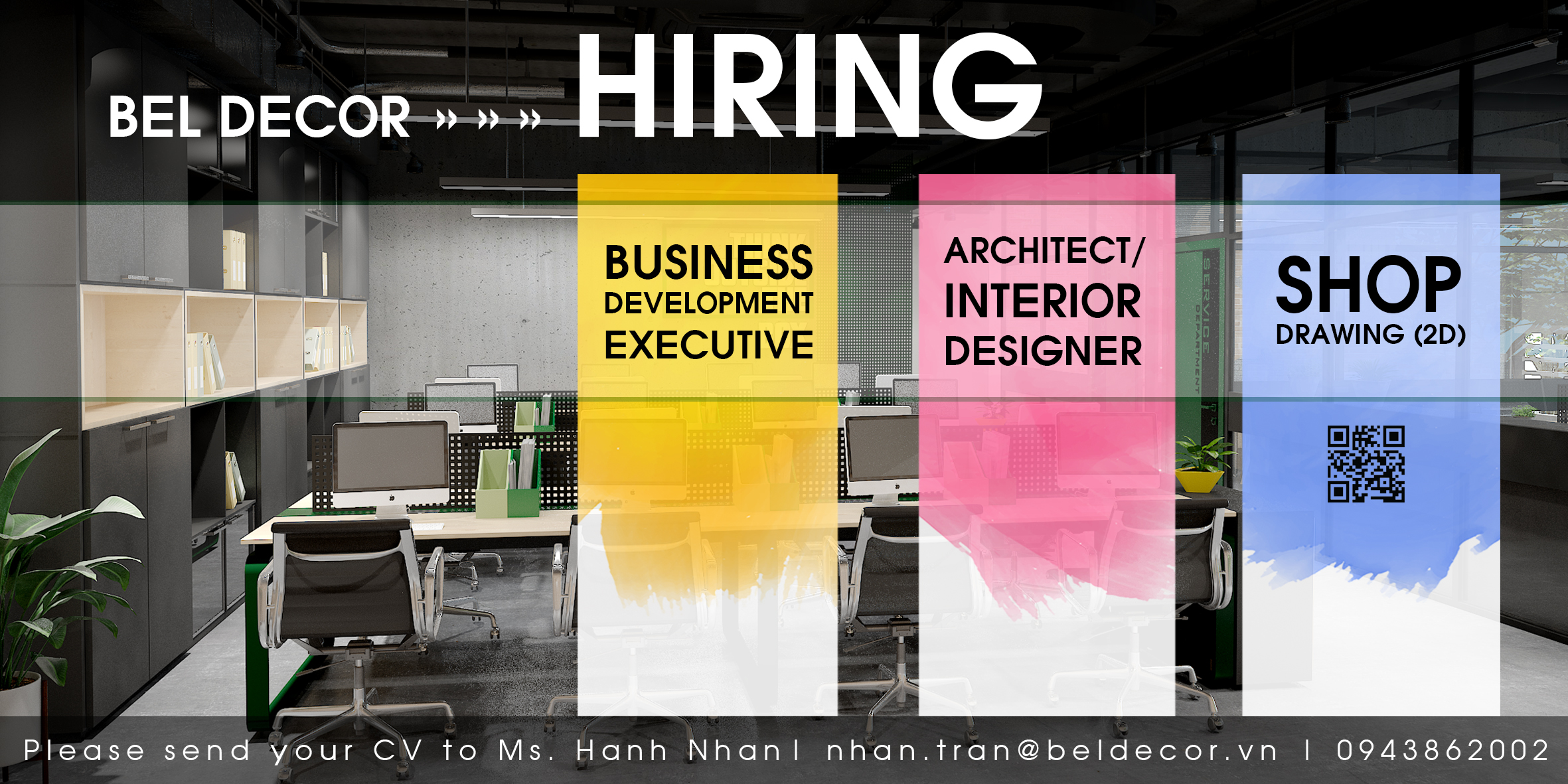 Overview
Bel Decor specialize in designing Interiors for prestigious projects both in Vietnam and Internationally. As such we are expanding our team to accommodate the demand, hence we are constantly looking out for talented and creative people.
At Bel Decor not only our employees have an attractive pay package, the opportunity to develop and advancement in their career is vital part of our corporate ideology.
Besides, all staff have a chance to take part in workshop and training frequently to reach 6 key values which represents our company professional standard:
- Professionalism
- Effectiveness
- Honesty
- Creativity
- Teamwork
- Good Attitude
How to apply?
Please send your CV to the email address: This email address is being protected from spambots. You need JavaScript enabled to view it.
Your job application should include information such as your full name, phone number, address, professional qualifications, language skills, desired location and previous work history.