In the design of a 2 bedroom apartment introduced in today's article, Bel Decor has cleverly created with the gray color scheme, which is inherently monotonous and boring. Through unique but also practical ideas, we have created a desirable apartment space with simplicity, elegance and coziness. Let's explore to learn and get some inspiration!
Living room - The beauty of minimalism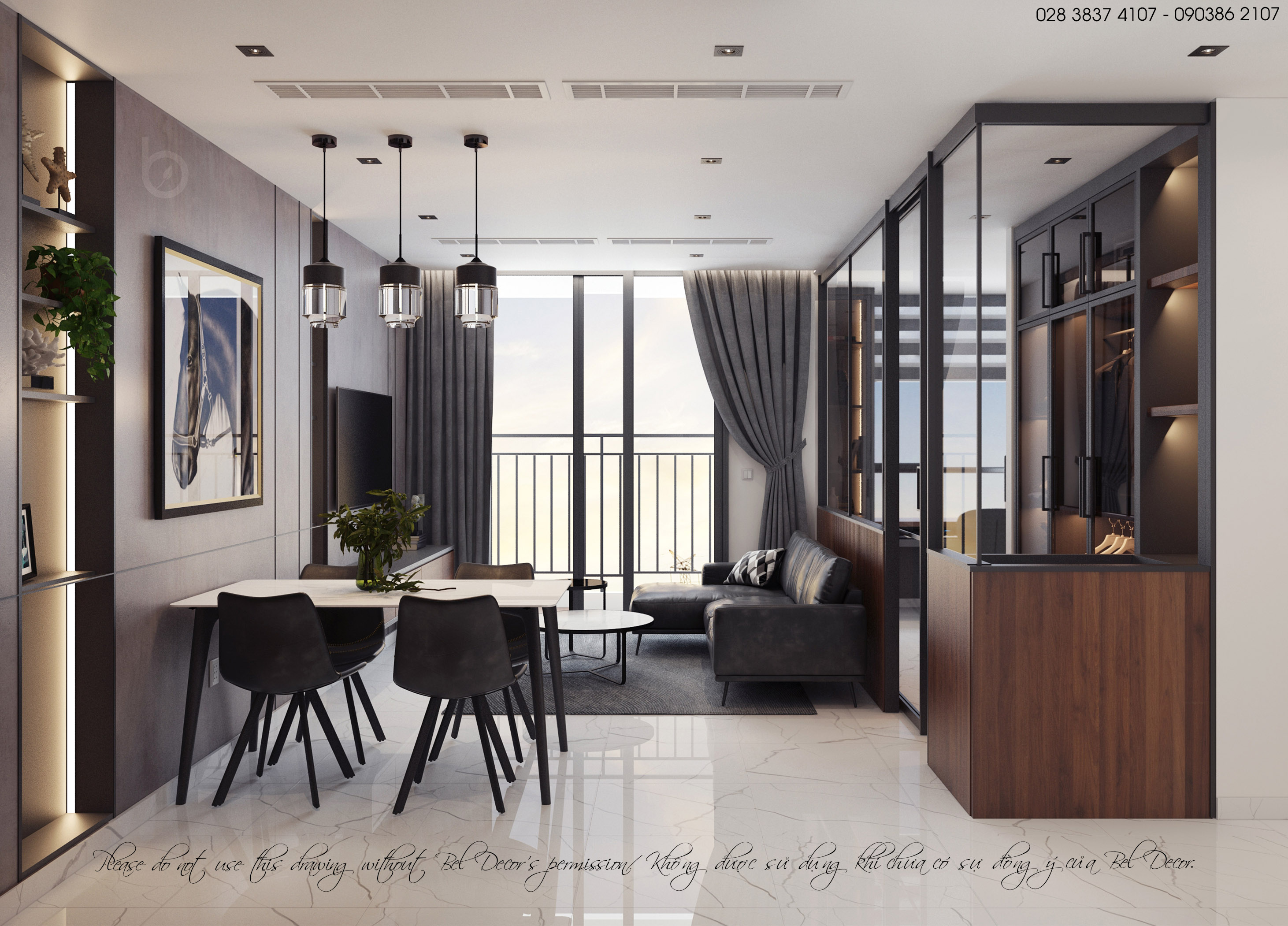 The minimalist living room is designed with white marble floor, dark wood wall and white plasterboard. Furniture is chosen based on gray tones, which is also the main color of this apartment design. The designer has chosen different shades of gray and combined these with variable materials in order to bring up a new feeling.
Kitchen - Designed in harmony with the common space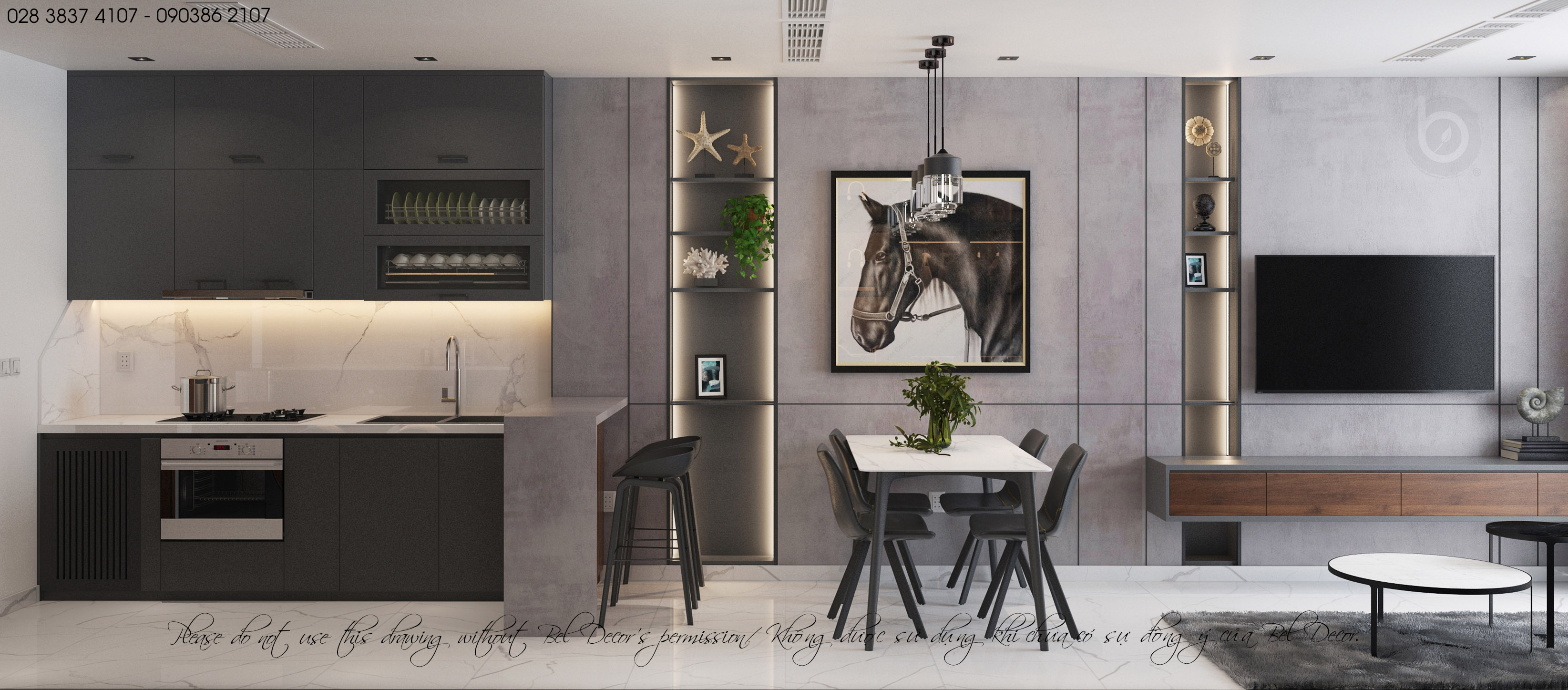 The kitchen area consists of a dining table and kitchen cupboard separated by a small bar. Still using gray tones as the mainstream, the kitchen space and the living room acquired a harmonic combination in forming a common space.
Amenity Space - Take advantage of the recessed wall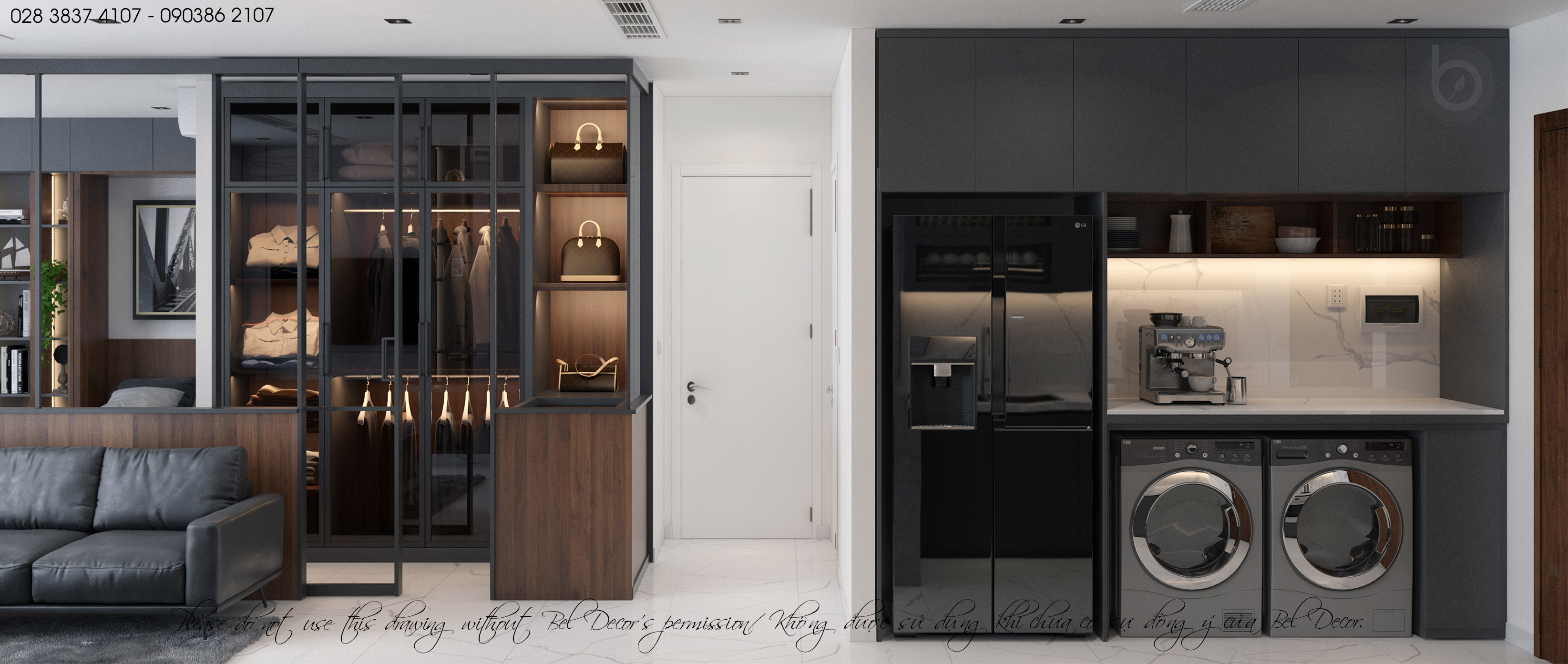 On the opposite of the kitchen is a recessed wall consisting of a fridge and washing machine. The design here in did cleverly make the most of the alcove to arrange a delicate small coffee bar.
The 1st Bedroom - Bedroom combined with working space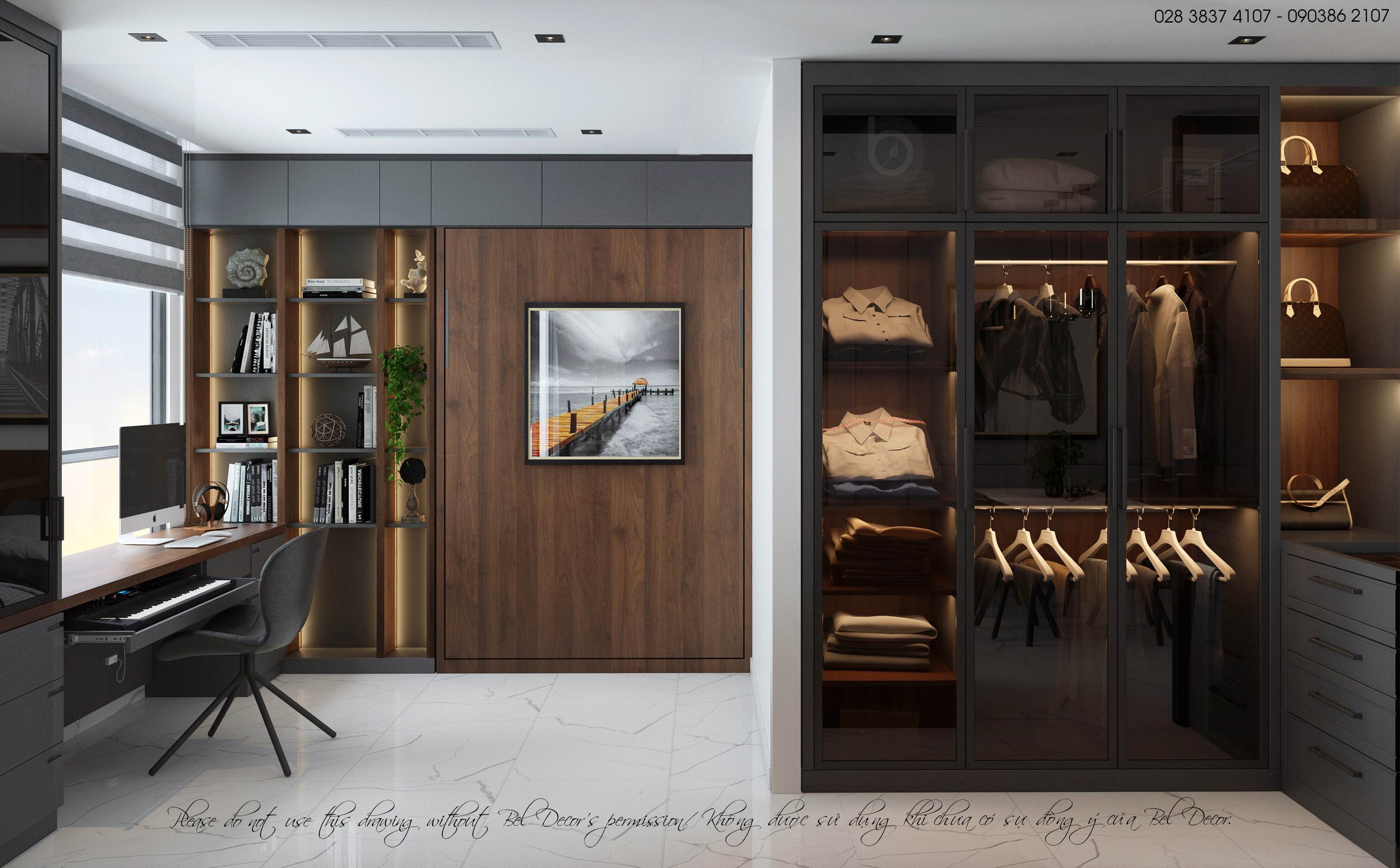 The first bedroom has a modern and cozy design with a combination of workspace and a walking closet. For the bedroom space, the materials still mainly follow the gray tone, besides, brown wooden material is used more to bring up the cozy feeling.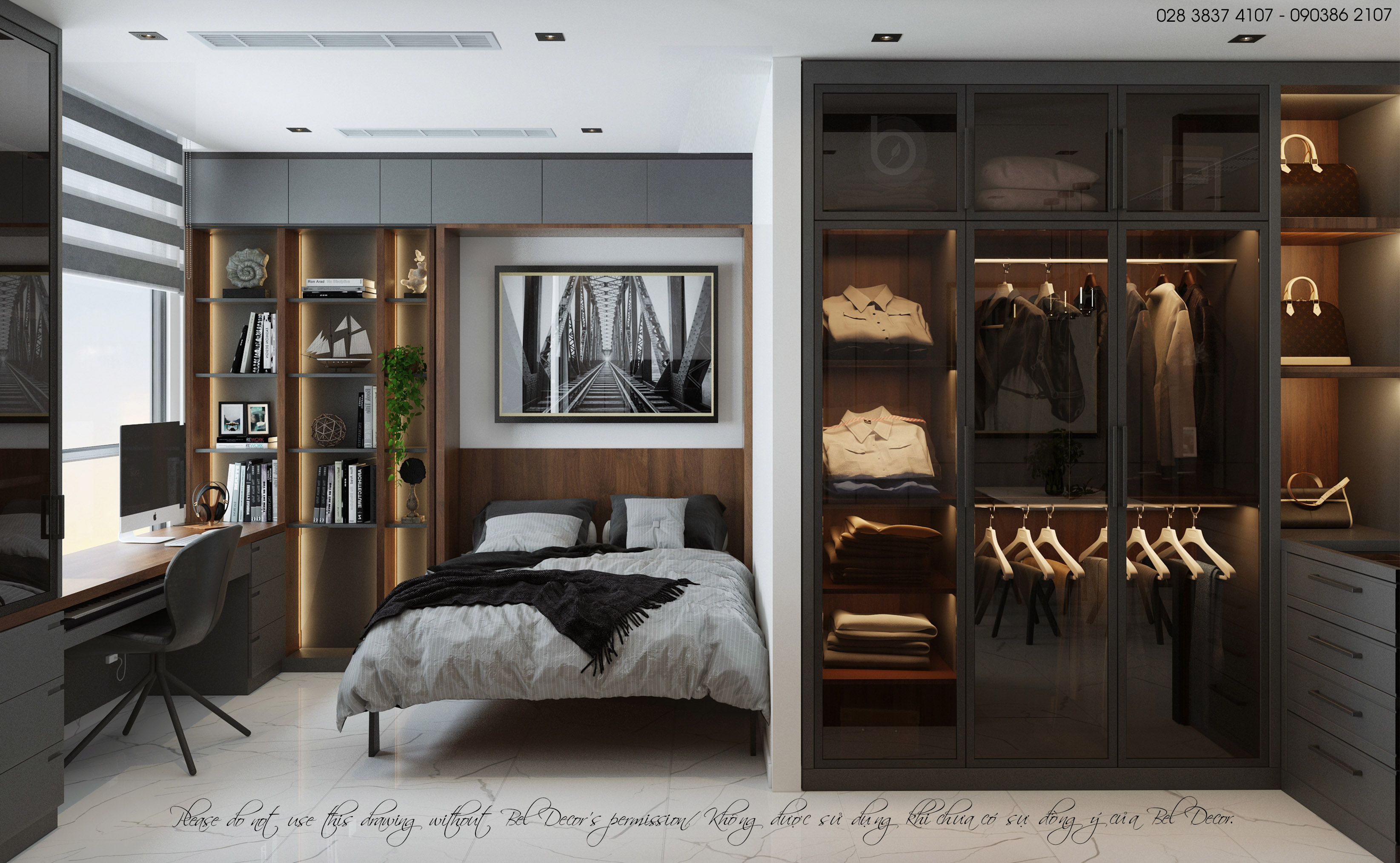 The special feature of this bedroom design is the unique folding bed, which can help maximize the using space. When not in use, the bed can be folded in order to turn the bedroom into a comfortable workspace.
The 2nd Bedroom - A minimalist and tranquil bedroom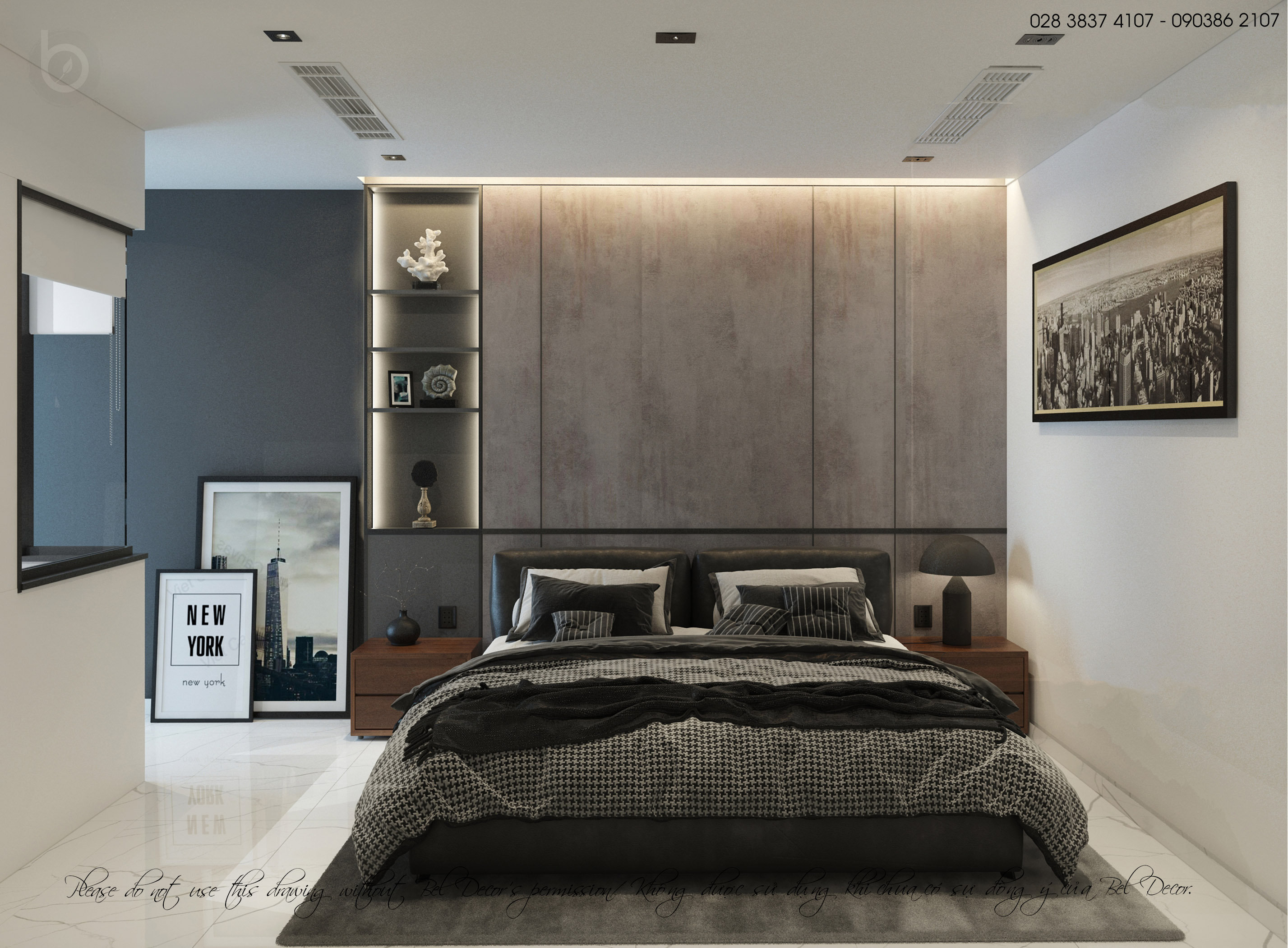 The 2nd bedroom also has a modern, elegant and eye-catching design. The colors are used intelligently and moderately, it seems impossible to find a pointless decorative detail in this wonderful space.
Balcony - A small green corner of the apartment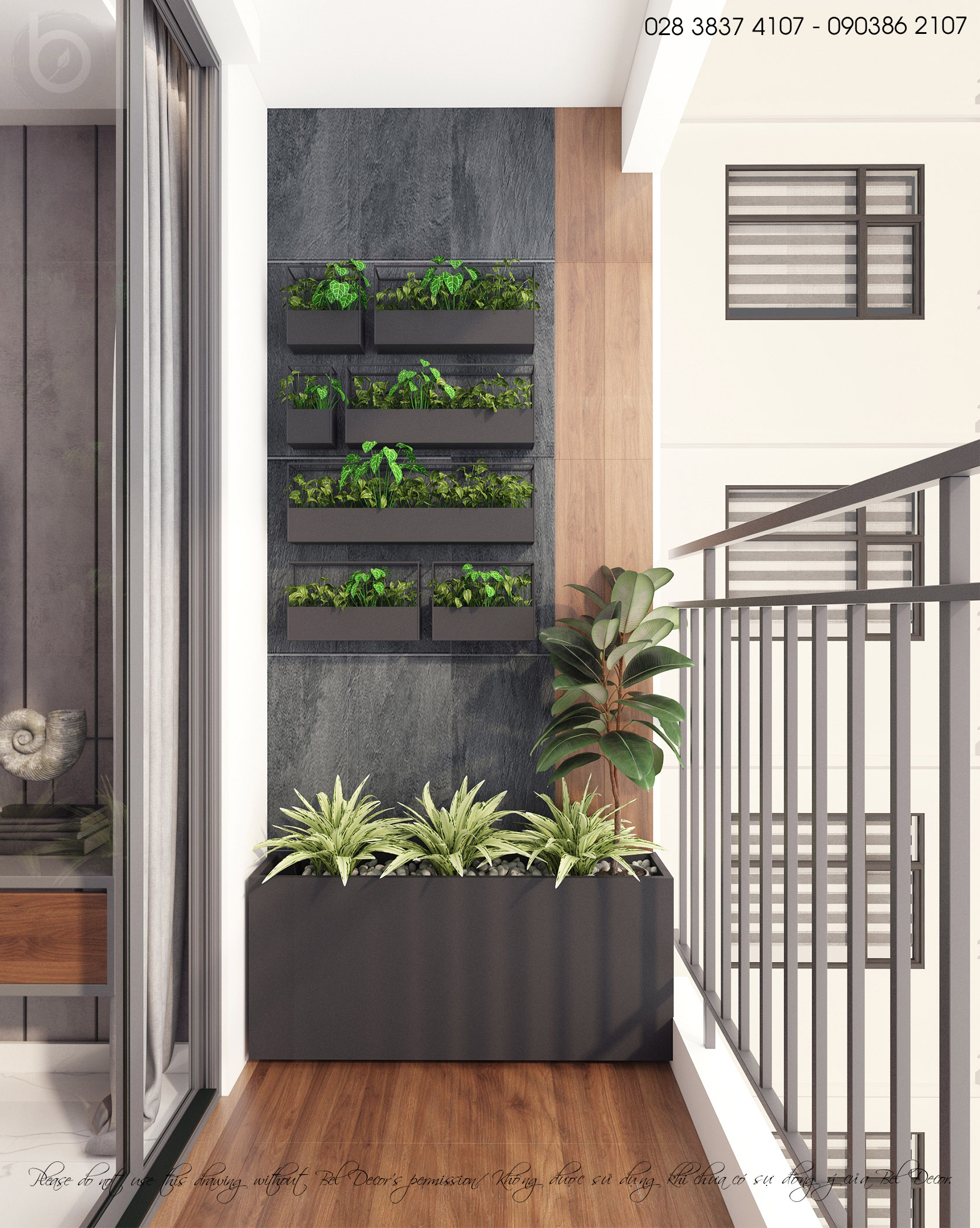 The outside balcony corner is also designed cleverly with plant pots, which created a lovely little corner in the apartment.
Toilets - Nice and comfortable design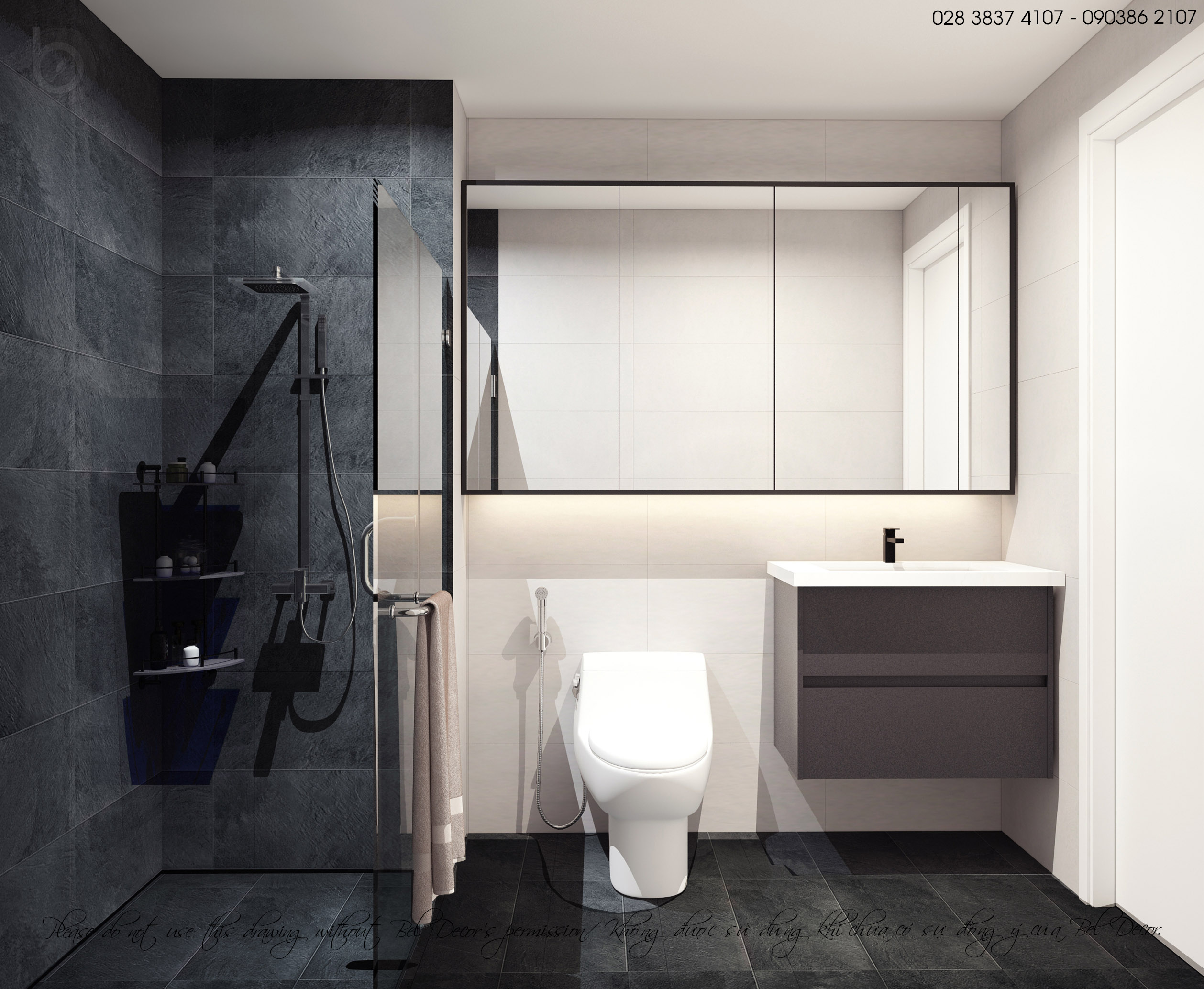 Last in sequence but not least in importance is the toilet space. The toilet design here uses natural black stone, along with high-end equipment to create a great toilet space that meets both functional and aesthetic criteria.
Let see more articles about beautiful design and construction project of Bel decor!
Bel Decor|Quality With Creativity