Office furniture is constantly updated and ever on the change. The recent trend for office furniture in 2020 is au naturel with plain, simple and familiar materials. Bel Décor clearly understands this and embrace the trend with out best effort in the Telico office project.
Reception area with a special layout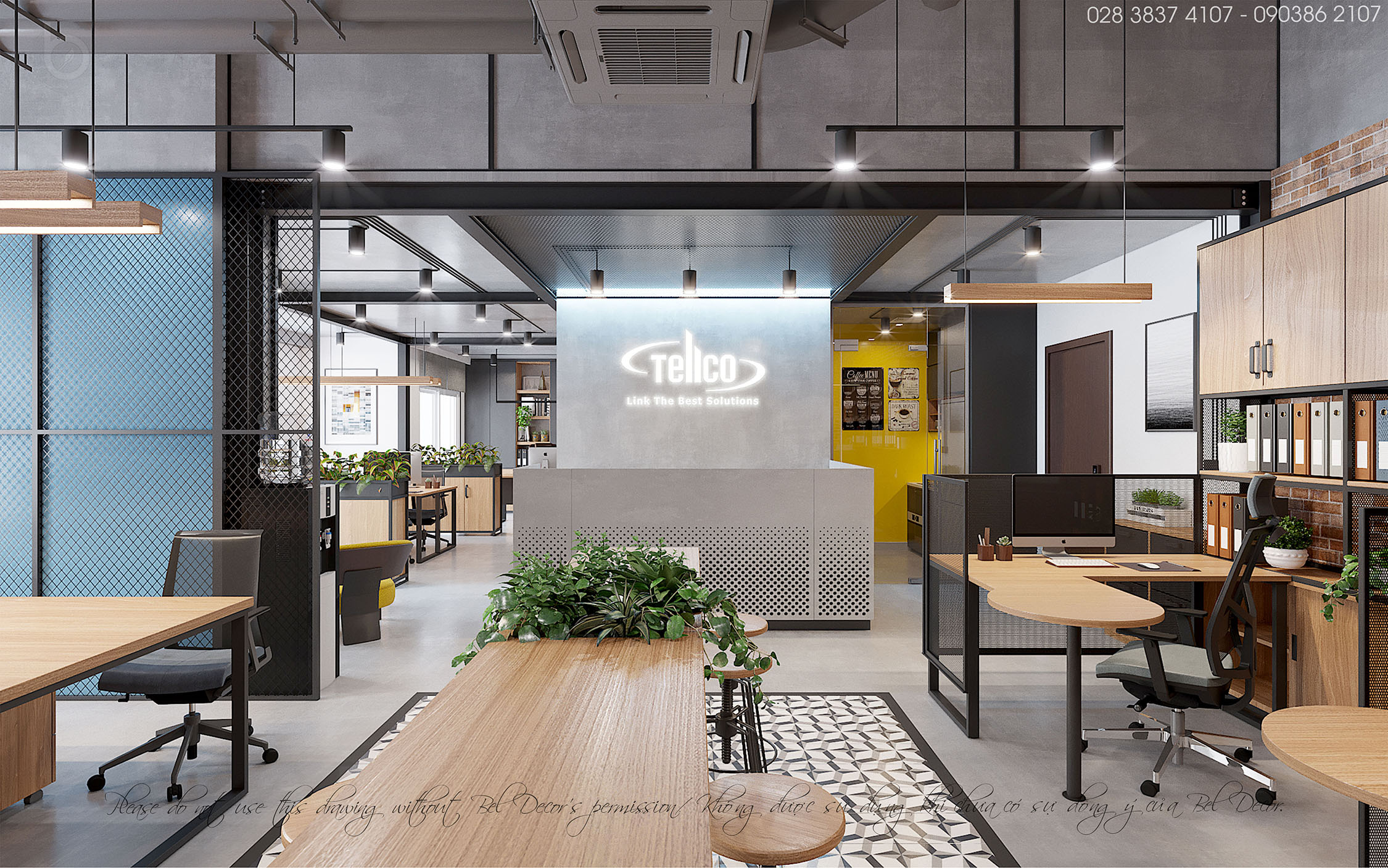 The reception area, placed at the center of the office, is designed with simplicity and modern with grey as the main color tone. Other areas can be accessed easily from the reception area.
Waiting area with a comfy sofa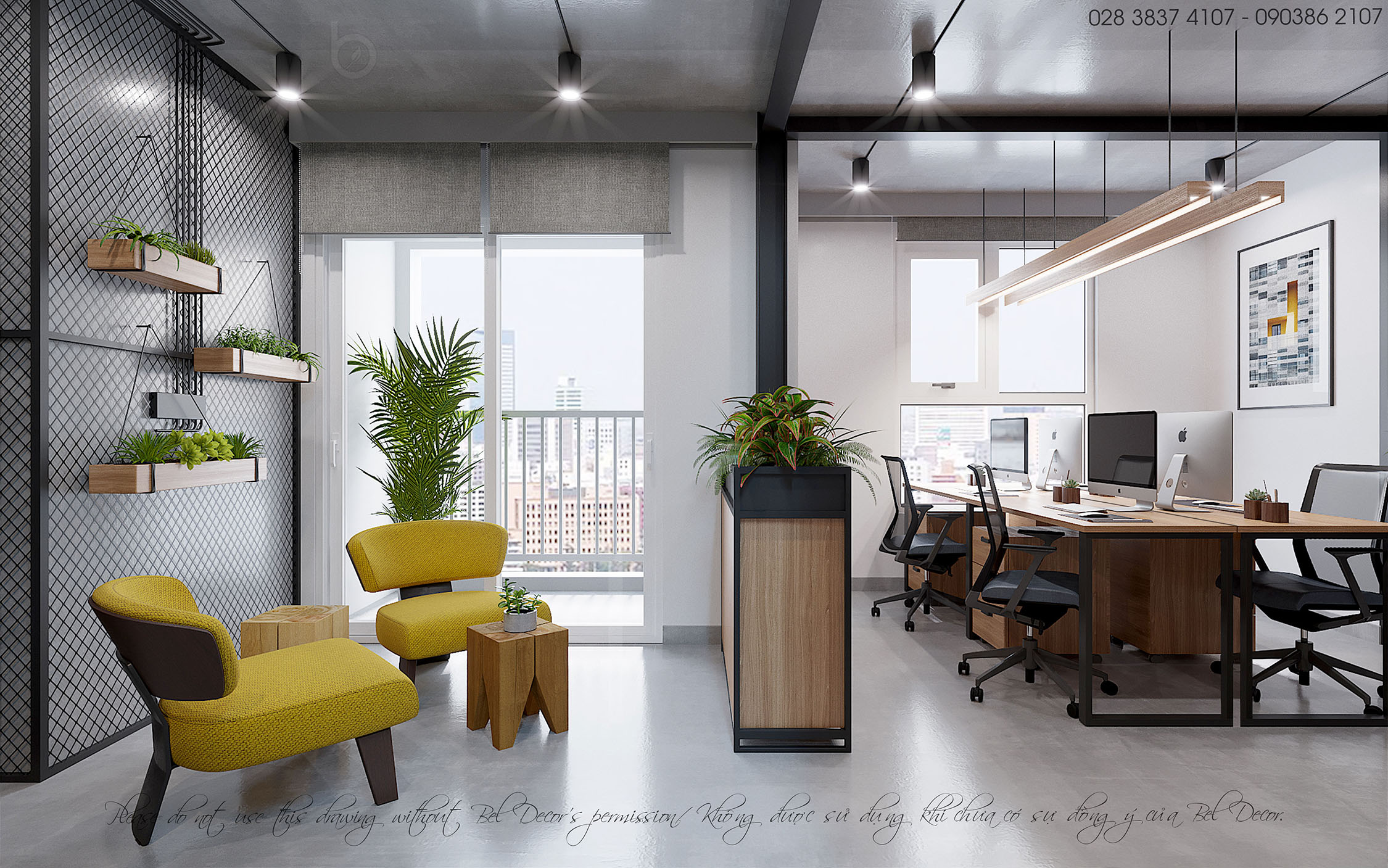 In company with the reception area is the waiting area alongside with a relaxing sofa. The area is well-aired with a natural light source from the balcony in which people can enjoy the busy yet beautiful city view.
Modern meeting room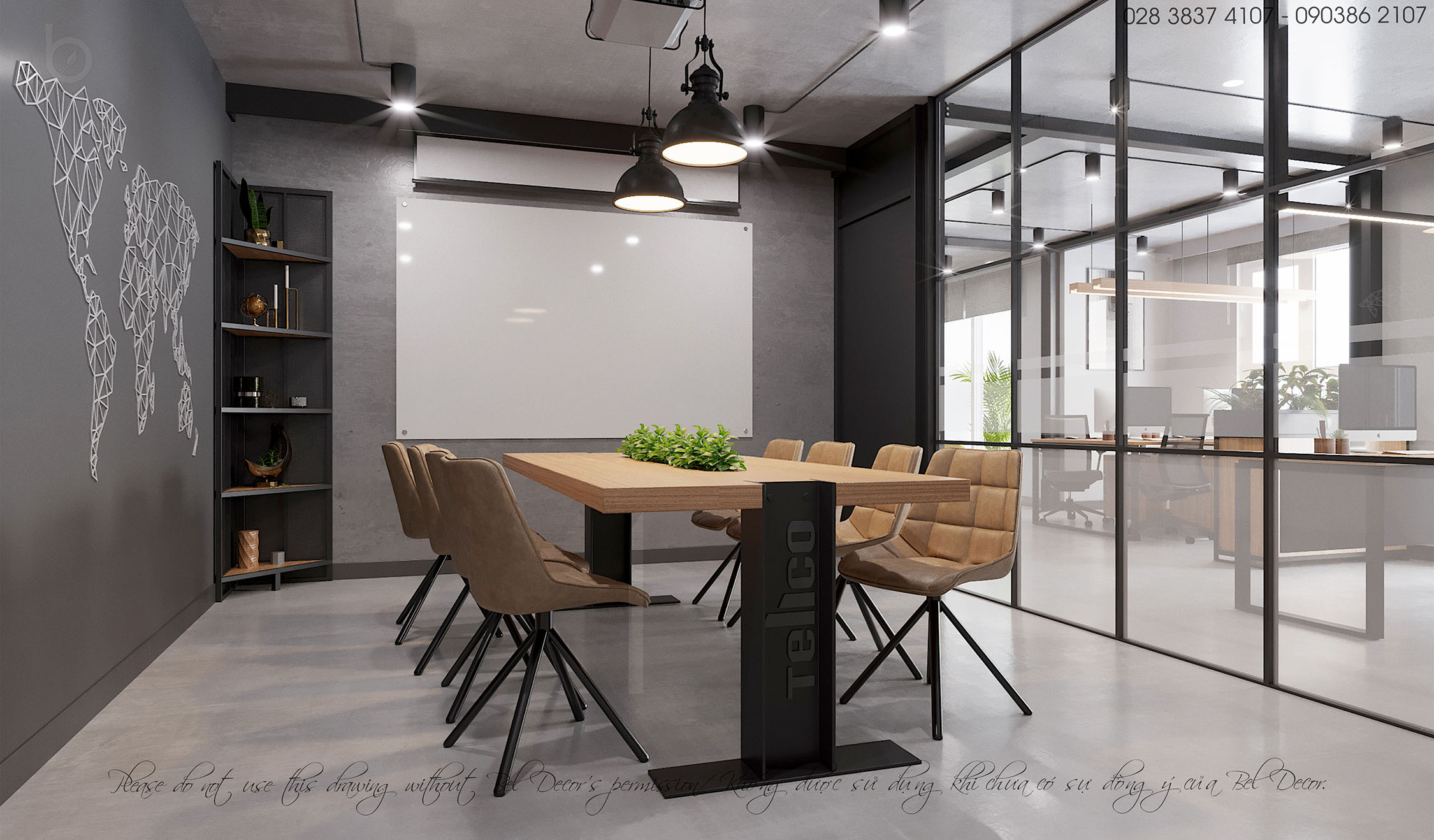 The meeting room creates a strong impression with modern industrial style furniture. It makes use of the neutral color tones and concrete as the main color and material while the furniture material is made of leather and wood in order to form a highlighted contrast for the office space
Energetic and creative shared-office space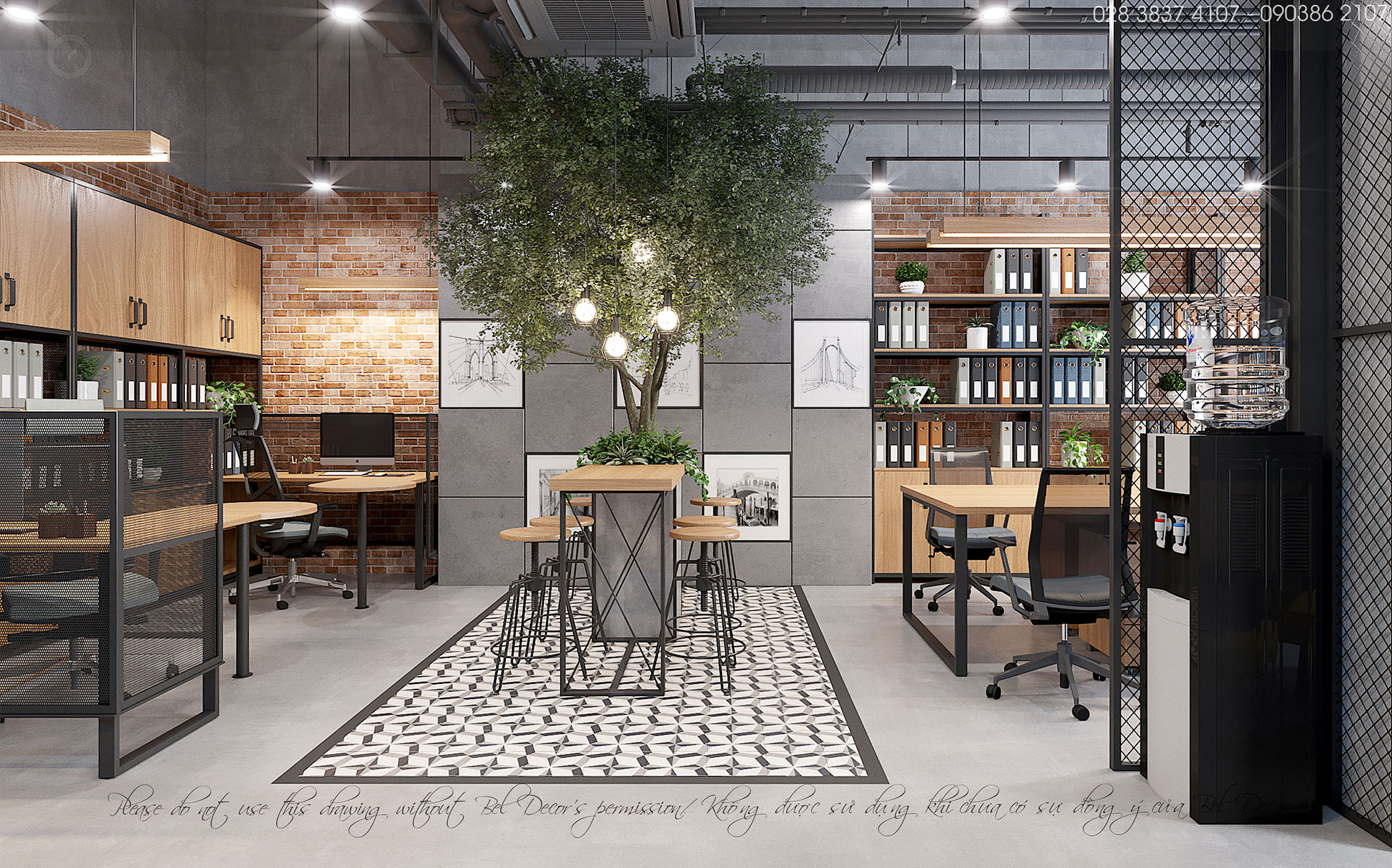 The design language of the furniture aims towards modernized and freshness yet familiar and friendly for a youth-oriented office. In order to achieve that, the designer has cleverly selected simple, plain and hand-crafted materials such as bricks and traditional-pattern tiles to combine with modern material harmoniously.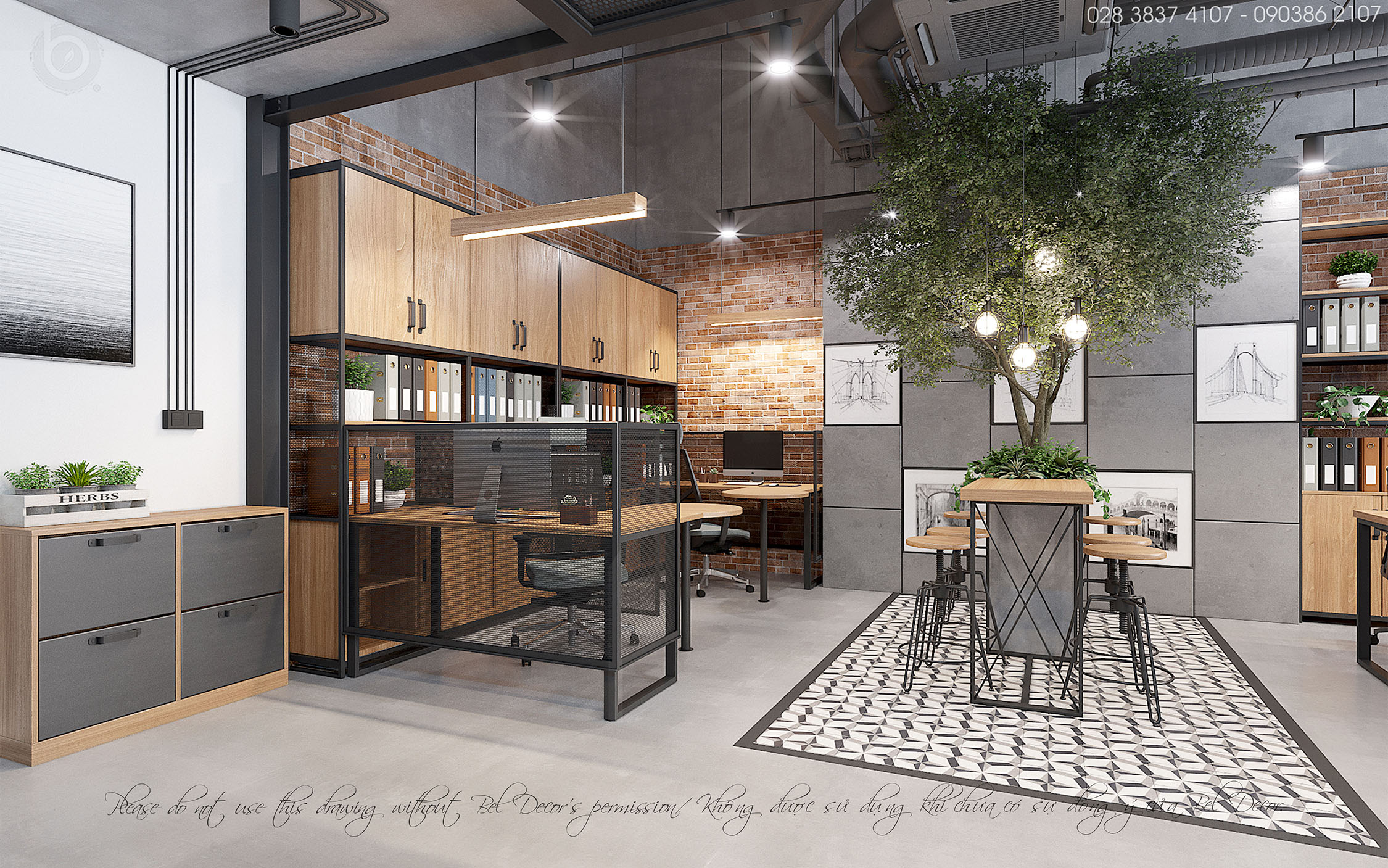 Greeneries is a part of the freshness element in the current office design. The large tree pot brings familiarity and comfort to the work space.
Management area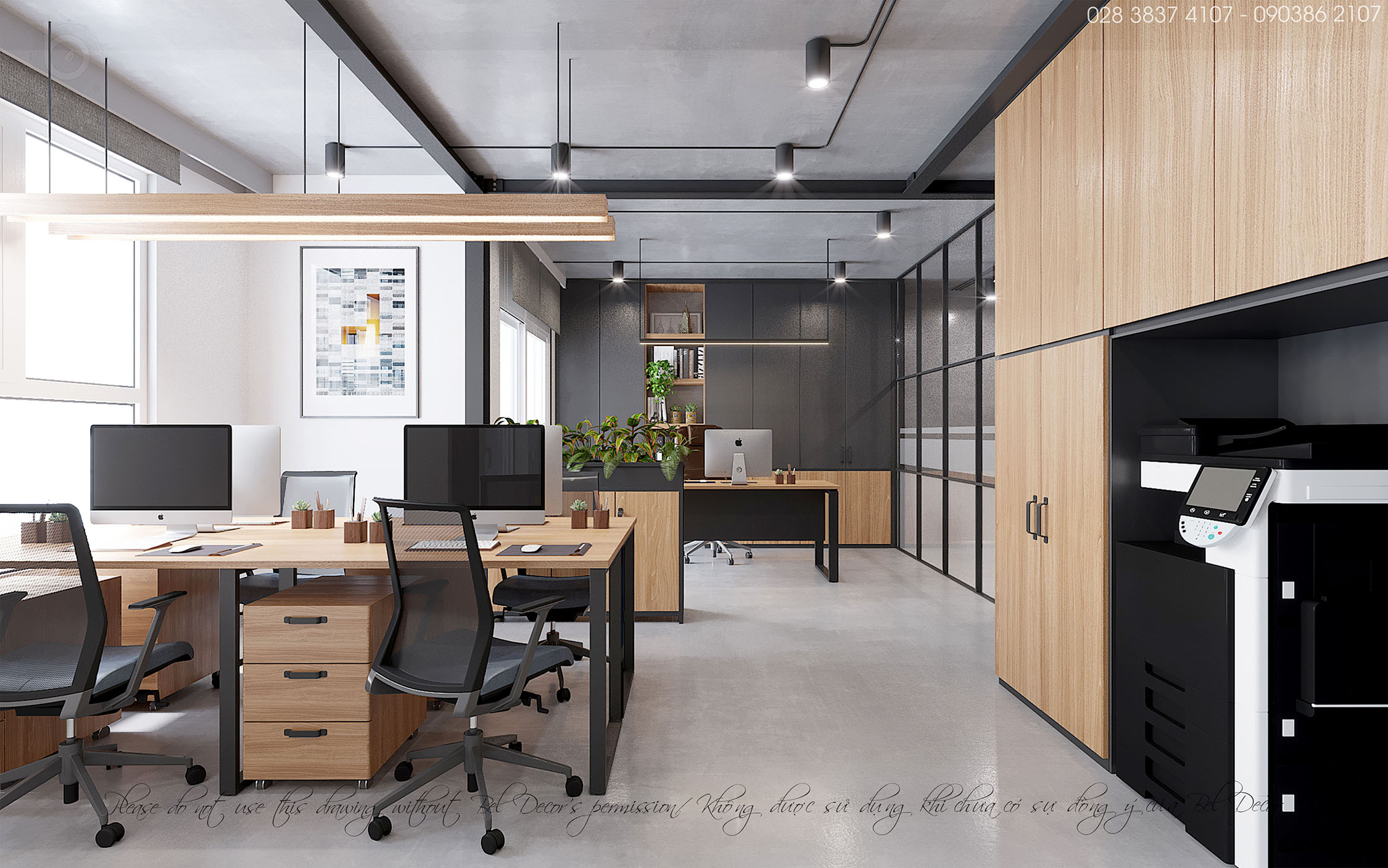 The special element in this office design is the absence of any kind of wall or barrier among each area. The same rule is applied for the management area, the absence of any obstructing material helps users feel unrestrained and space is expanded greatly.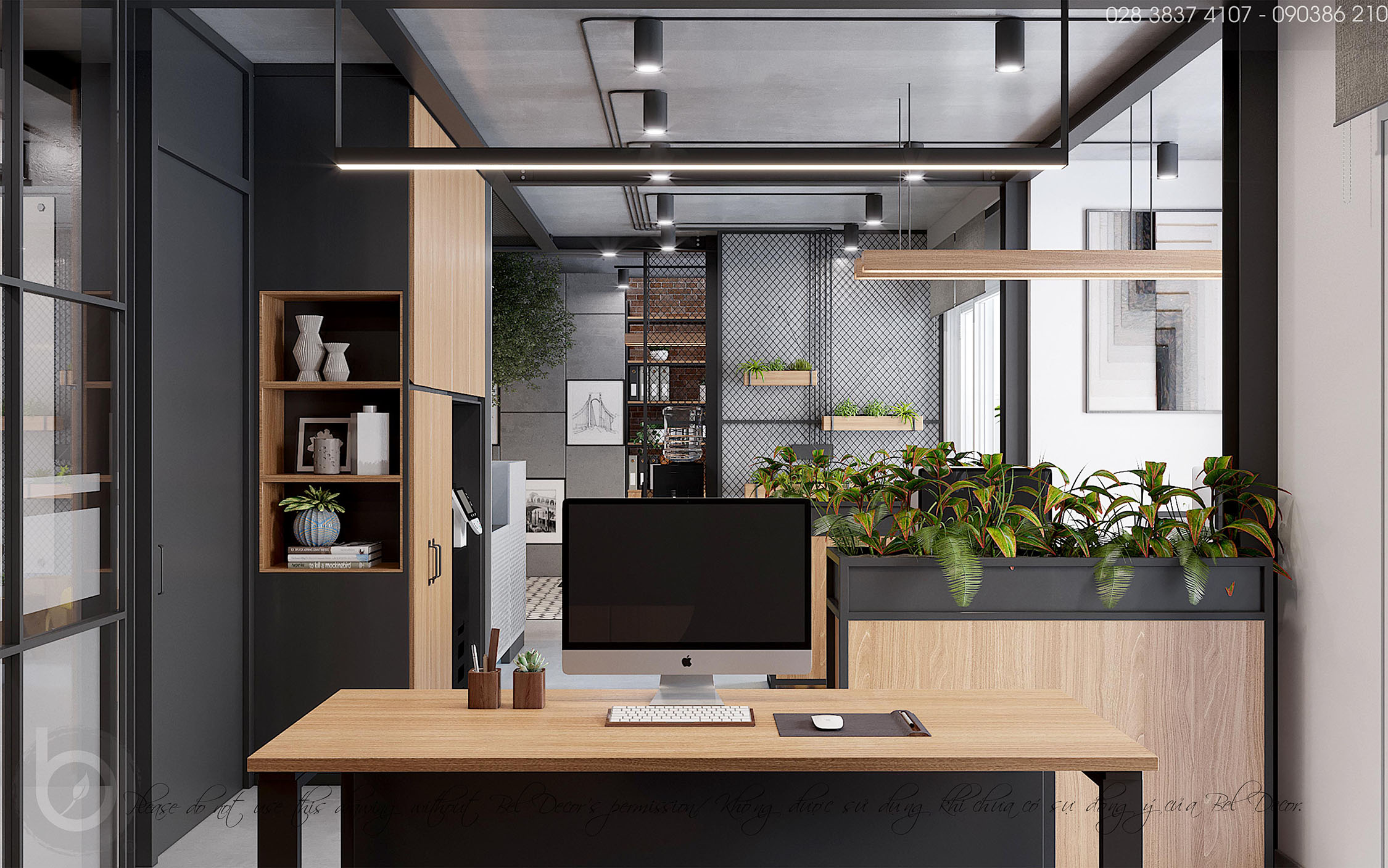 The whole working area can be easily and effortlessly observed from this area .
Out-of-doors relaxing balcony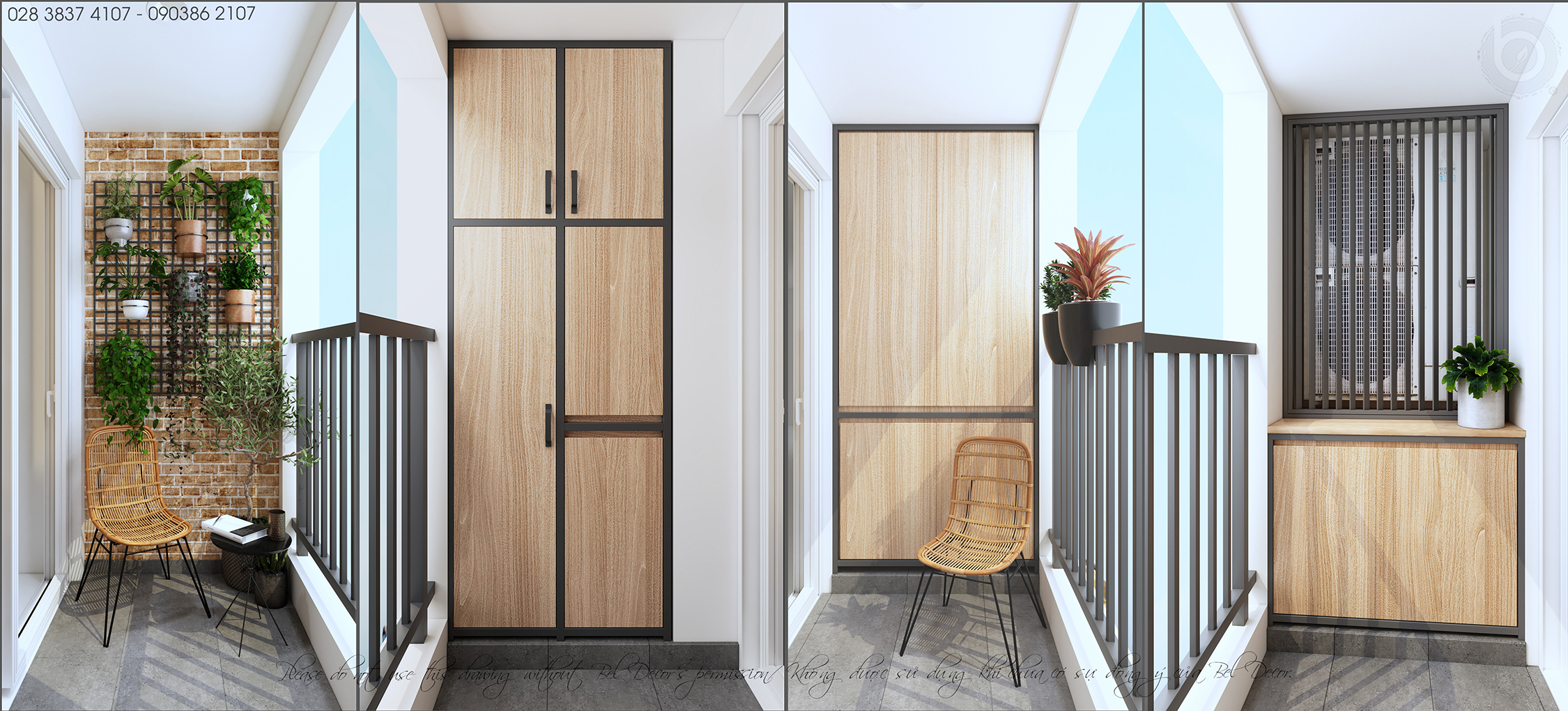 The balcony is used as a relaxing area for the staff accompanied by a simple wall of greeneries supported by a steel frame and a set of tea table and chairs. The design also makes use of the alcoves, where they are converted into wonderful storage space.
Pantry and washroom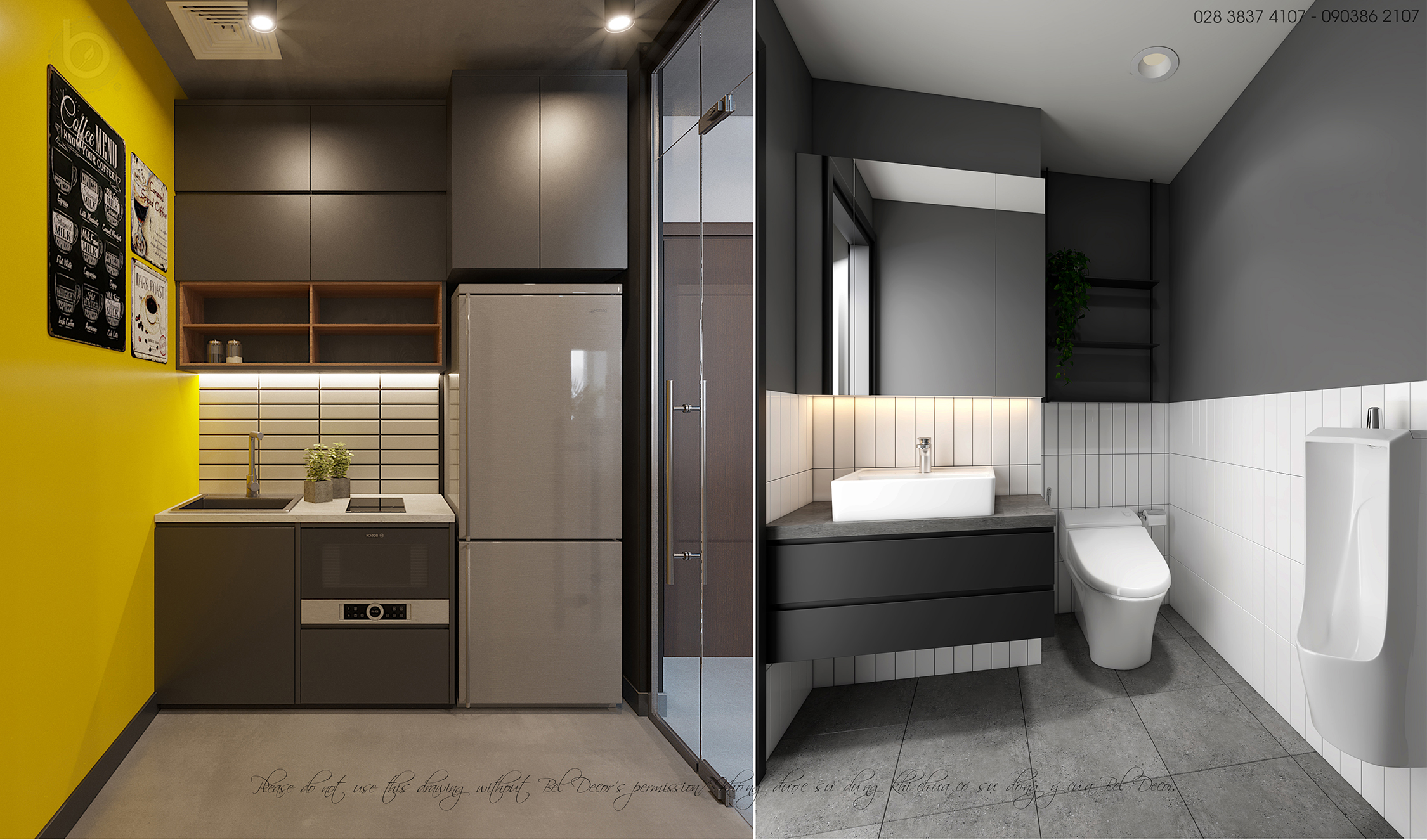 The design of the pantry and the washroom is design to be harmonious and in sync with the overall space of the office. Details are carefully considered in order to create convenience and make the most of the area.
Let see more articles about beautiful design and construction project of Bel decor!
Bel Decor|Quality With Creativity