This design displays a harmonious fusion between the beauty of classical and modern architecture in a capacious garden precinct. You are in for a surprise with the villa café project designed by Bel Decor.
Unique cafe-villa garden area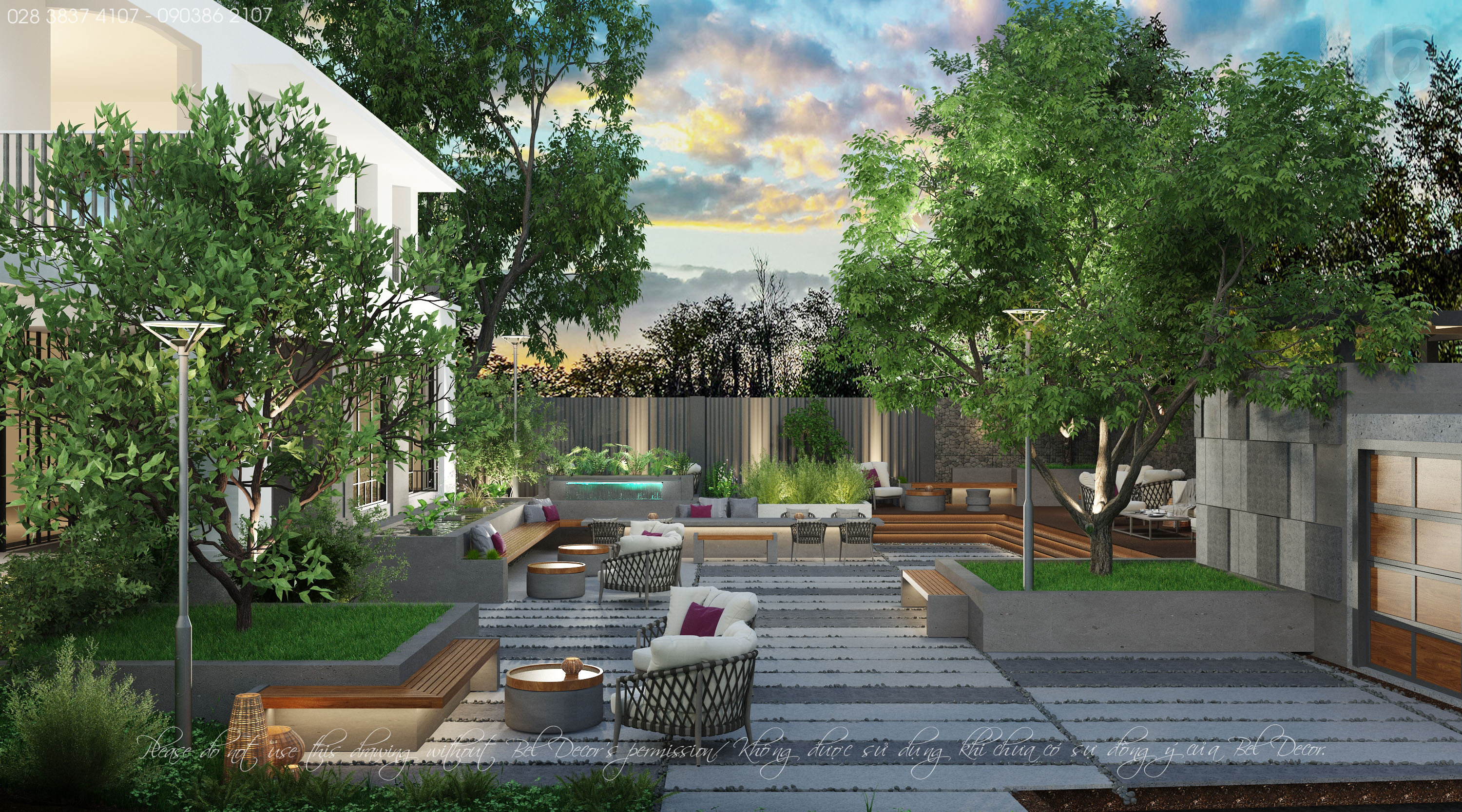 The garden villa cafe is truly a gem in the thick of busy city full of skyscrapers. Testy guests are always on a quest to explore a special experience which allows them to be one with nature - and those are the values that the project intends to demonstrate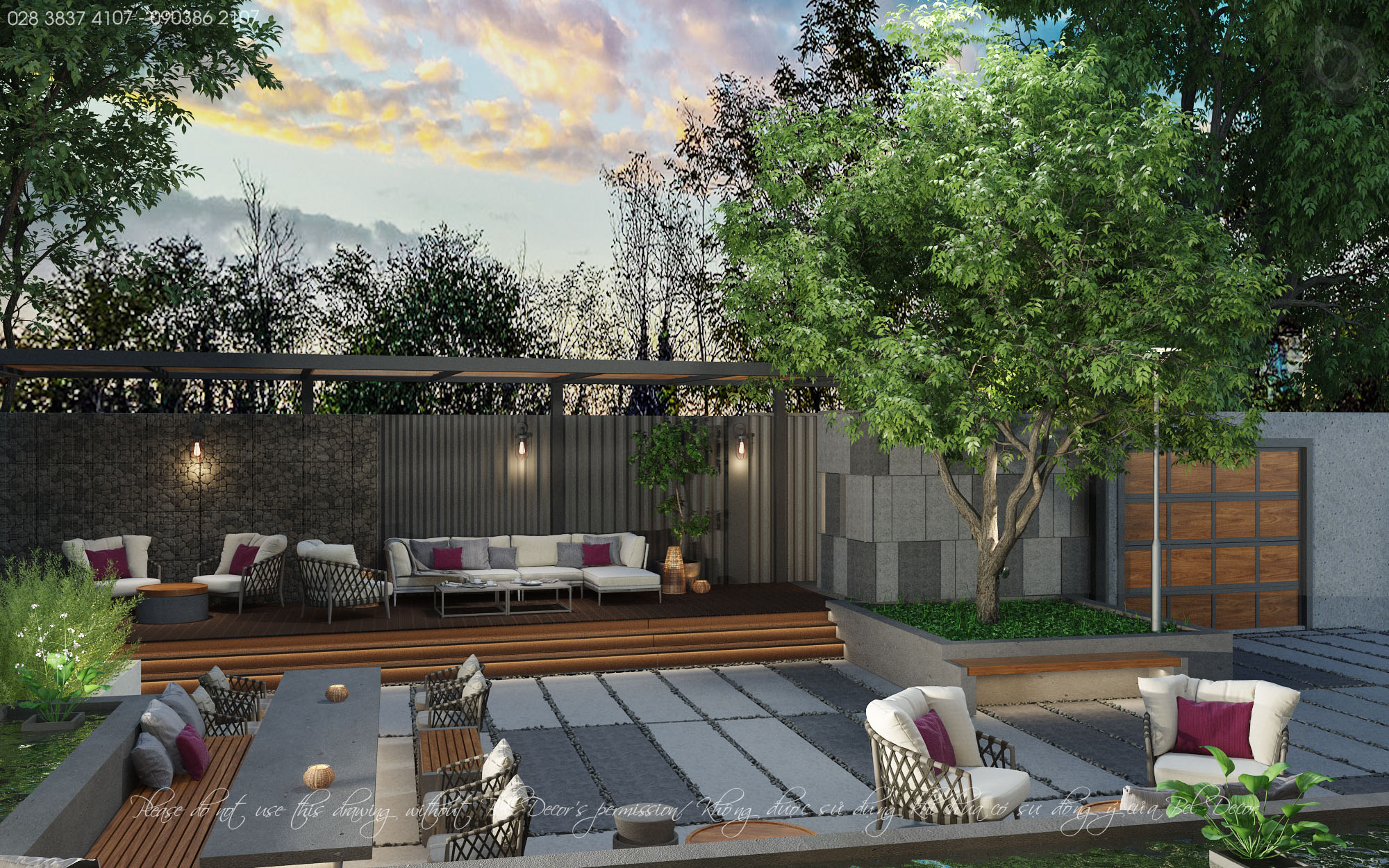 The outdoor area is a sophisticated mix among the garden design, the arrangement and decoration of furniture. Pathways and seats are calculated and considered carefully to ensure convenience and comfort.
Integrated nostalgia into the modern urban surroundings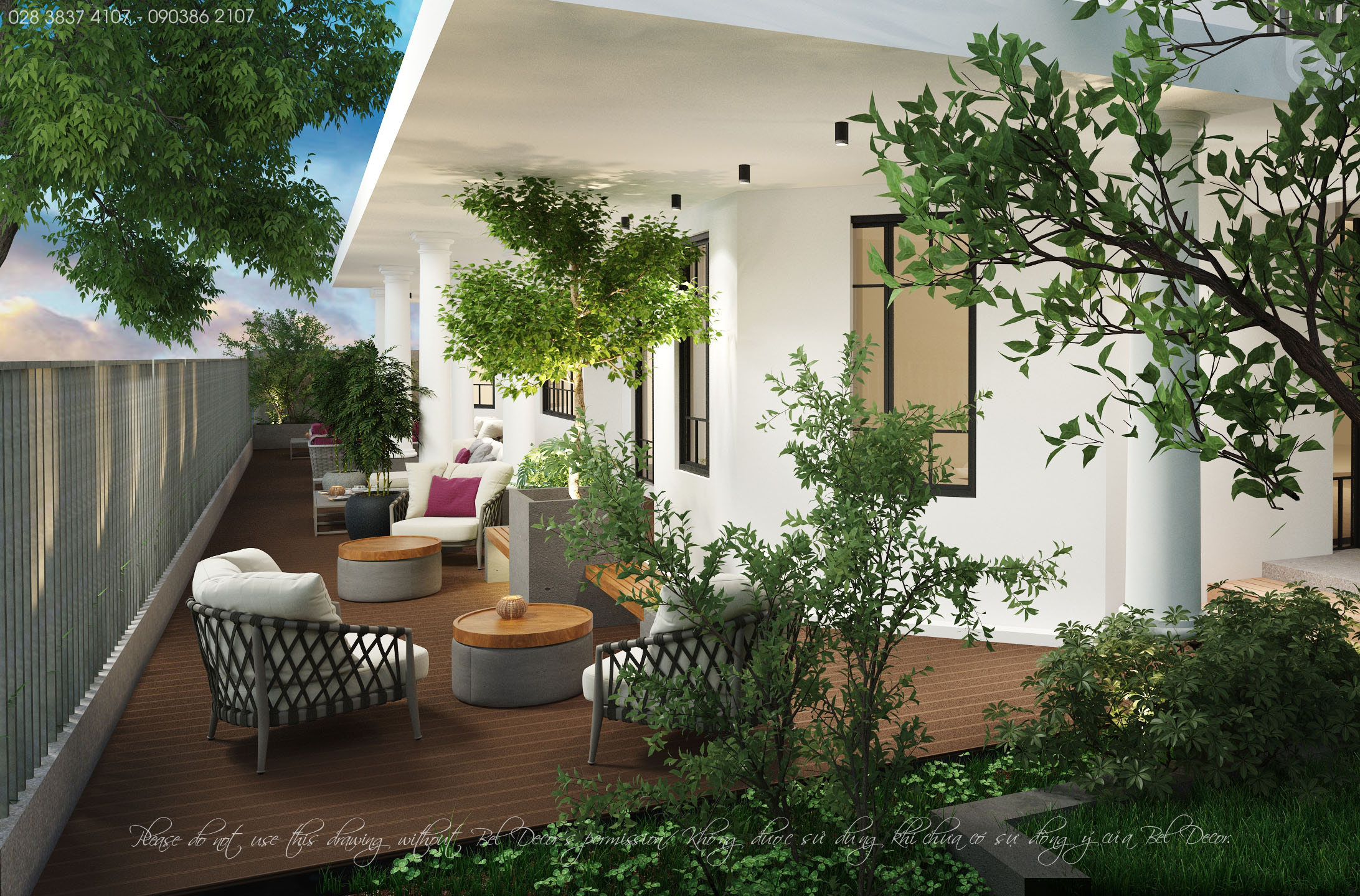 Another combination Bel Décor wants to introduce to the audience is the perfect combination between the classical and modern elements in the design. The interesting incorporation, which requires meticulous attention of the designer, yields an impressive result even to a fastidious guest.
Luxury, exquisite and superior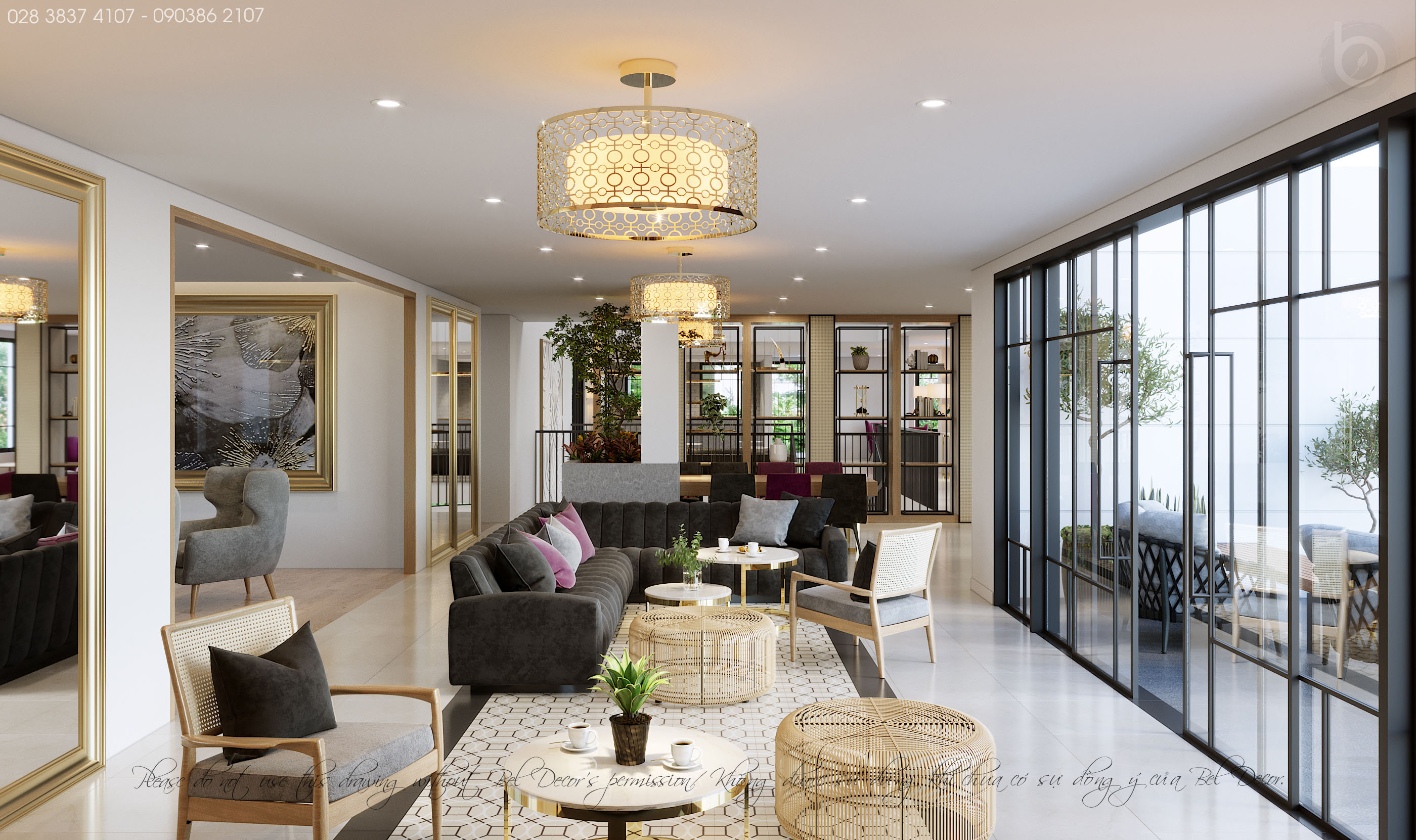 The interior furniture is set up with the intention to express delight, elegance and high-class. The design mainly uses neutral color tones and rarely use bright color in order to create a comfortable and pleasure ambience.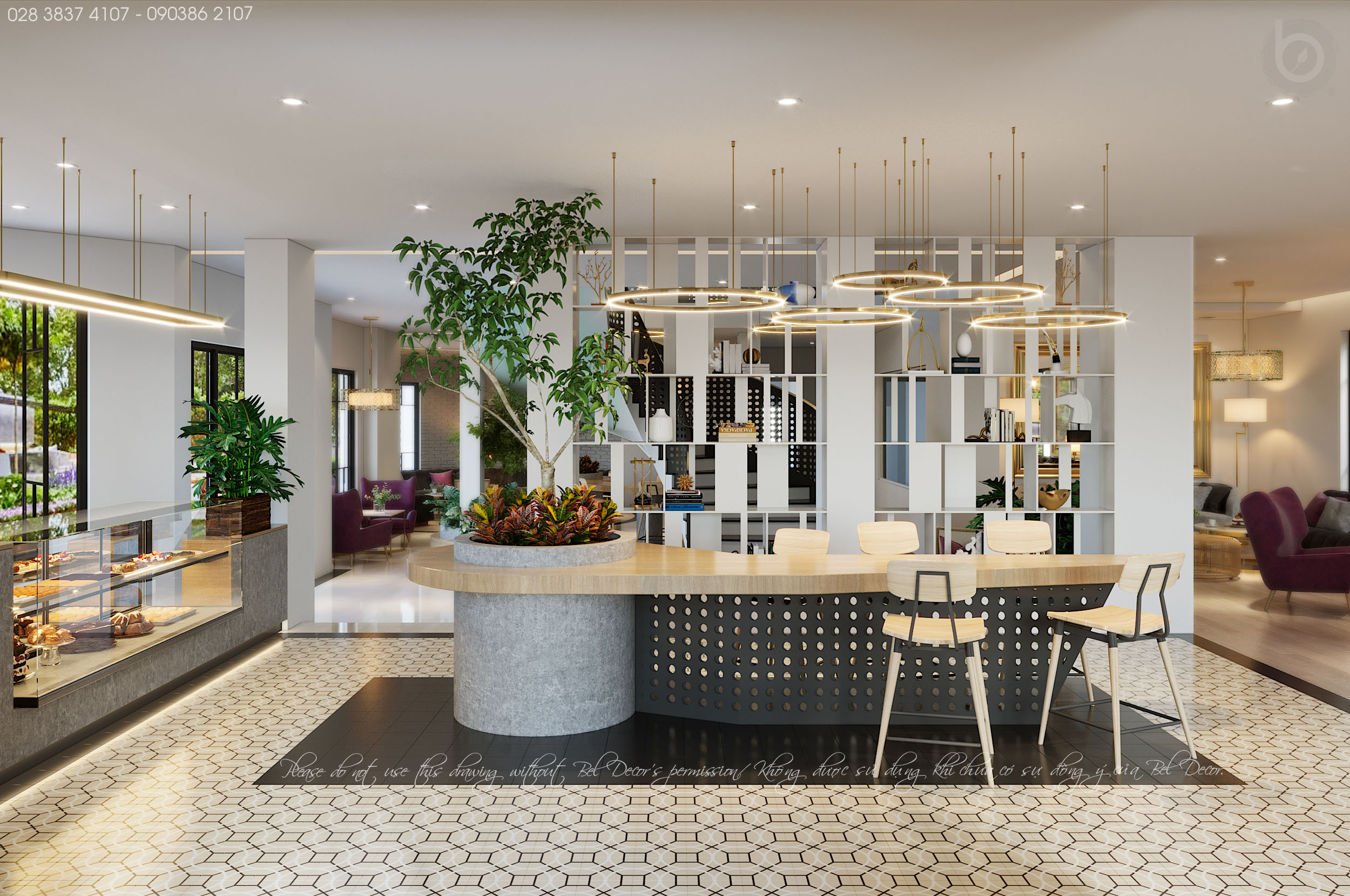 Instead of using various colors for the interior design, the designer uses copper or copper-plated furniture to bring out the luxuriousness and first-rate feeling of the interior atmosphere.
A harmonious fusion between classical and modern architecture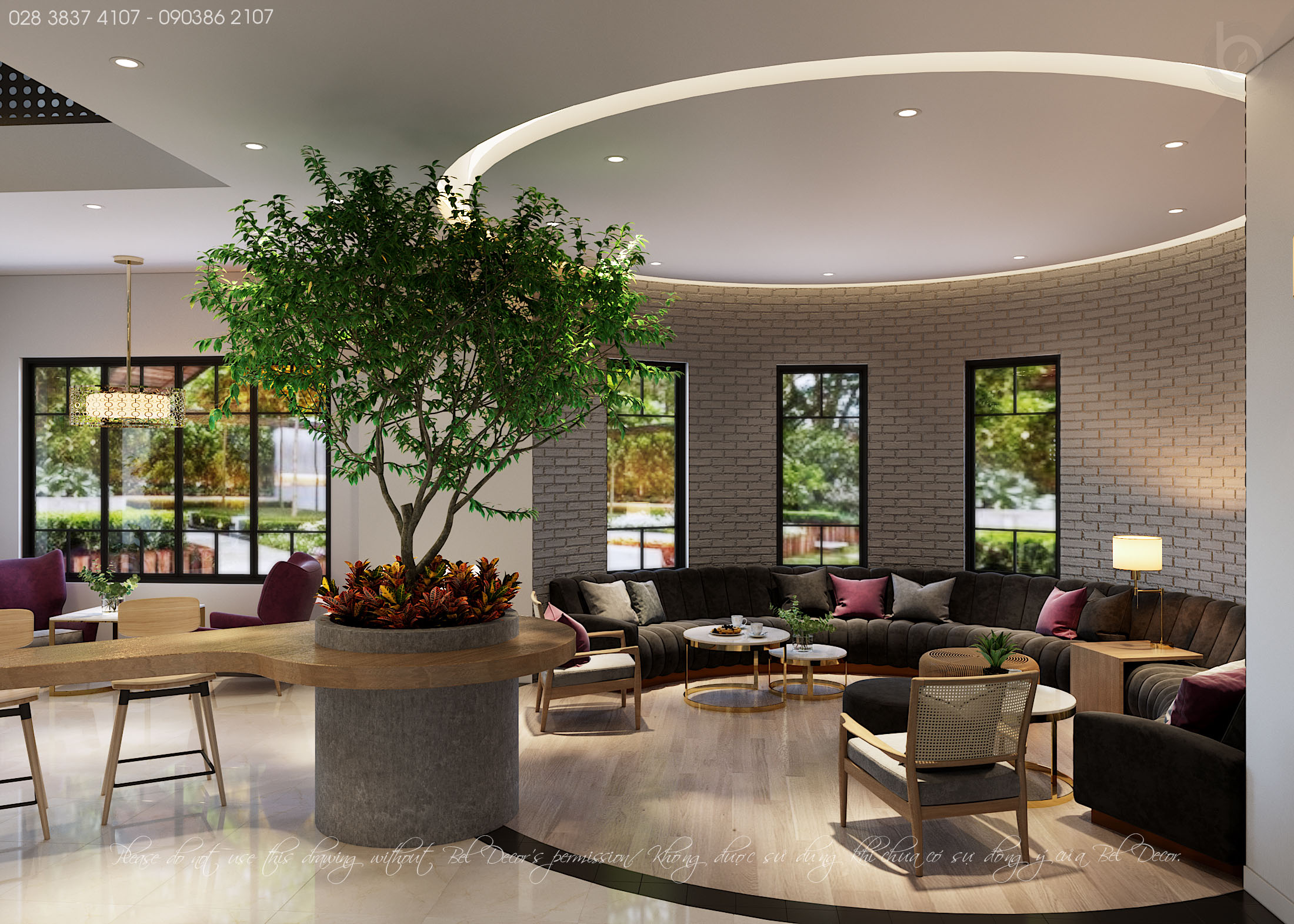 Various forms and shapes are utilized in the interior furniture to bring a fresh experience to the guests.
A must-try au courant form of business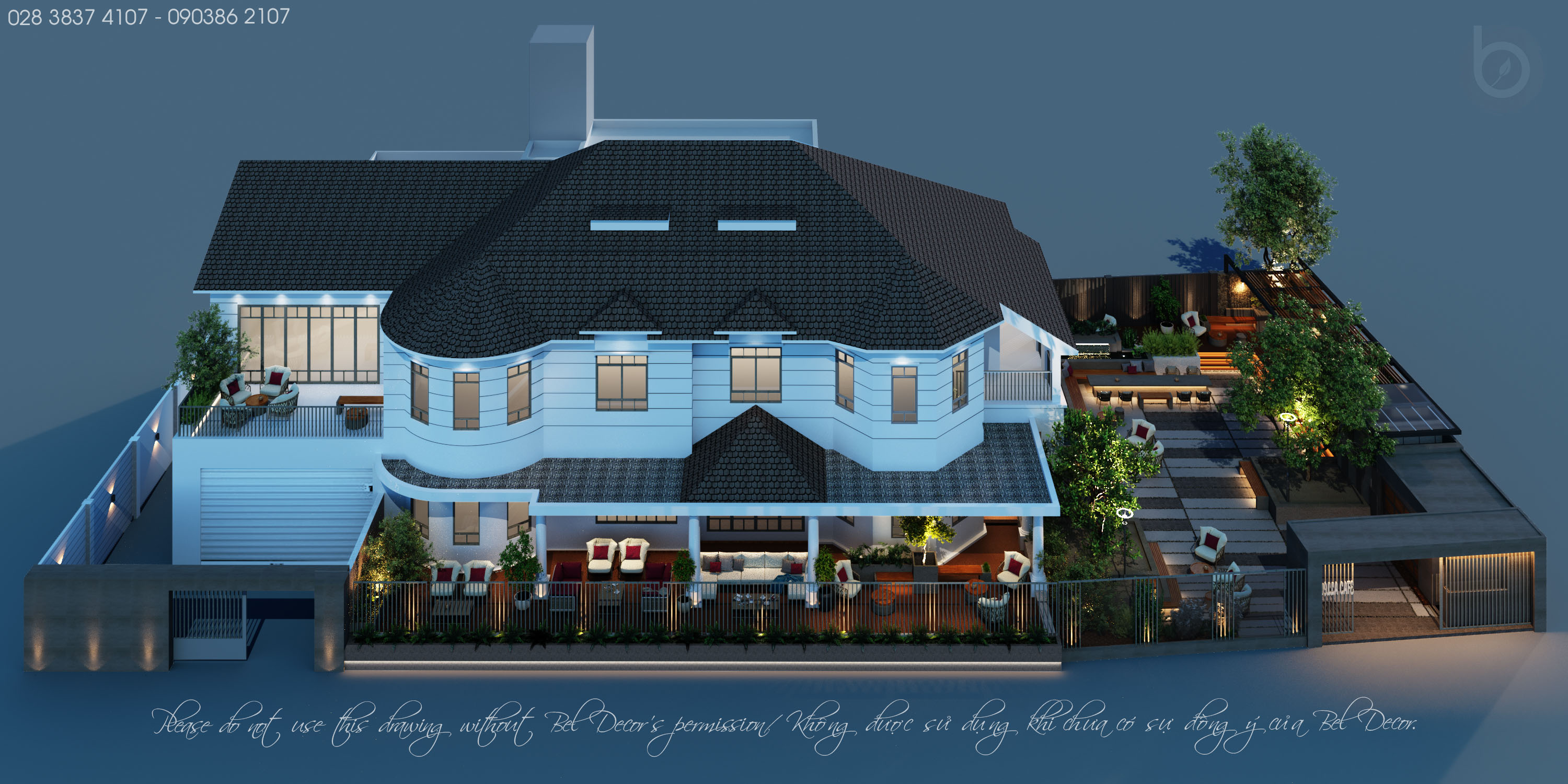 In addition to its use as a café villa garden, this design can be used for small to medium-sized events and exhibitions. This is a flexible form of business which delivers a fresh experience, it surely is worthy to bring your friends and family for special occasions!
Let see more articles about beautiful design and construction project of Bel decor!
Bel Decor|Quality With Creativity