In large cities today, the design is synchronous with the limited area of ​​the apartment so many families have a problem about the interior decoration and room to suit the needs of each member, ensure aesthetic factors as well as create their own unique character. In fact, the combination of interior architecture is not easy.
Designed by: Bel Decor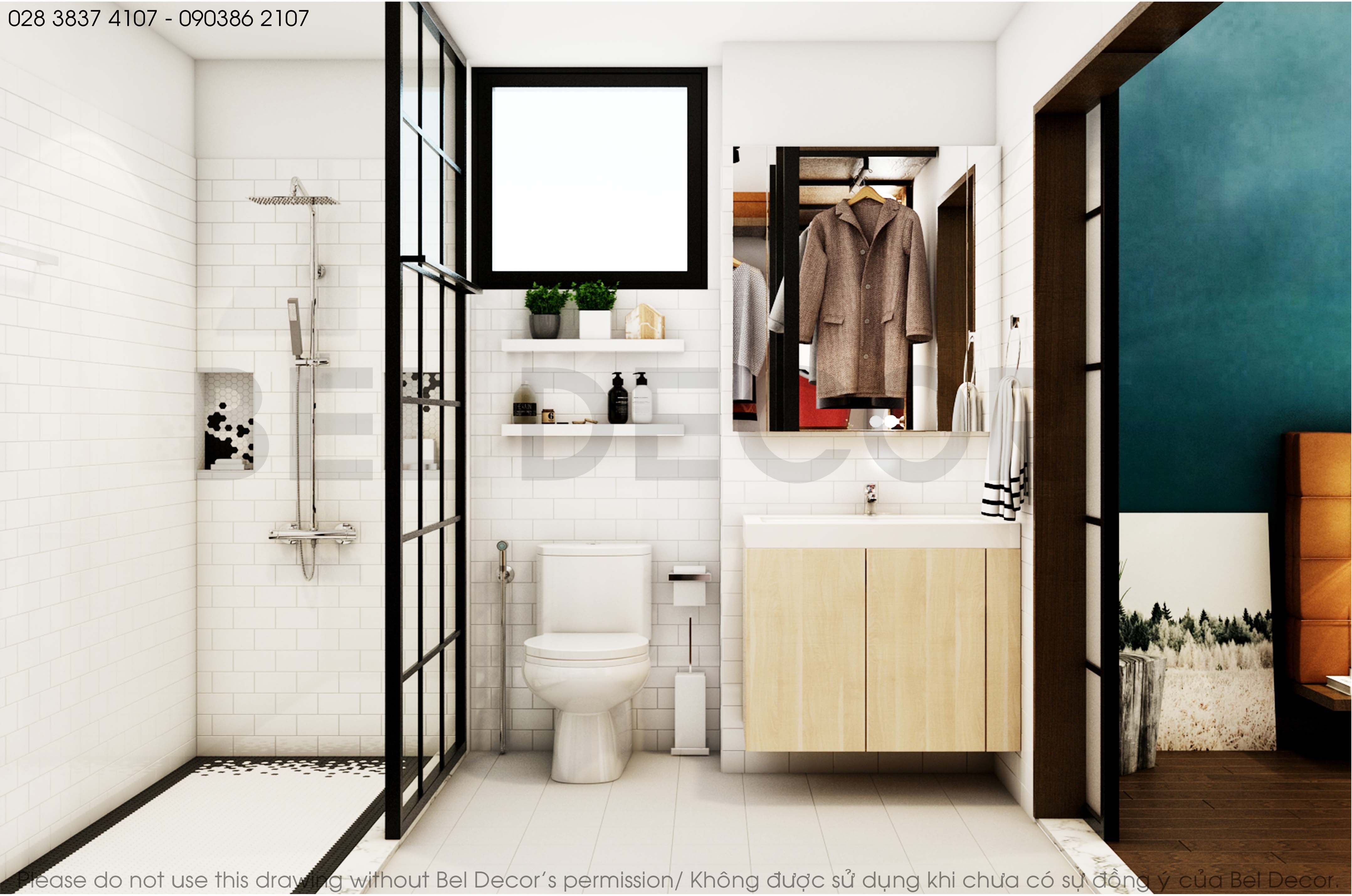 Small families in the city certainly should not overlook the interior decoration of this apartment because of its high usability, bright colors and neat. You can immediately see that feature from the bathroom area with a full range of hanging furniture, sinks, lavatories and separate shower cubicles.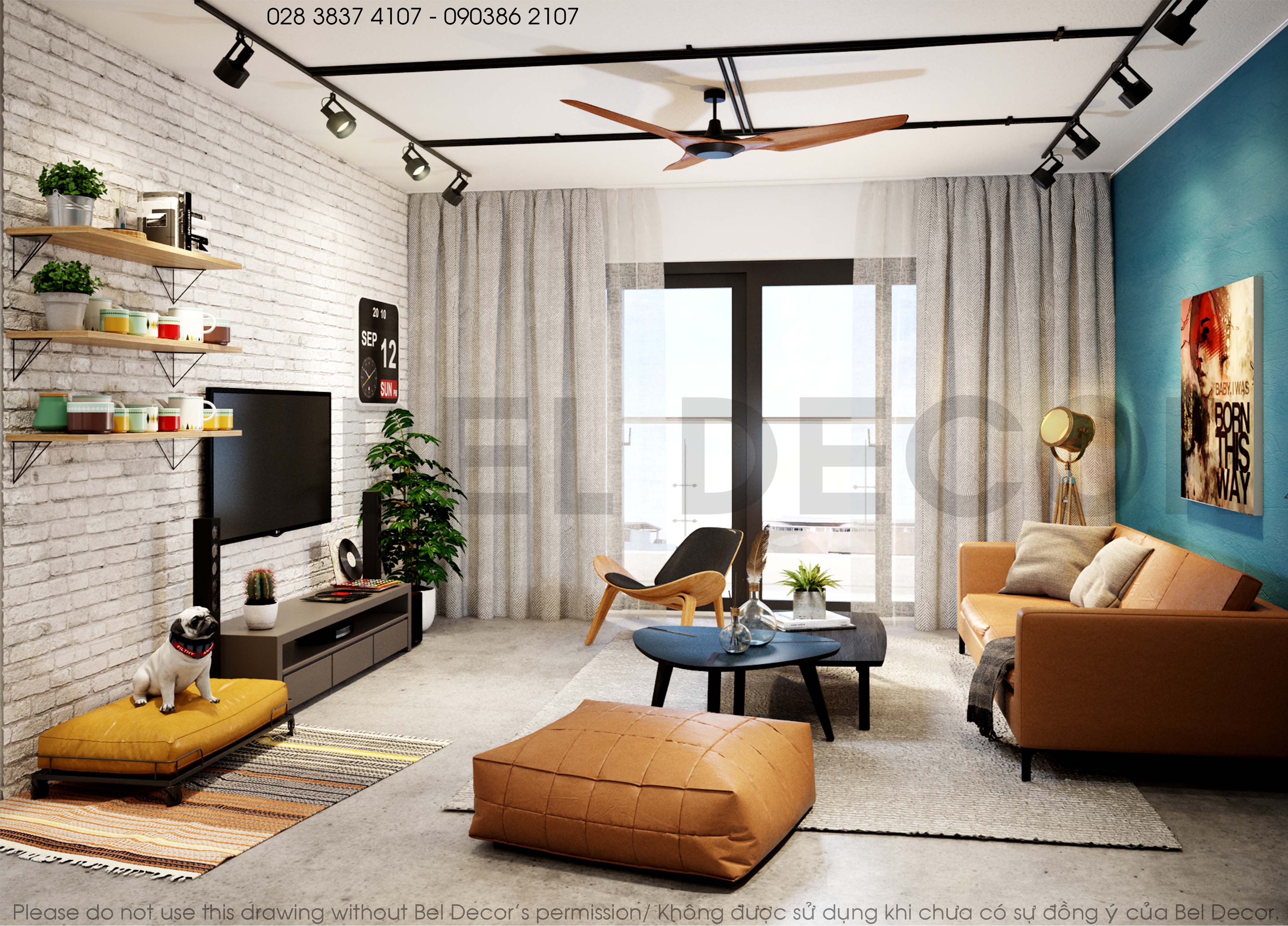 In the living room, the neutral gray tone makes the real mastering space smaller and brighter as many times thanks to the clear glass door frame. Sofas and two single-faced brown leather chairs give warmth to the room, while the wall of white brickwork and backlighting create a rustic, natural and modern look.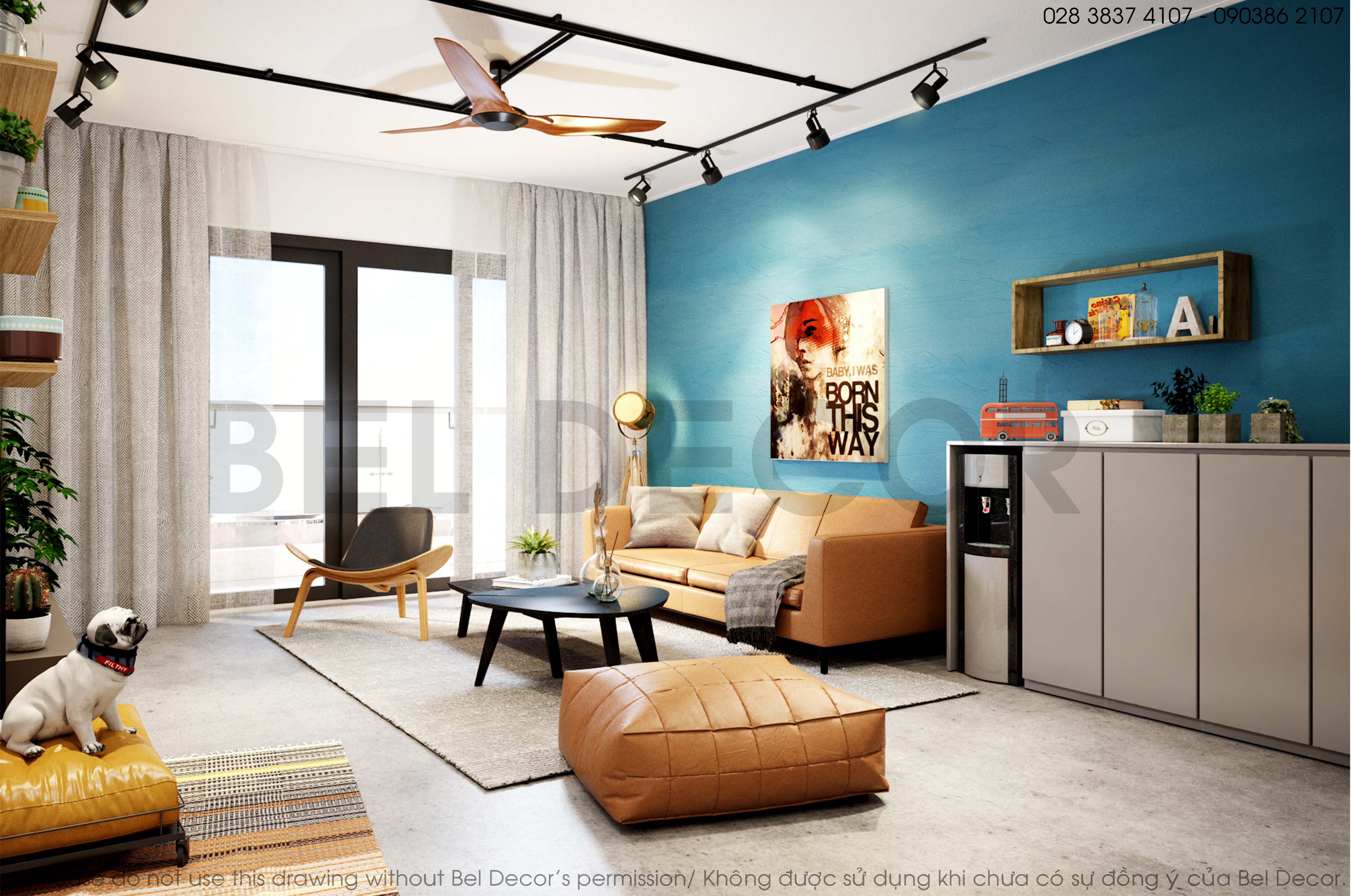 Another view in the living room shows a pretty blue wall. This is a gentle, attractive tone, always in the list of architectural colors are the most favorite.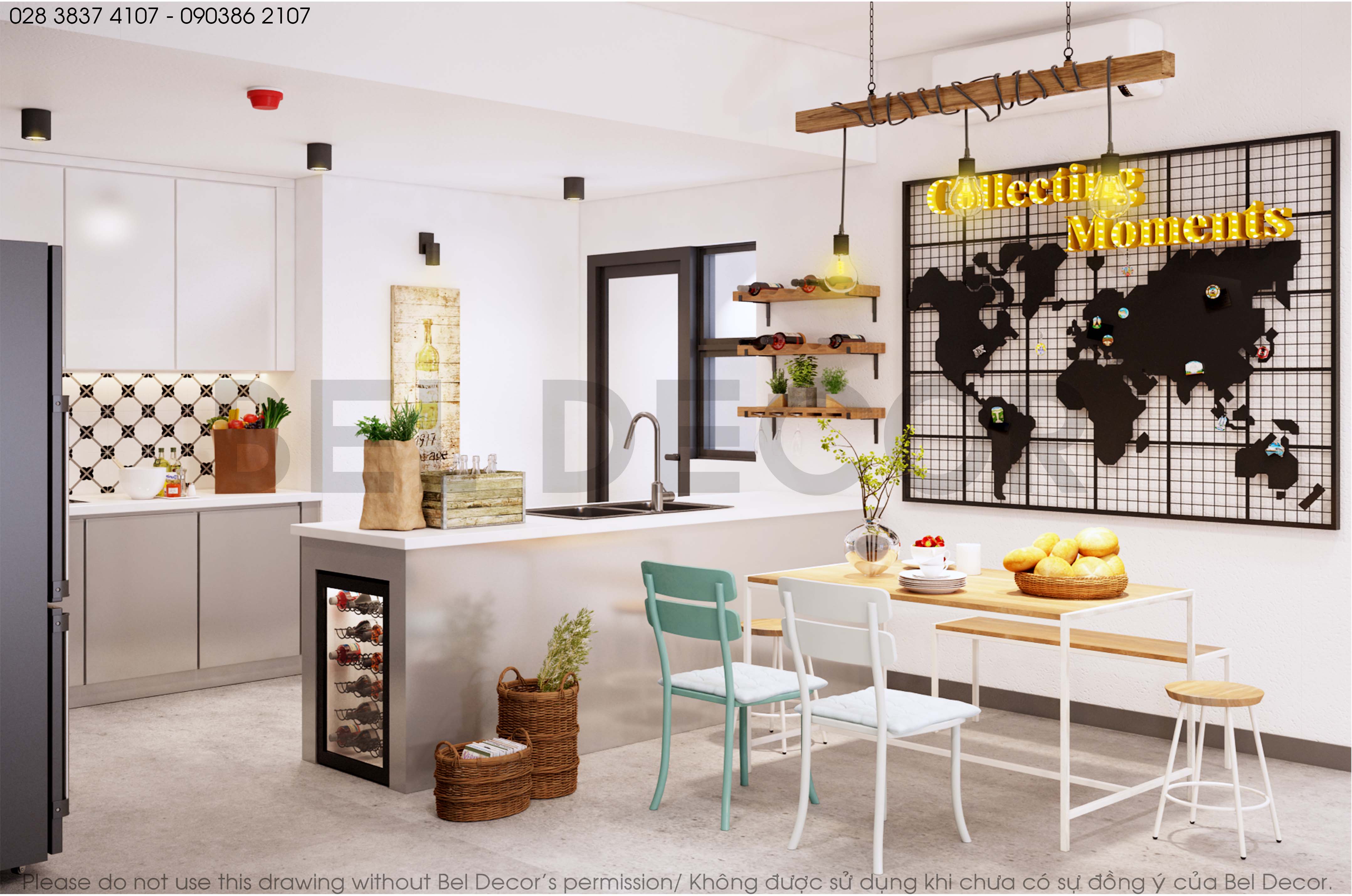 The kitchen area is integrated with a simple, yet very neat and beautiful dining room. The bright white paintings, lovely wooden furniture, slim and impressive decorations on the wall will make you can not take your eyes off when you come here.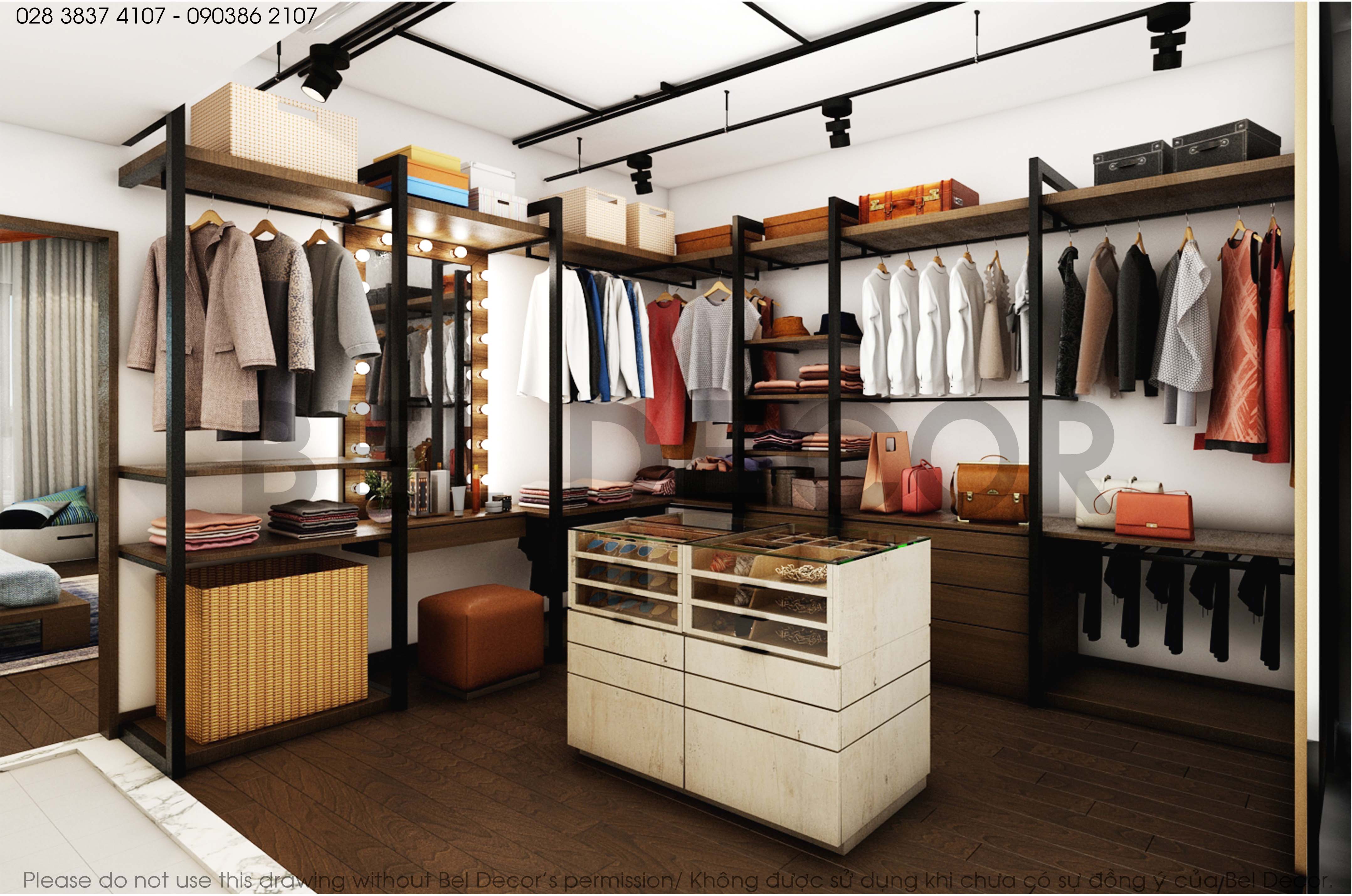 Another small room was used as a storage room, hanging clothes for the whole family. The scientific arrangement, typical industrial design helps the owner easily find and preserve his belongings. In particular, this space can take advantage of additional functions such as laundry room or entertainment corner.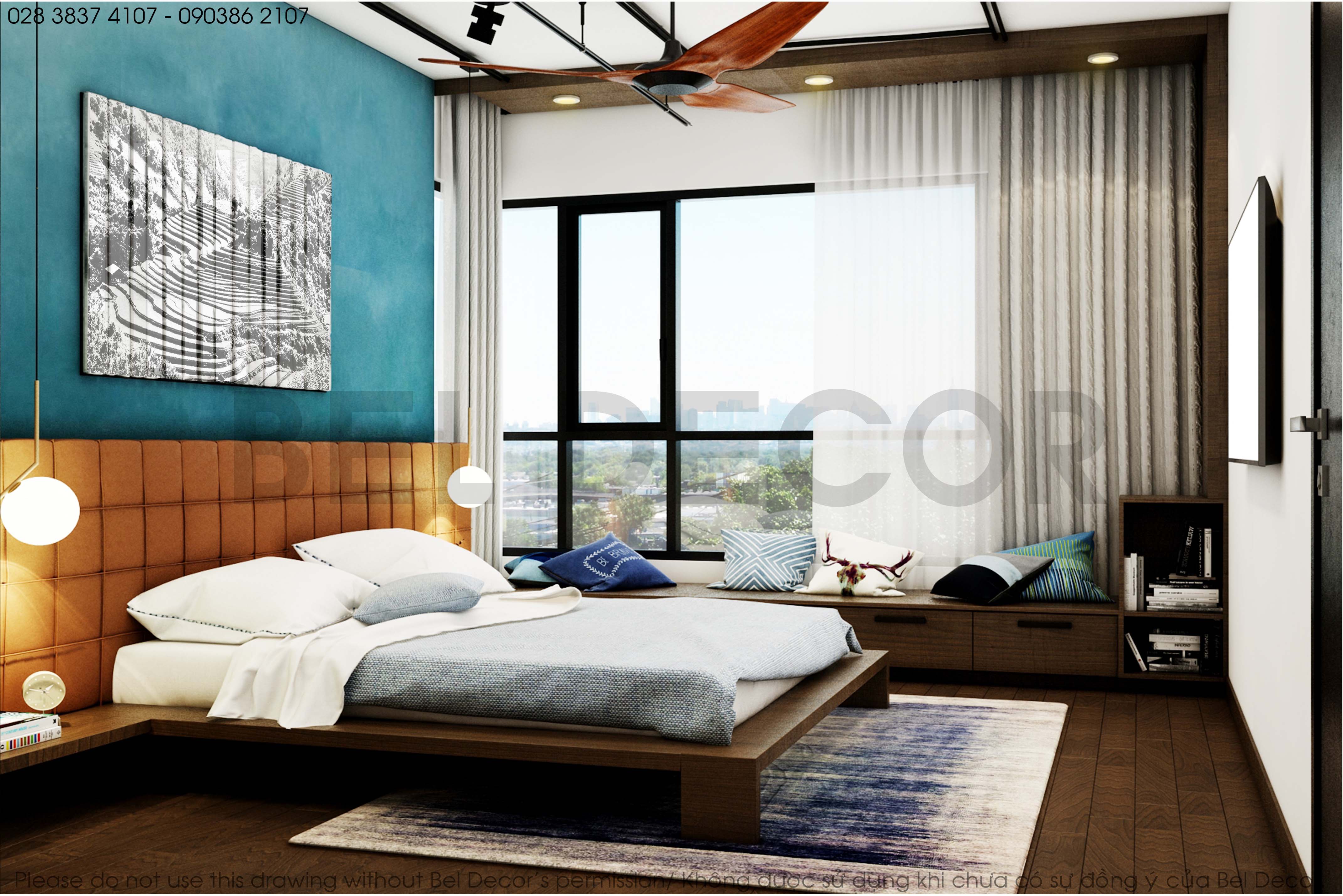 Let see more articles about beautiful design and construction project of Bel decor!
Bel Decor - Making Difference - Bringing Value