Living in a luxury villa with the spacious area certainly is a desire of each person. Besides design, space and cost are two of the most important factors that need to be considered thoroughly before starting construction.
To give you the reference before building your dream home, today's handbook will introduce you to a model designed and built by experts from Bel Decor.
1. Living room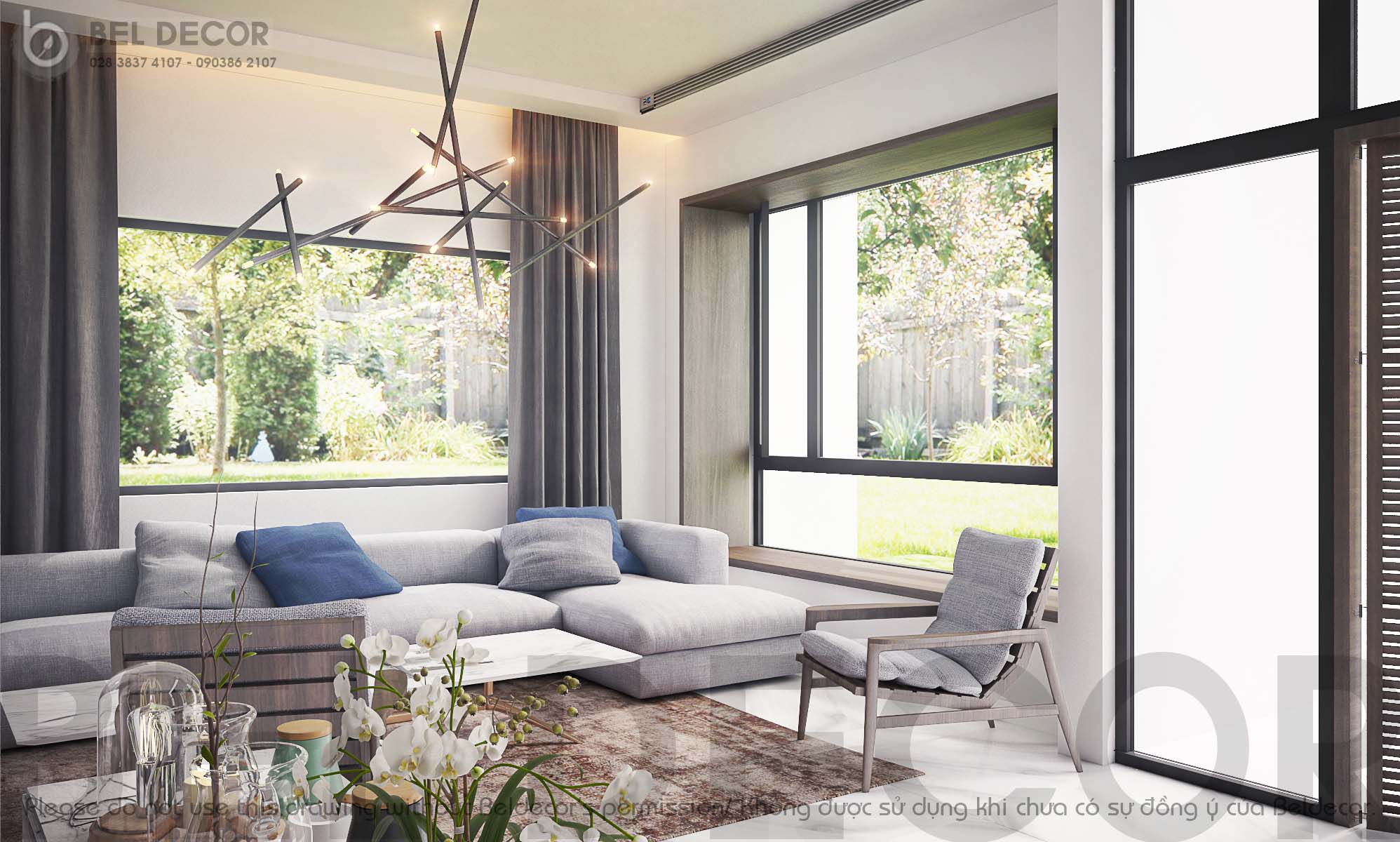 Neutral colors are used as the mainstay of the living room design to ensure modernity, besides some blue details to create highlight. Like many other models, the glass design continues to be selected by experts for windows that helps keep the room always bright by sunshine. However, the main highlight in this room is the chandelier with extremely unique design that you cannot take your eyes off from the first look.
2. Open space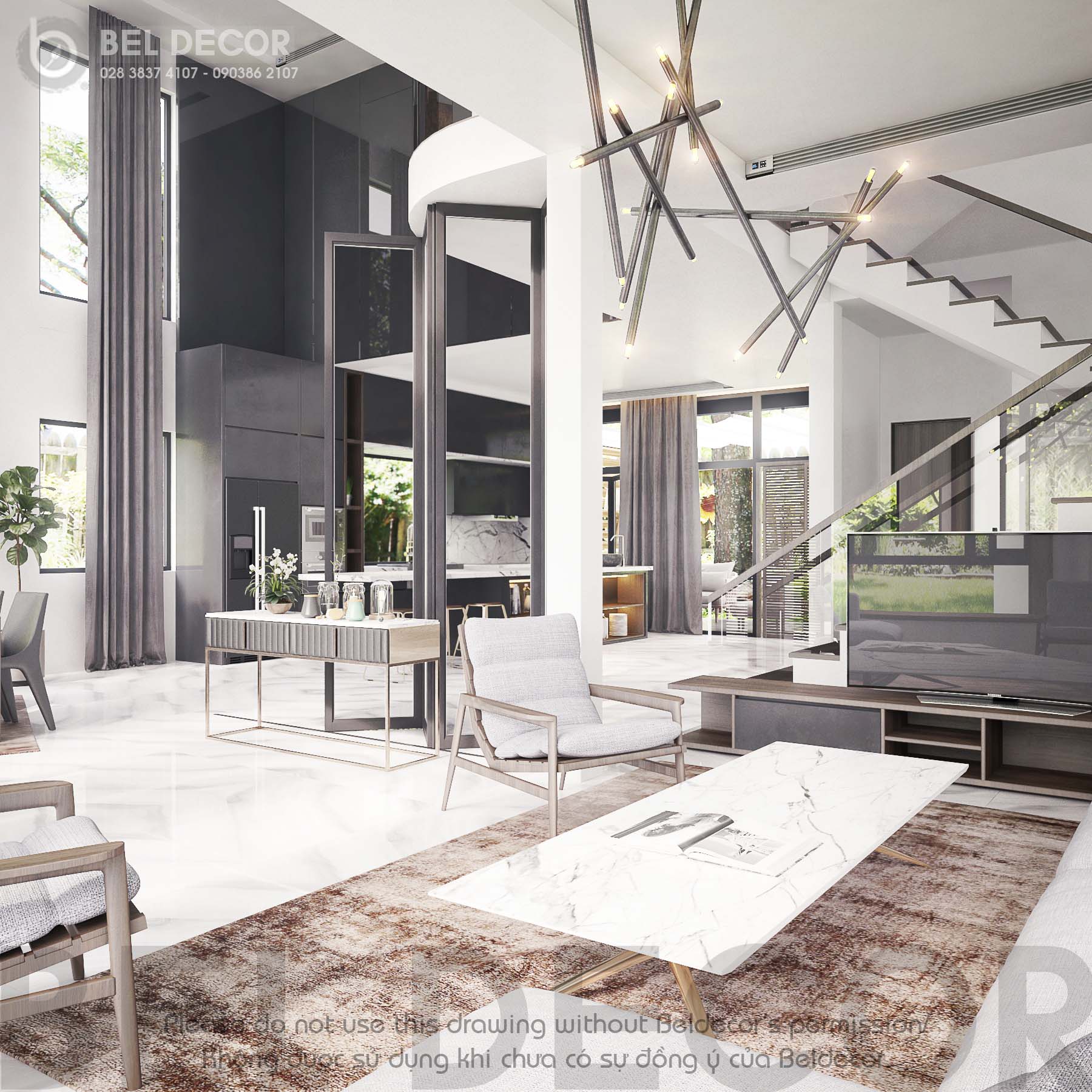 Open space design is increasingly used in modern architectural styles. In addition, simple furnishings with neutral tones are selected by the expert to ensure the harmony of the overall design of the home.
3. Bedroom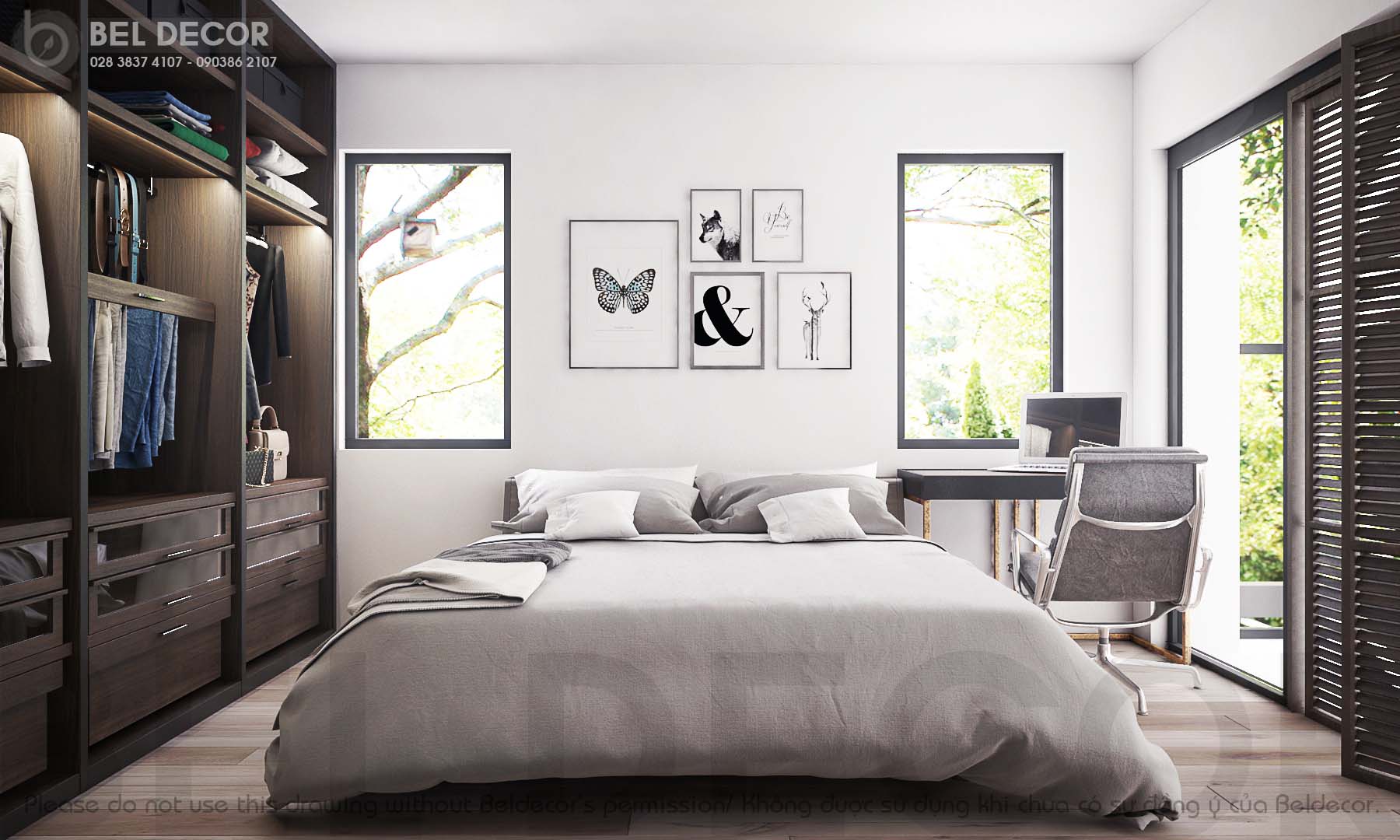 Bright color walls and ceilings combines with gray interiors to make room space glow in the sun. However, this is not monotonous as homeowners choose some pictures to decorate the wall.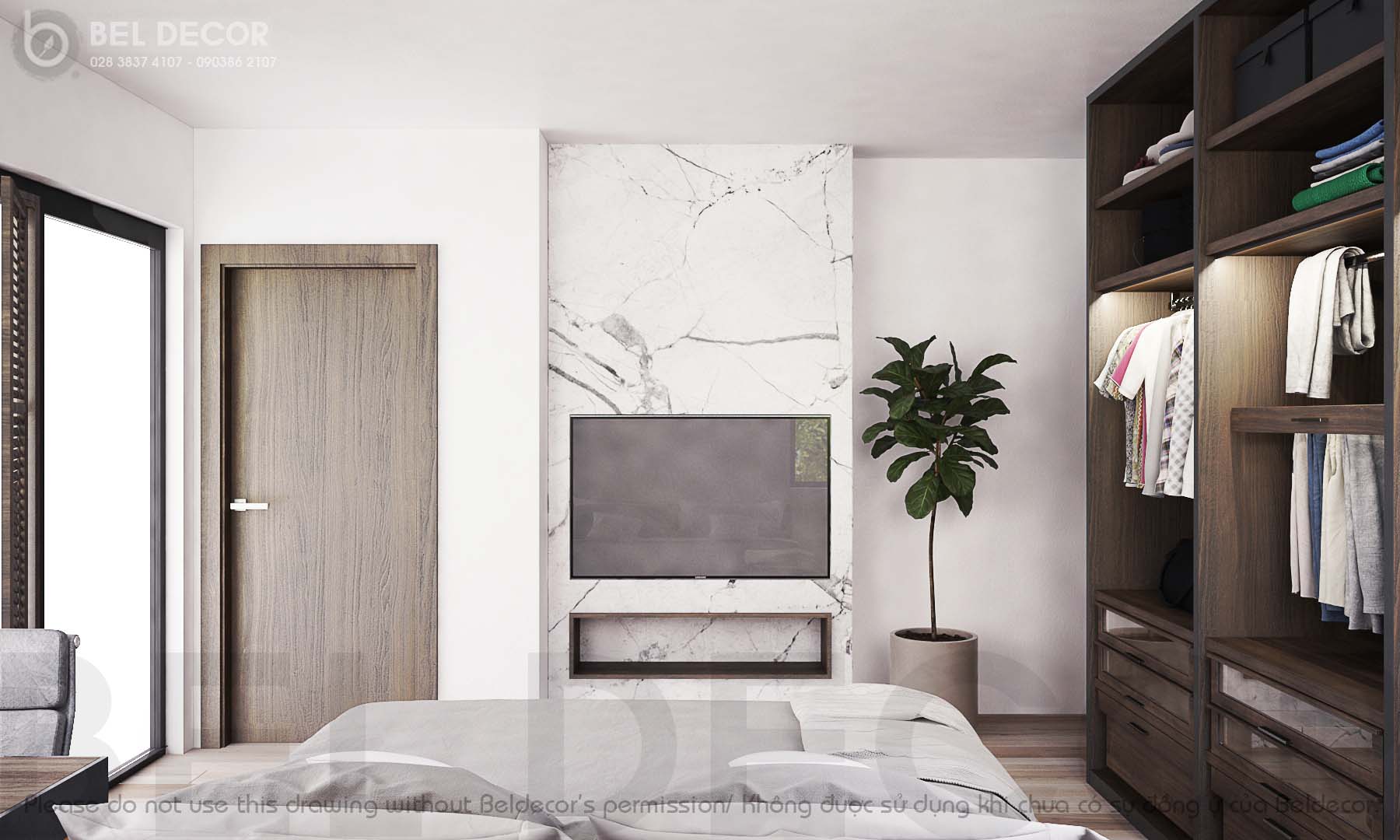 Large-sized wardrobes help you store your belongings, from clothes, towels to jewelry. In addition, you can see the presence of trees to bring freshness and a bit of nature to your bedroom.
4. Dining Room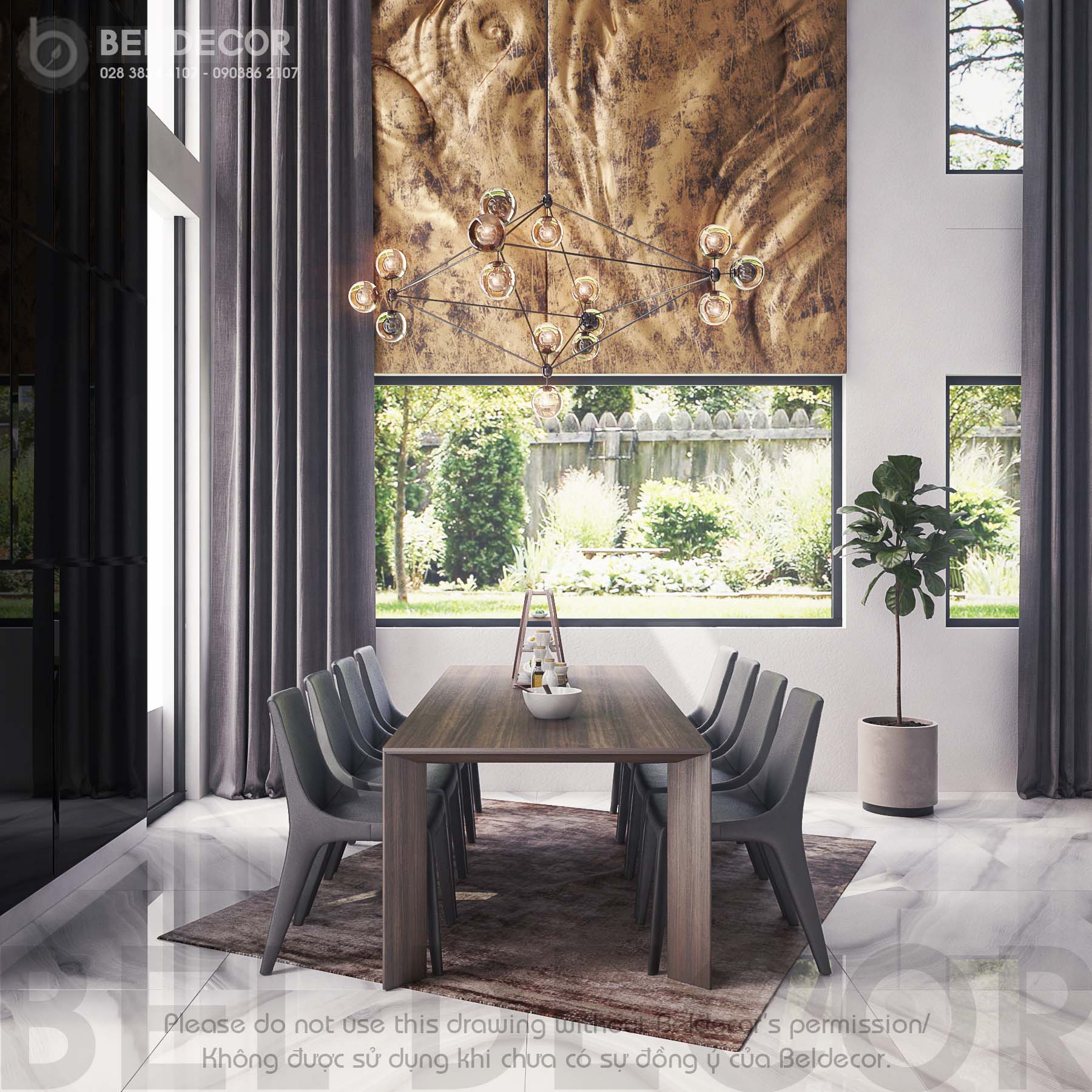 Large rectangular dining tables are selected to meet the needs of the user, especially in the case of guests visiting home. Specially, similarly living room, chandeliers with unique design continues to be selected by experts to create highlights for the room.
5. Kitchen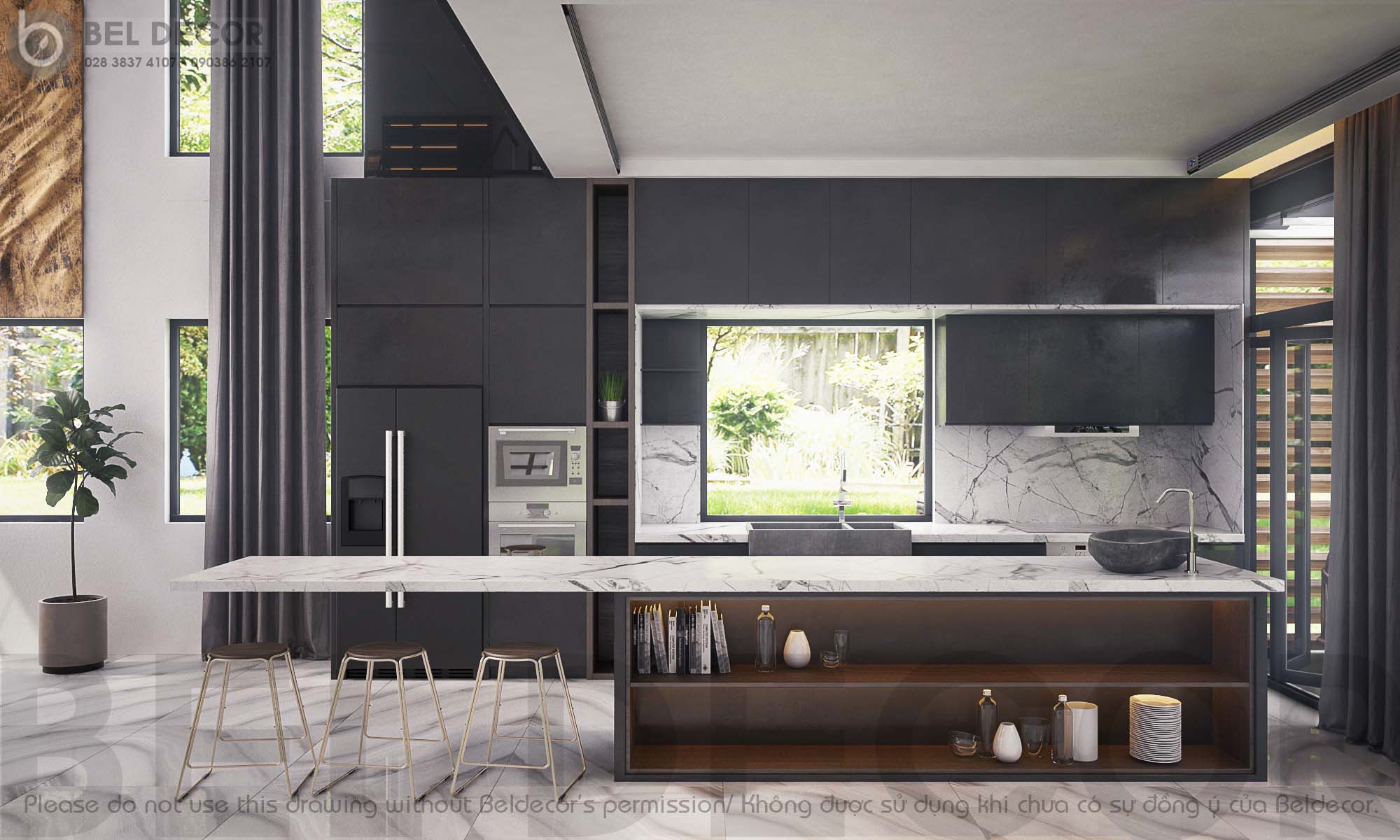 Gray is the main color used in the kitchen design, which combines with the details are made of marble such as brick wall or kitchen counter, kitchen island.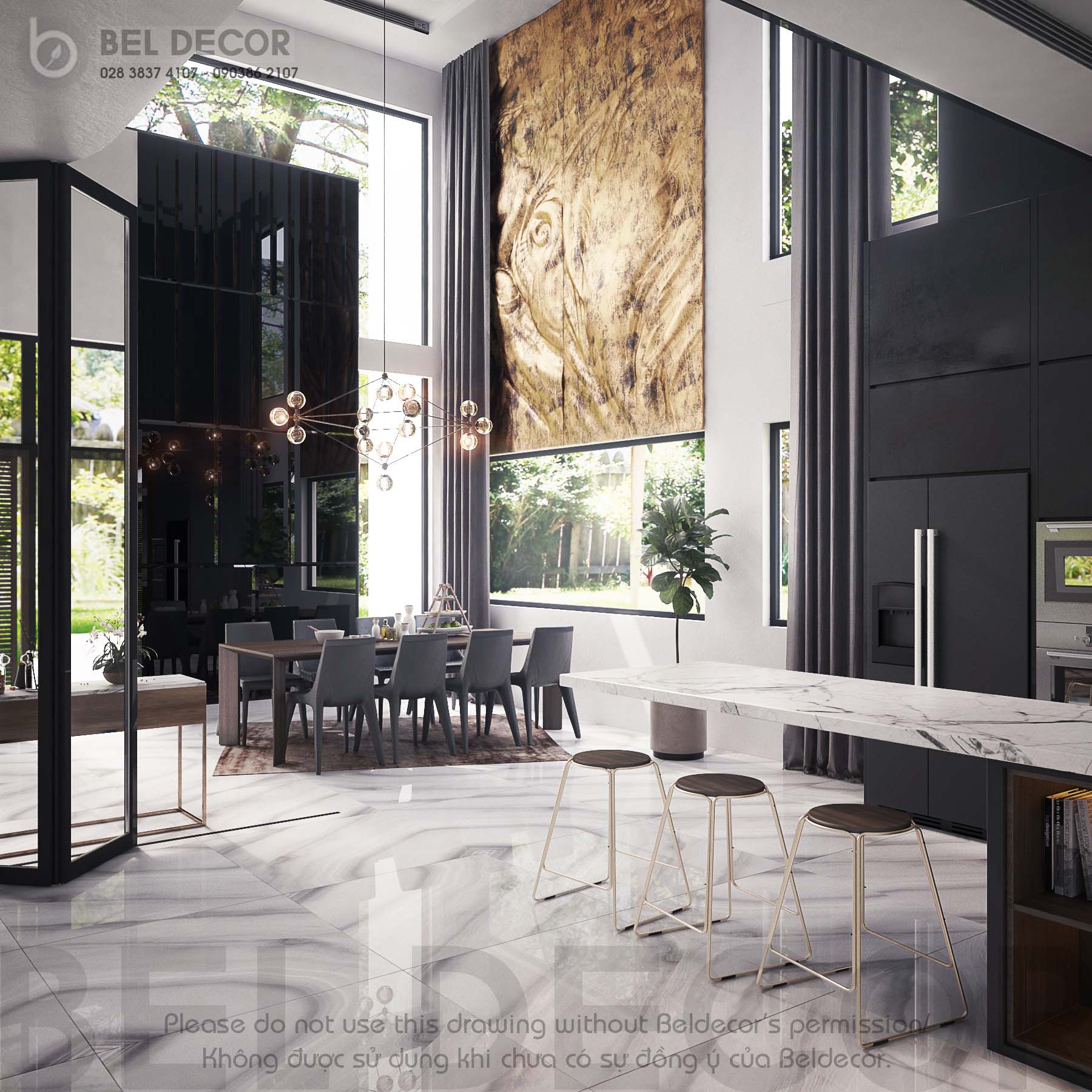 Additionally, the kitchen island is also arranged with a few chairs, which helps members can make use of breakfast or simple table to sit and chat with housewives while preparing meals.
6. Garden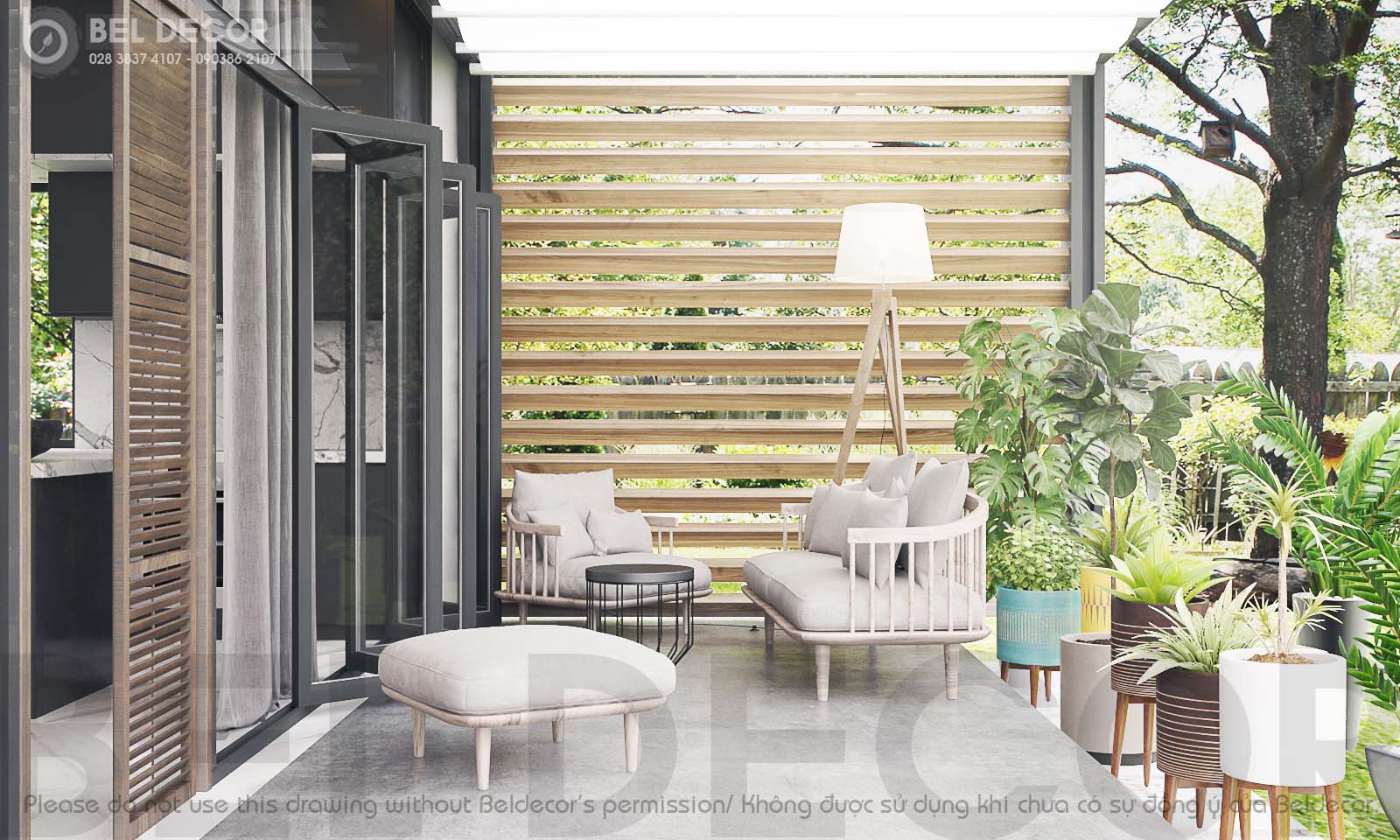 Next to the kitchen is the presentation of a small garden filled with green plant. A small set of tables and chairs are available that can bring a quiet, relaxing space for the members.
7. Reading Room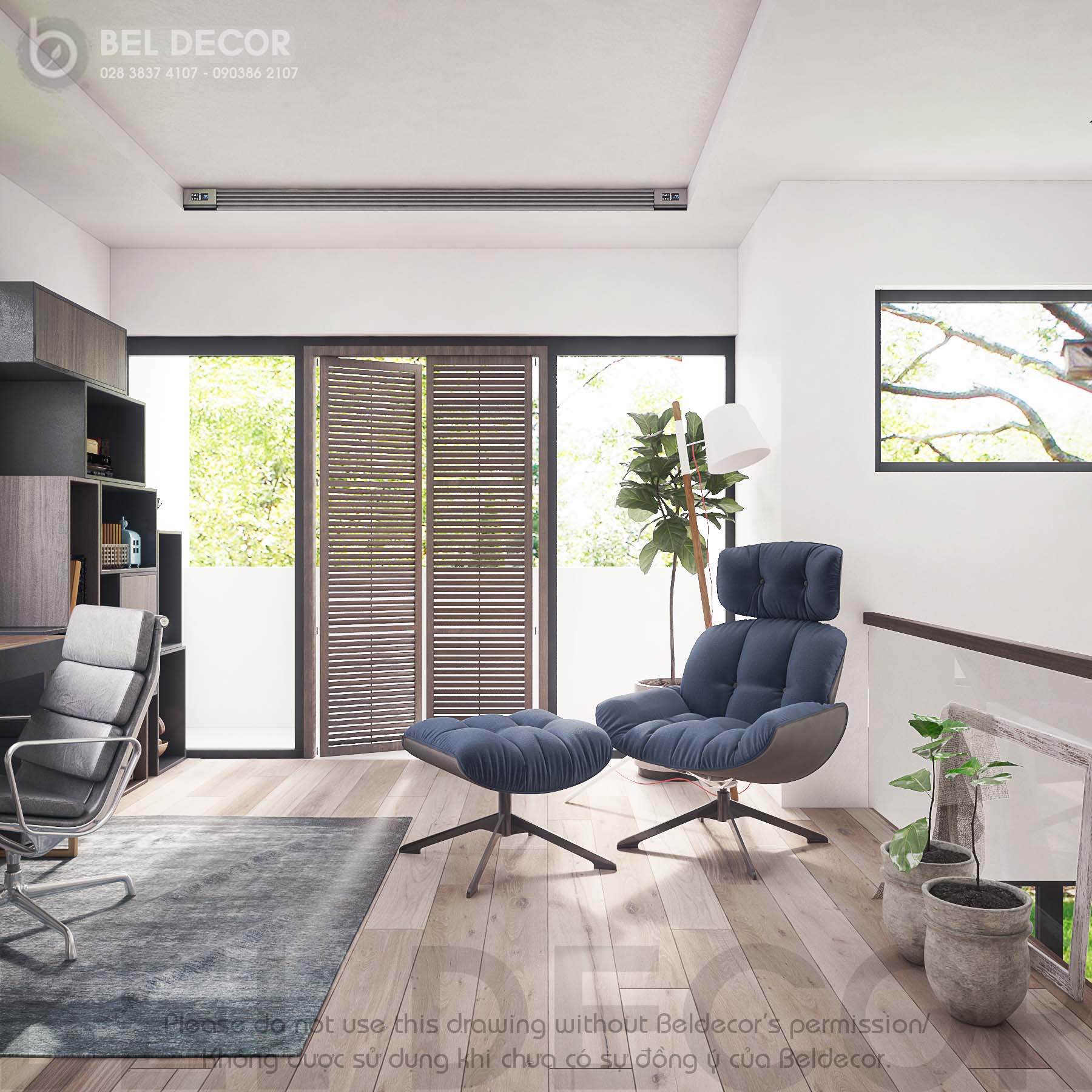 A bright room with large doors that allows natural light to easily wander through the air, combining with extremely comfortable chairs, is a paradise for those who love reading.
Let see more articles about beautiful design and construction project of Bel decor!
Bel Decor - Making Difference - Bringing Value