Office space design nowadays is changing and moving toward the multifunctional goal. Created by Bel Decor, the office space introduced in this article is an ideal role model for modern office this year: Office space combined with multifunctional showroom.
Front elevation – Minimal design using wood and glass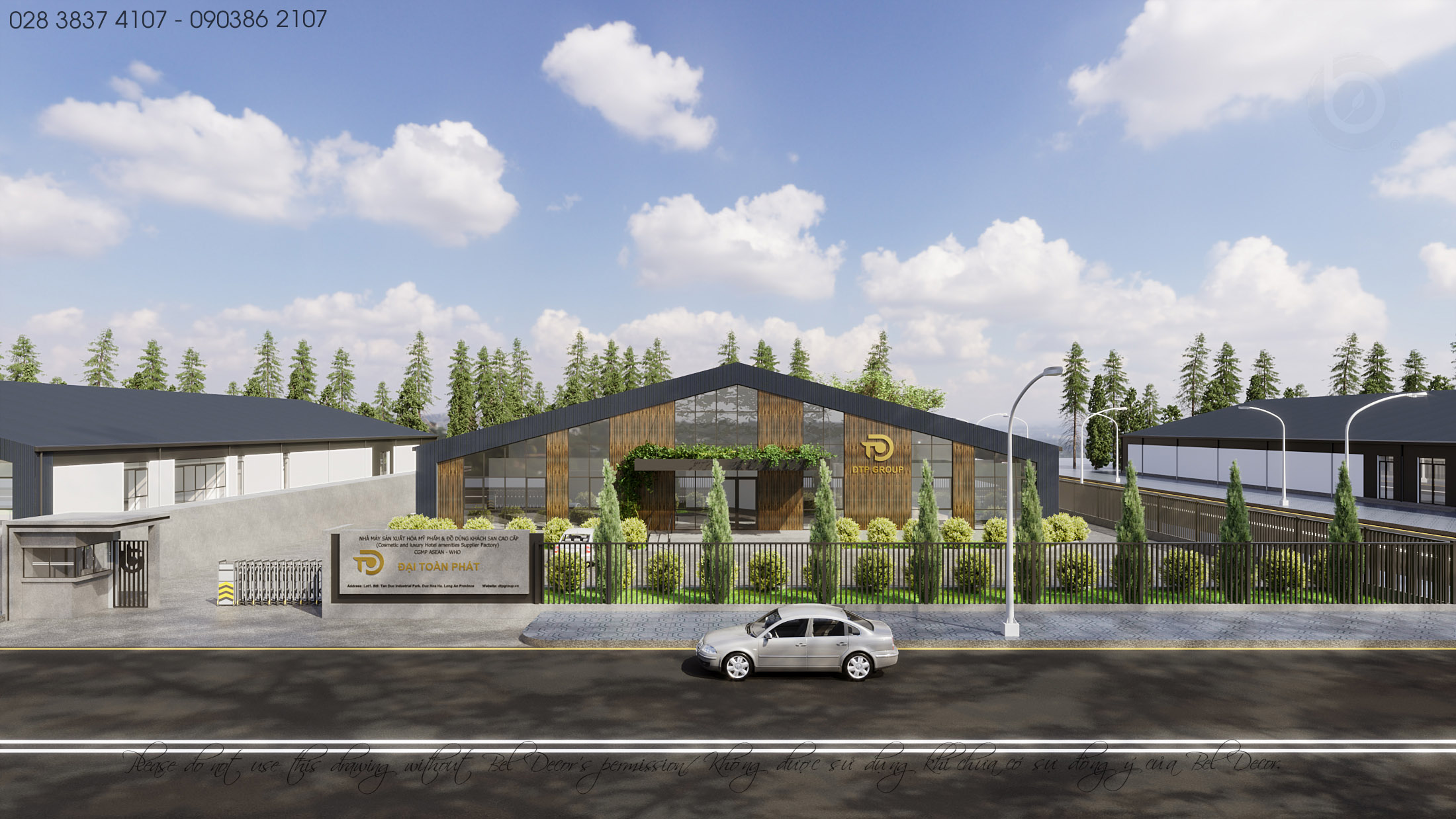 The office façade is designed in minimal style and focus on using two main materials: wood and tempered glass. The wood bars are used in façade design to create an accessible and harmonic feeling with modern materials.
Reception area – Attractive with Brutalist style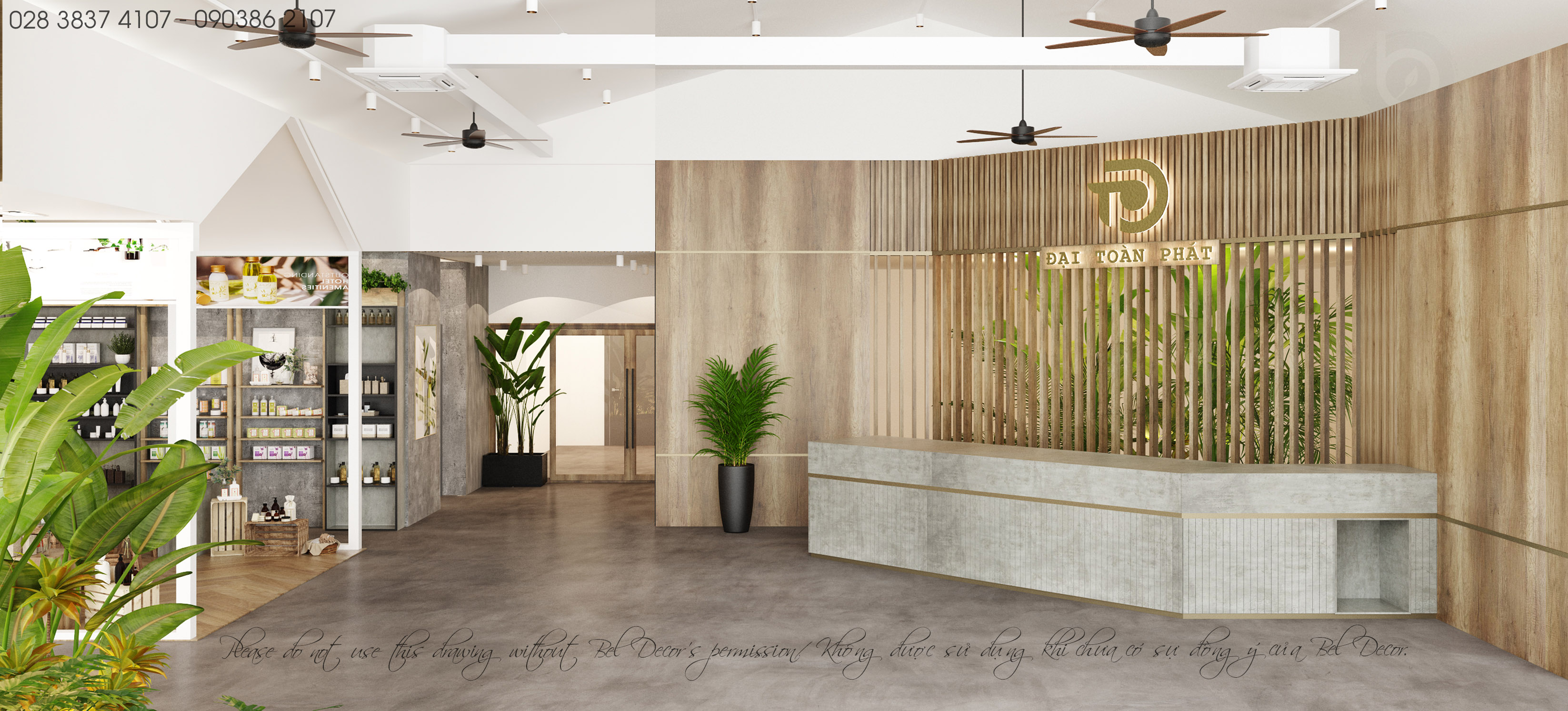 The reception area uses concrete floor finishing combined with wooden furnitures, where the wooden partition wall creates an impressive highlight. Concrete reception is a new, simple but effective option for this kind of space.
Gallery space – impressive with a unique ceiling system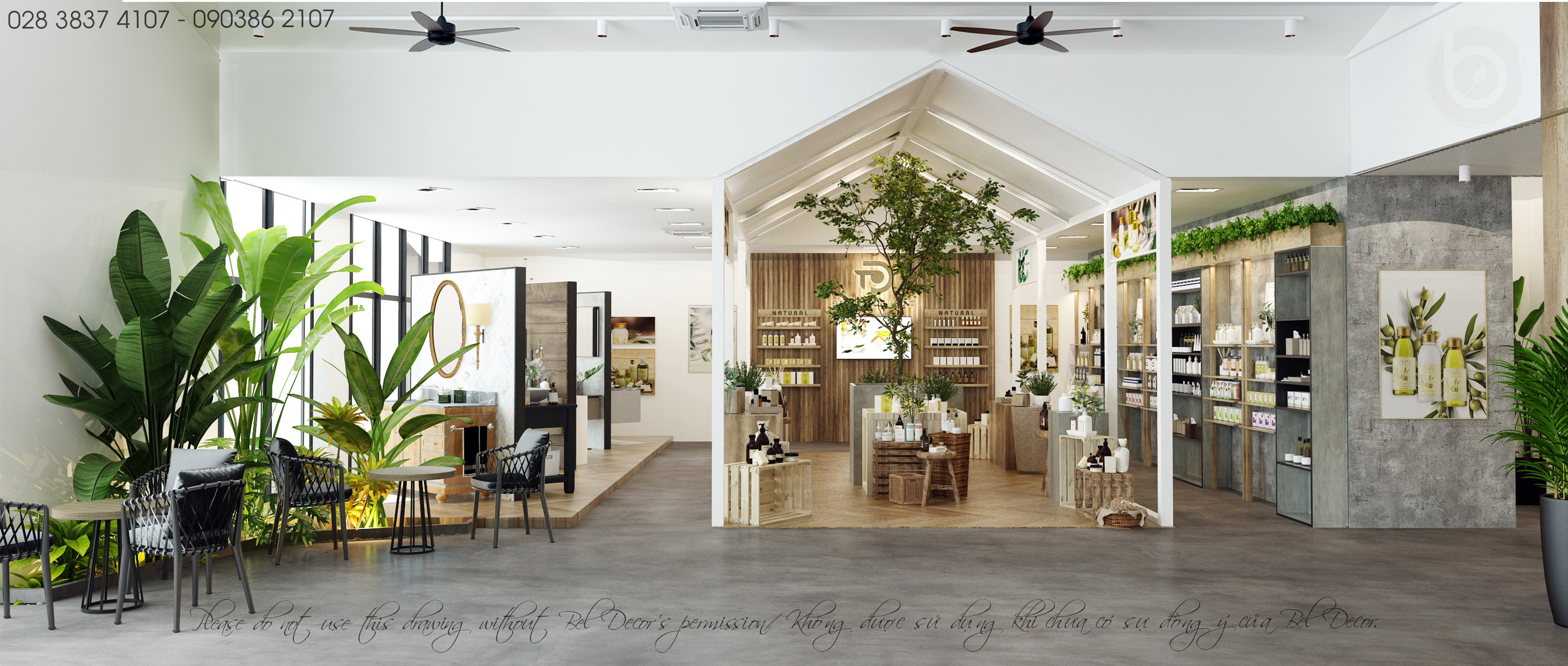 Next to the reception counter is the gallery space, this is a special point in the office design with a unique ceiling system. The ceiling design evokes the feeling of a small home which creates a warm and cozy feeling for visitors.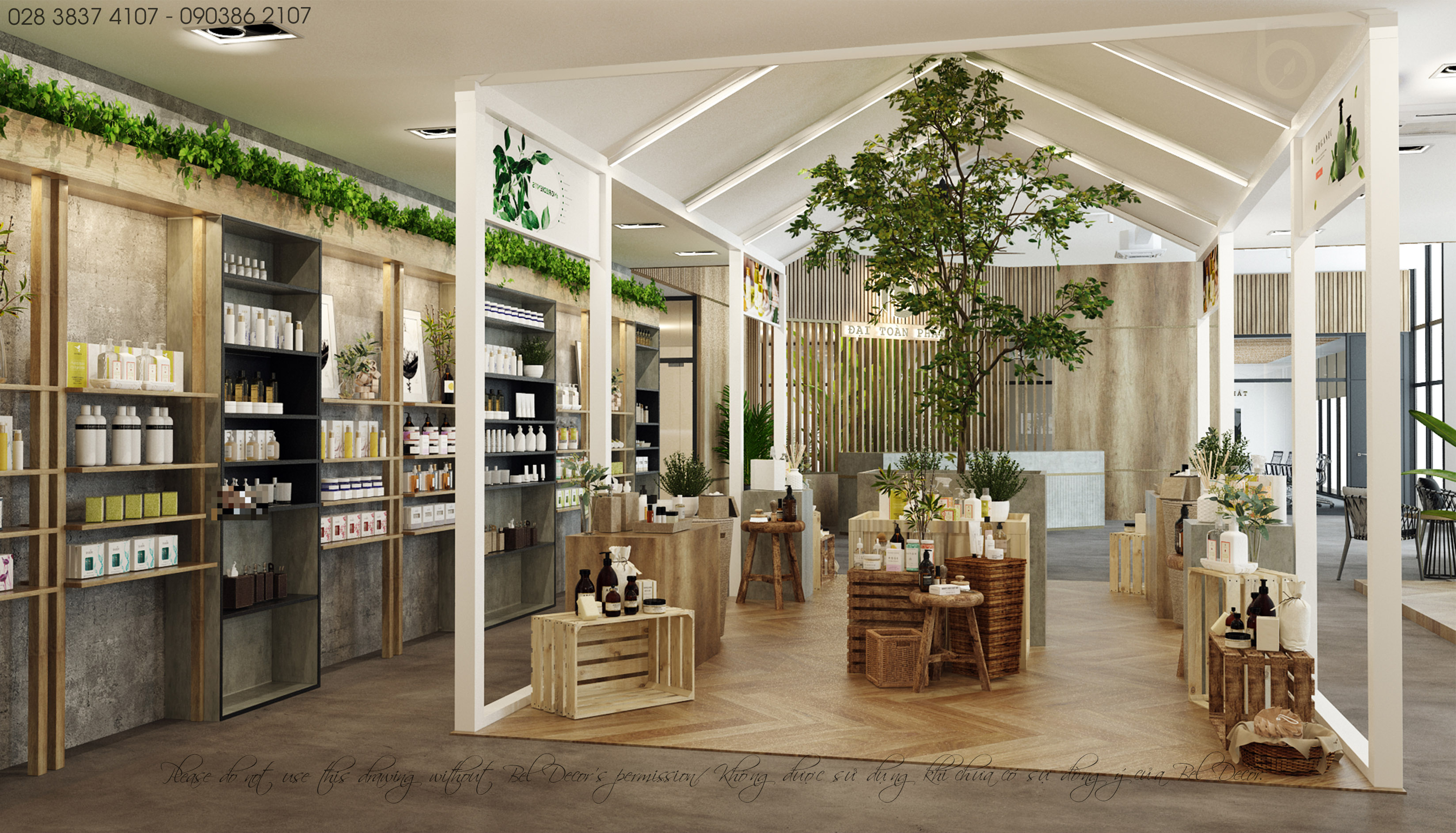 Rustic wooden furnitures are preferred, along with pots and a green wall of plants are cleverly combined to create a lively interior space.
Showroom counter space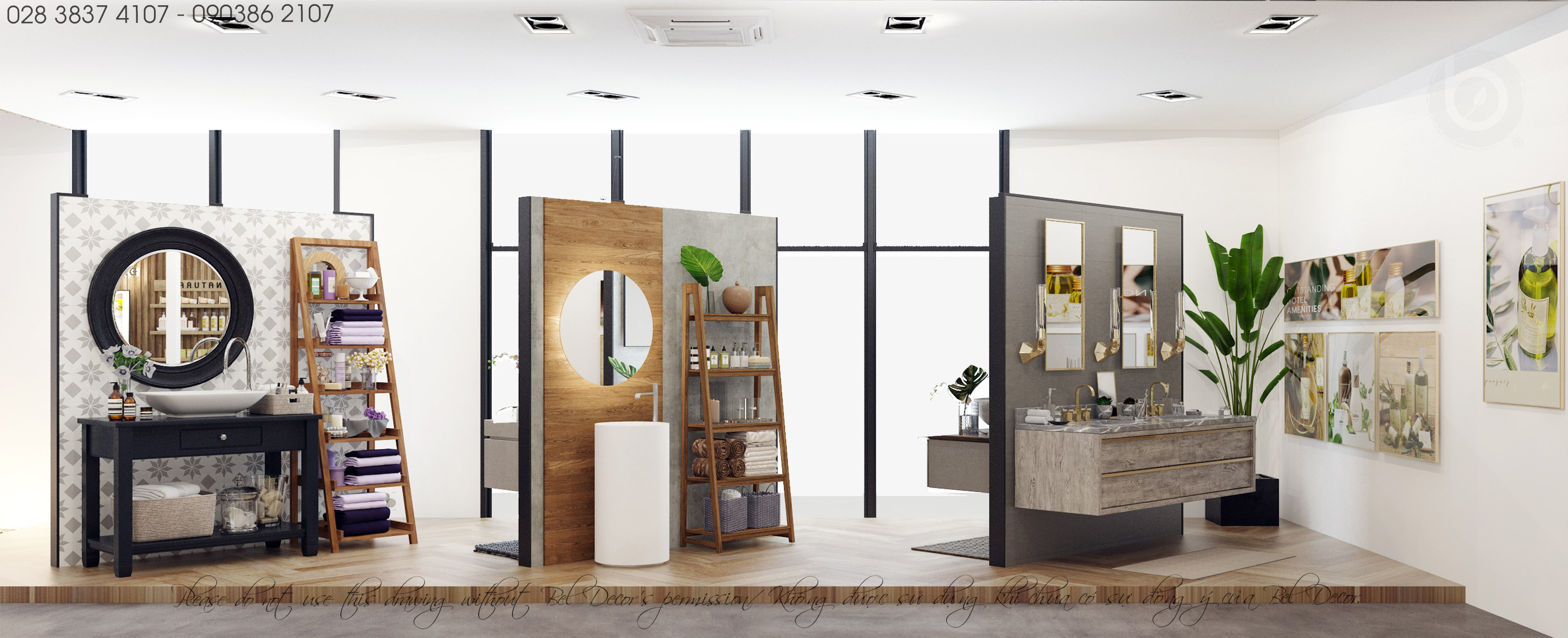 The office space in this article is designed to be used for multifunctional purposes, including: working area, gallery area and showroom. The idea of ​​multifunctional office arrangement is very suitable for offices that have the demand to introduce their products to customers visually.
Director room - Luxurious and modern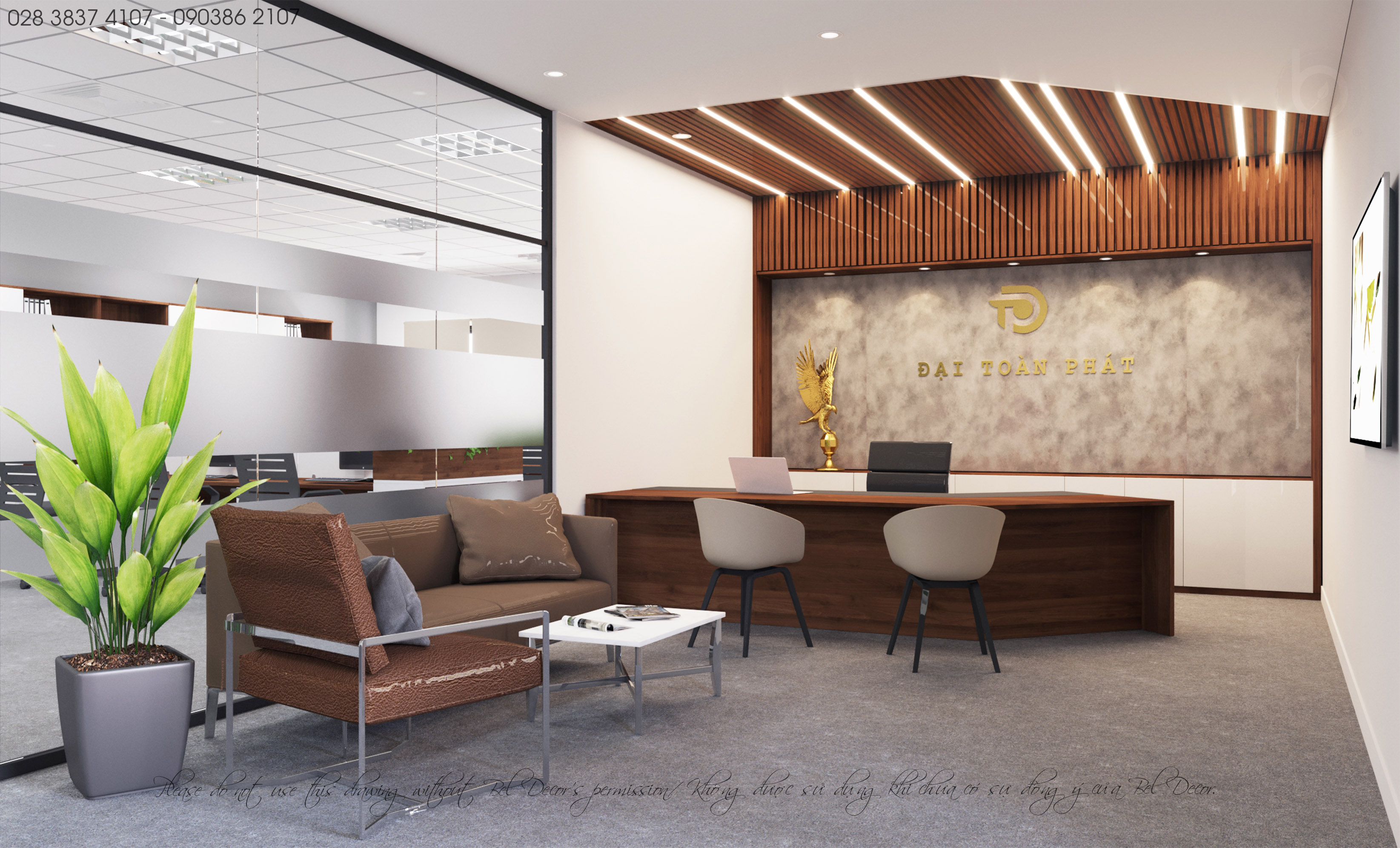 The luxurious and modern Director room is mainly designed with wooden furniture. The highlight of this space is probably the details of the wooden ceiling with beautiful lighting design.
Office space - Flexible and accessible layout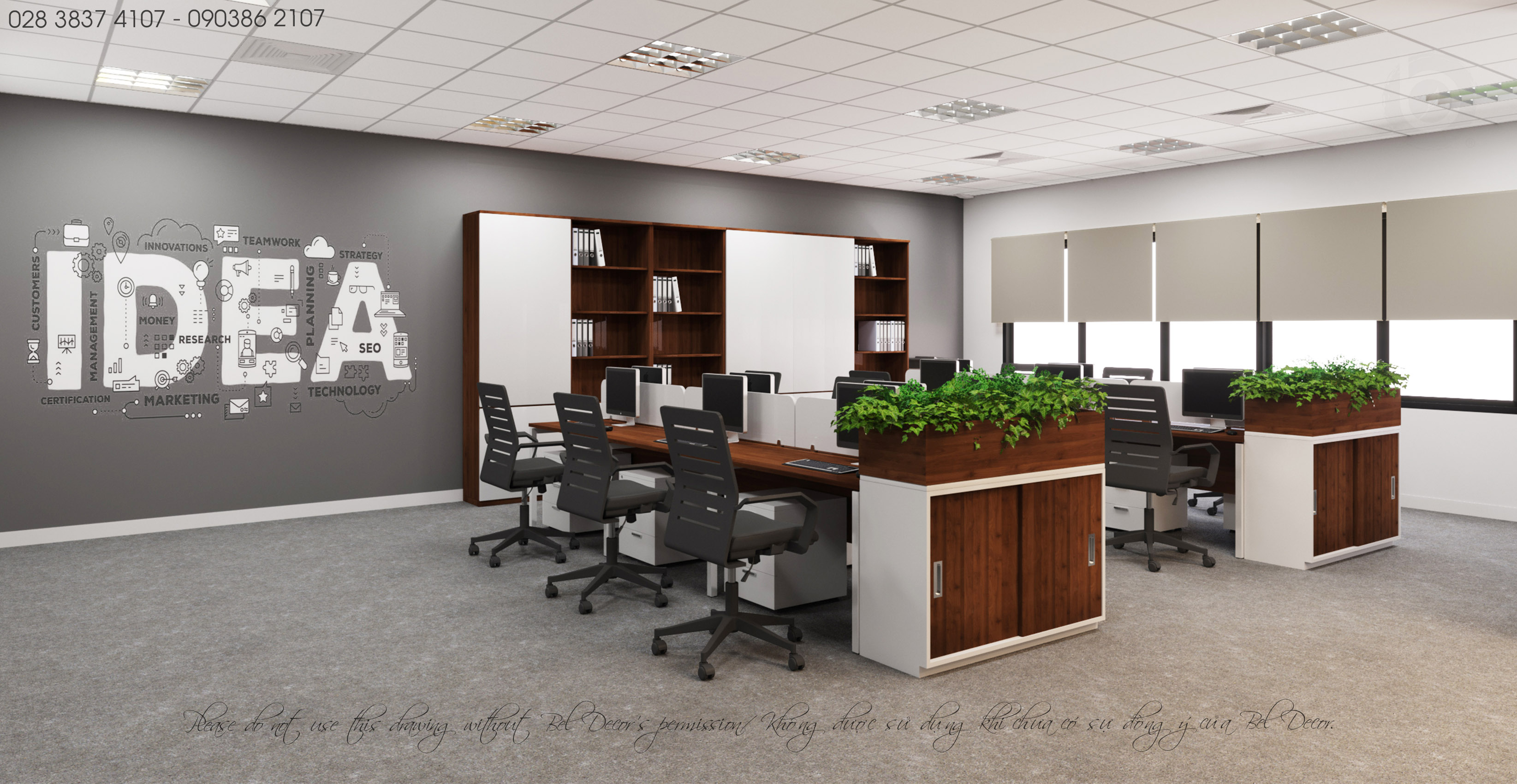 As the main function is office, the office space in this design is concerned in every little detail. The flexible and accessible layout is completed by wooden furnitures and plants that bring inspiration to employees.
Pantry room - Relaxing and comfortable space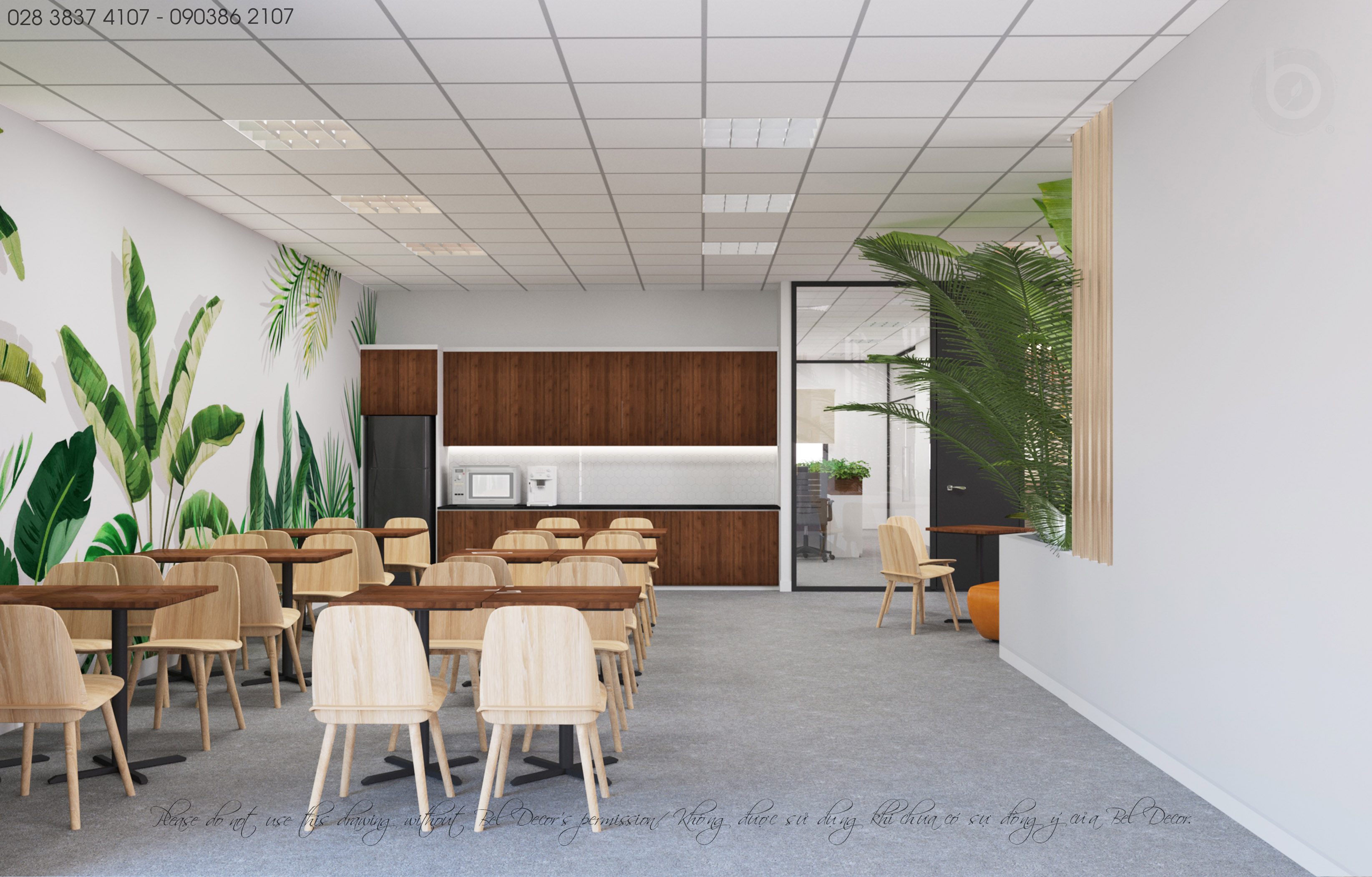 Pantry space is designed to be accessible and friendly so that the staffs can comfortably enjoy and relax. Besides the arrangement of trees, the wall is also decorated with tropical eye-catching rainforest motifs.
Restroom design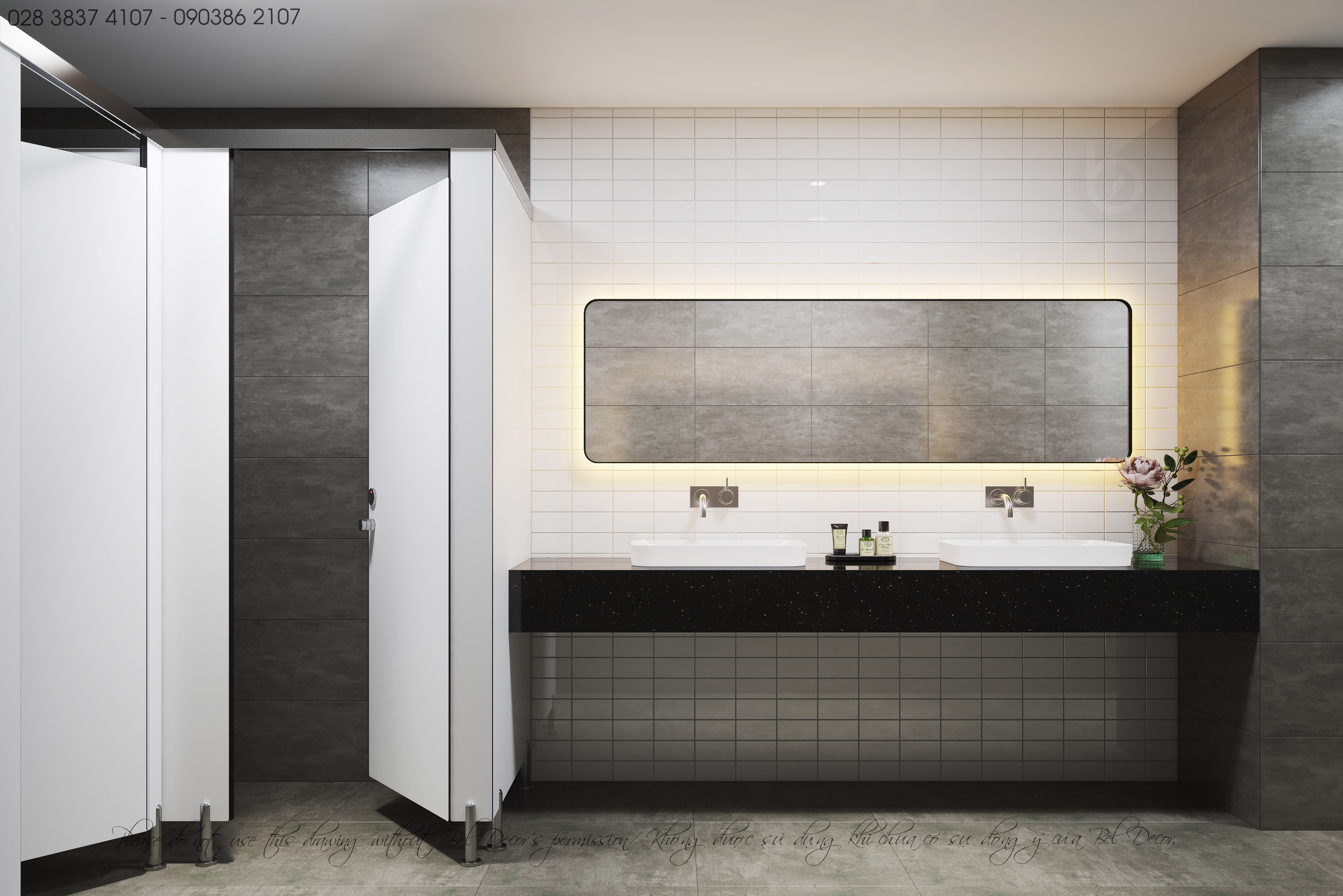 The restroom design here is focus on using simple and modern color scheme.
Let see more articles about beautiful design and construction project of Bel decor!
Bel Decor|Quality With Creativity